The cross-country skiing season in Saariselkä has started. The first section of the "first snow track" has opened on 23rd of October. On top of this, many kilometers of natural snow tracks are groomed for freestyle and traditional skiing.
The first cross country skiing track in Saariselkä is being made by snow cannons as there is no stored snow from last winter. When the snow cannons are working on the "first snow track", it is not allowed to use the tracks for safety reasons.
How to follow the current ski track situation?
With these links it is easy to follow when the tracks are groomed:
The maintenance of the ski tracks continues throughout the winter until end of April. The first tracks that are prepared are the illuminated ski tracks between Saariselkä and Kiilopää.
Why come to Saariselkä to ski?
Inari-Saariselkä area is known for the excellent ski tracks and snow-guaranteed winters. The winding fell terrain facilitates a variety of skiing challenges, more than enough for each day of your holiday. Within the Saariselkä area alone, there are 200 kilometres of well-maintained cross-country skiing tracks, 34 kilometres of which are illuminated – a handy bonus during the polar night. The skiing season in northern Lapland really pampers the skier, because usually skiing is possible from October through to May.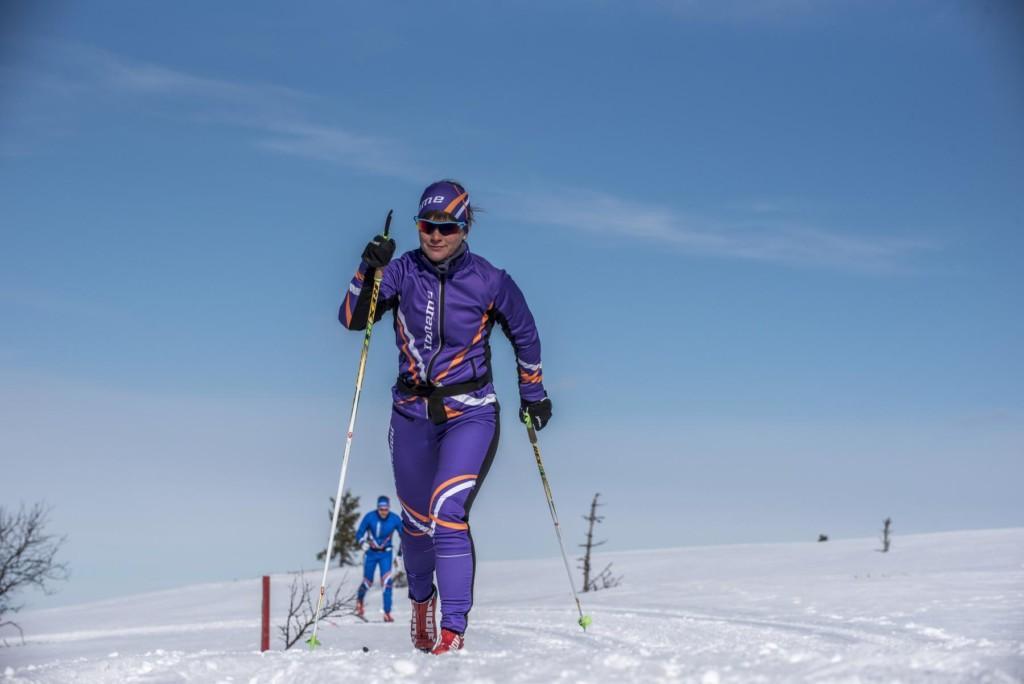 When does the skiing season start?
Because there is no stored snow, the opening schedule of the ski season depends on the weather and specific opening day cannot be guaranteed. During the past five years, the ski seasons has started on the 1st of November + / – 7 days.
Opening days of cross-country ski season 2014 – 2018
1.11.2018 artificial snow
27.10.2017 stored snow
28.10.2016 stored snow
7.11.2015 artificial snow
22.10.2014 artificial snow
Guided skiing experiences
Skiing in Finland is considered a national sport suitable for children, elderly and for everyone in between. One does not have to be experiences cross country skiier to enjoy this sport and there are several local professionals who guide skiing tours and ski schools. Below are some examples!
The photos on the article are from previous winters and do not show the current snow situation. Article updated on 23.10.19.