The Lapland North region's pristine nature and rich culture are a big part of the area's attraction and form the cornerstones of the local travel industry. Because of this, local travel businesses are committed to operating in line with the principles of sustainable travel.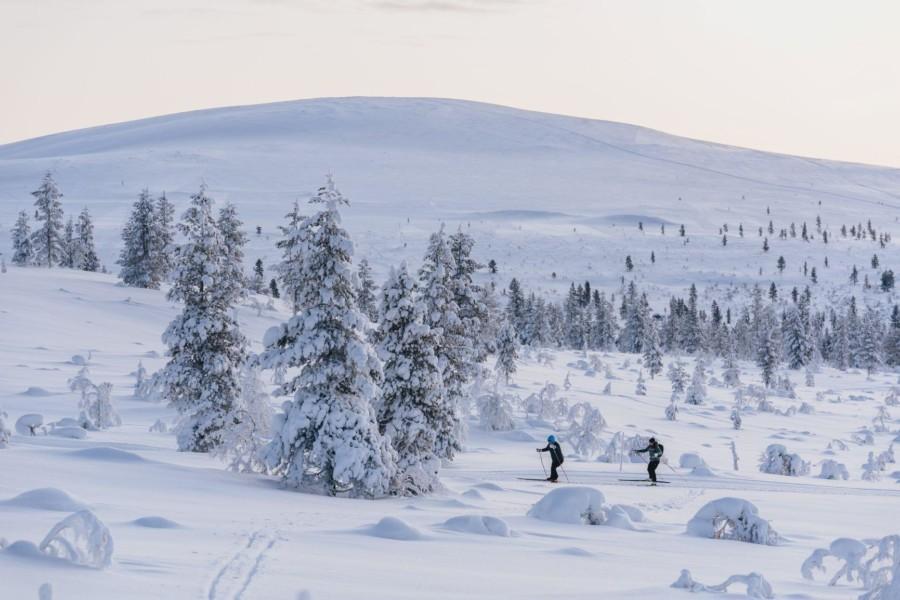 Stepping on to the path of STF
Inari-Saariselkä Tourism Ltd participates in the Sustainable Travel Finland programme, which grants Sustainable Travel Finland labels developed by Visit Finland for travel companies and destinations. For a region to be granted the label, more than half of its member companies must join the programme and meet the targets set in it.
Sustainable Travel Finland -programme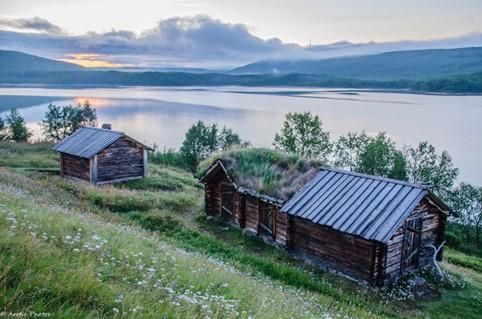 Municipality of Utsjoki as the pilot project
The municipality of Utsjoki, which belongs to our travel region, has participated in the programme as a pilot project. Inari-Saariselkä Tourism Ltd was working in co-operation with the Inarijärven aarteet (Treasures of Inarijärvi) project in which uniform sustainability practices for international tourism were set for the region. The Regional Council of Lapland's Välkky project, promoting low-carbon operations and financial sustainability is ongoing and the region is working in close co-operation with the project.
Utsjoki
The themes of sustainability are already part of actions in many travel companies in the area
Numerous travel companies already take matters related to financial, social, cultural and environmental sustainability into account in their operations. The project will promote the recording and implementation of such practices and related communications, in addition to identifying new ways of supporting operating models and reinforcing values.
Tips for a sustainable holiday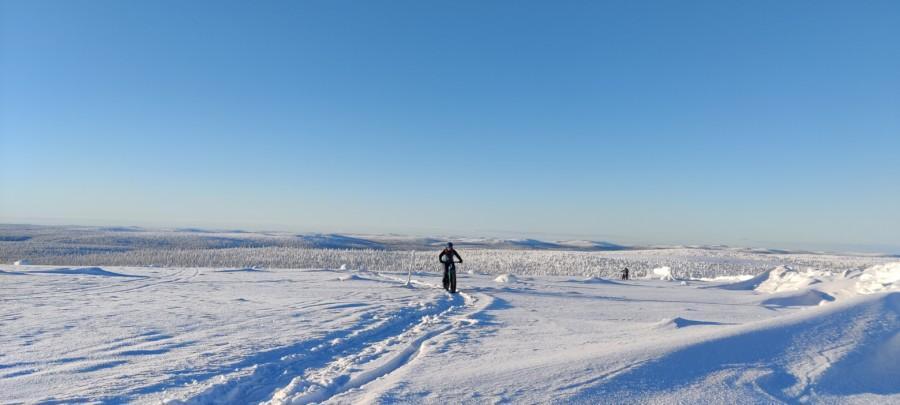 Before leaving for your holiday, switch off electric devices, close ventilation windows and turn down underfloor heating in the bathroom and other heating systems in your home. 
Consider whether to use your own car when travelling between service centres. In the Saariselkä region, a Ski Bus operates during wintertime in the areas of Saariselkä, Laanila and Kiilopää, with day tickets costing €5.
Do not waste electricity, heating energy or water: switch off the lights when they are not required, only heat the sauna when it is being used and do not leave windows open for long. Sort waste into appropriate bins. By recycling, you can conserve natural resources and save energy.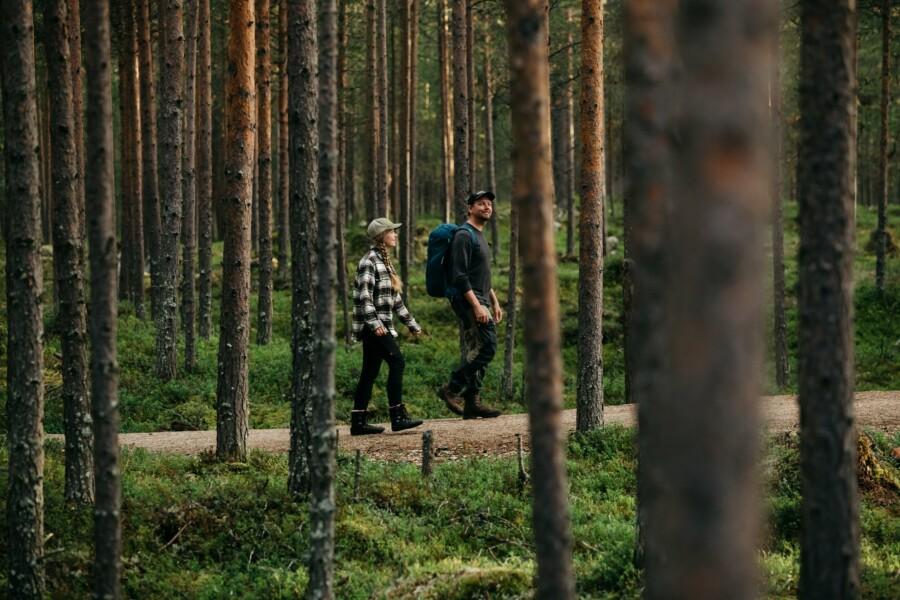 Sustainable trekking year-round
Keep hiking and ski trails, cabins and fireplace areas clean – responsible travelers leave nothing behind: everything you bring with you must go back with you. Minimizing the amount of litter that needs to be collected from outdoor areas with vehicles results in lower levels of emissions and noise pollution.
Select services that pay attention to various areas of sustainability: environmental, financial and social sustainability along with the promotion of traditions.
Visitor guidelines
Travel services with an emphasis on sustainability and authenticity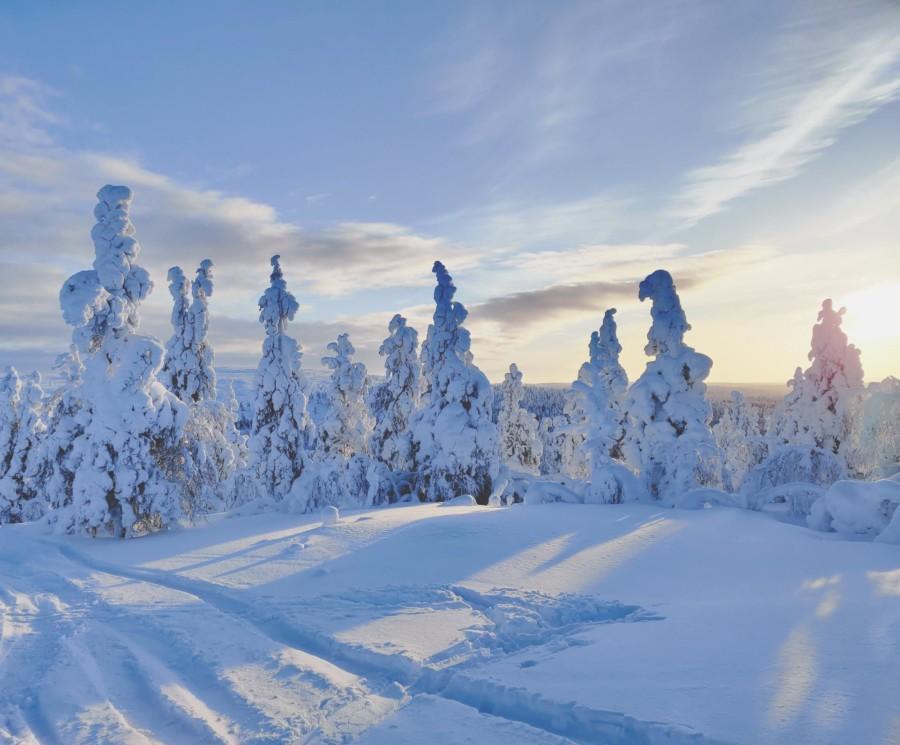 Sustainable actions in the area
Get to know sustainable actions in our travel area. Read about taken actions and future plans of the operators.
Learn more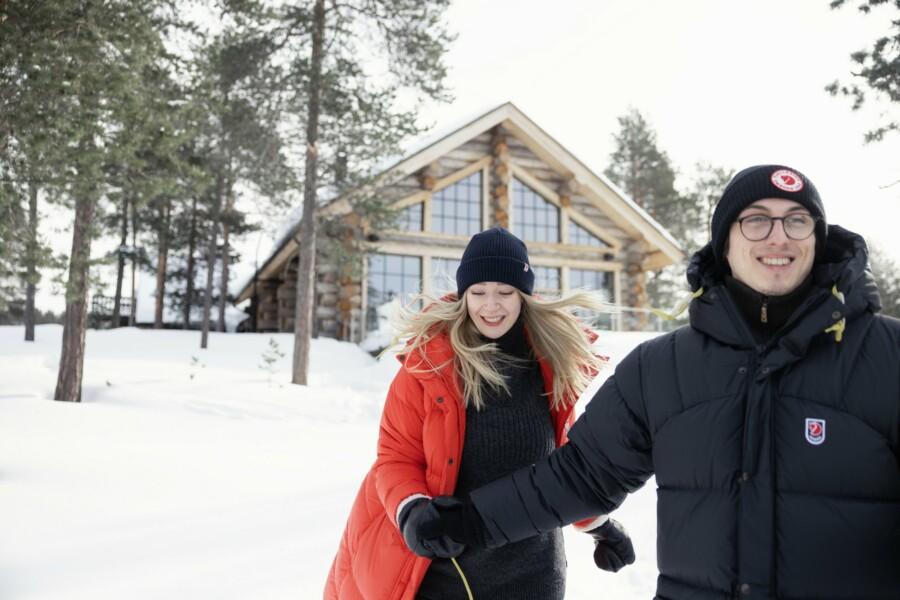 Numerous accommodation providers operate with sustainability principles
In the Lapland North region, numerous accommodation providers operate in line with the principles of environmental, social and cultural sustainability, even if the companies do not emphasize this aspect of their operations in their communications.
Social responsibility encompasses matters such as safety and the nurturing and appreciation of local culture. The safety of visitors is promoted via measures such as safety instructions handed out to guests, and clear and appropriate markings on hiking routes and nature trails.
Safety instructions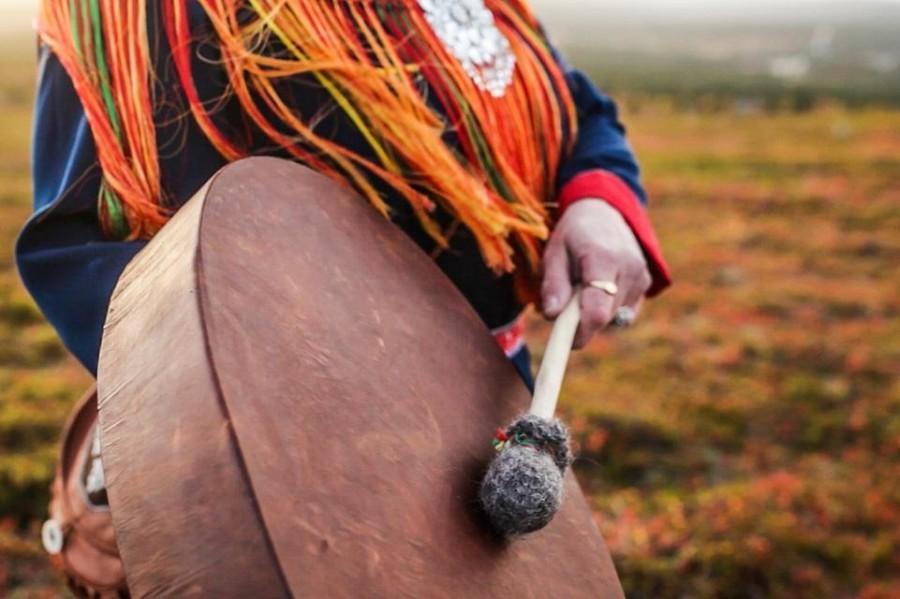 Sámi culture and sustainability
In our region, travel services that introduce Sámi culture, or are based on it, are only offered by entrepreneurs and families with a Sámi background, which guarantees that the information provided is correct and that visitors can enjoy authentic experiences. In Inari, visitors can learn about Sámi culture at the Sámi Museum and Nature Centre Siida and the Sámi Cultural Centre Sajos.
Ethical guidelines for Sámi culture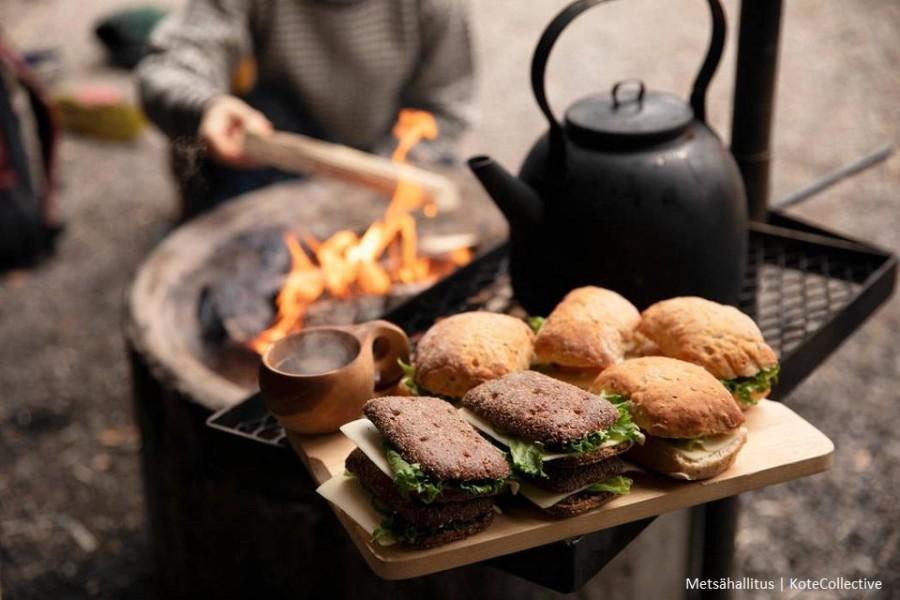 Pure ingredients
Our region's strengths include the local food prepared using pure ingredients and served in numerous restaurants in the area. Restaurants that pay special attention to nurturing and celebrating local culinary traditions include Restaurant Aanaar in Inari and Restaurant Deatnu in Utsjoki. These restaurants have taken measures to minimize food wastage and to organize recycling in a sustainable manner.
Where to eat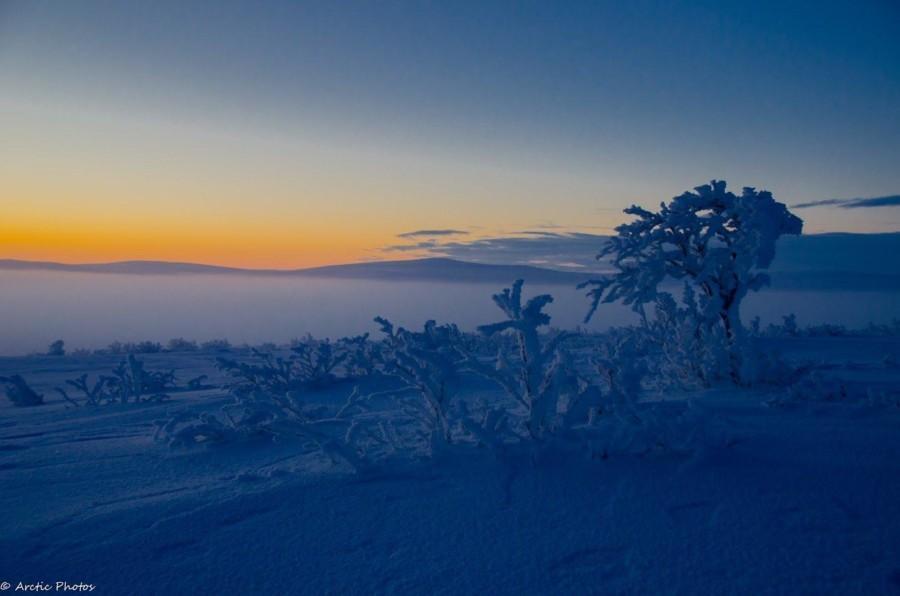 Activities and carbon neutral airport
Travel service providers take the principles of sustainable travel into account in their operations. As a rule, the use of motorized vehicles is prohibited in national parks. A wide range of physical activities and husky and reindeer safaris are offered. Examples of sustainable operations include the four-stroke snowmobiles used by Lapland Safaris, which have the lowest emission levels available on the market, and Visit Inari's hybrid catamaran, which is in use on Lake Inari.
Similarly to other airports operated by the Finnish airport operator Finavia, Ivalo Airport has been carbon neutral since the beginning of 2018.
Things to do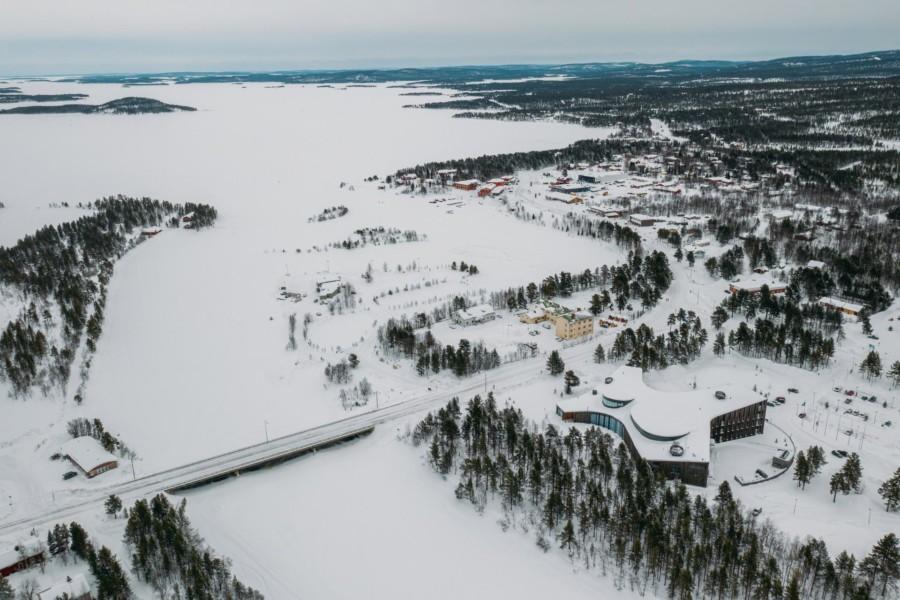 Supporting local communities as a part of sustainability programme
Support for local communities is also part of the sustainability programme. Lapland North Destinations supports the activities of Saariselkä's voluntary fire brigade and hires people from the local ice hockey team for suitable tasks. In the municipality of Inari, young people can use the Ski Bus for free. We use local services, and travel companies operating in the region strive to create permanent jobs in the region and to encourage new residents to move to the area. We collaborate with local educational institutes.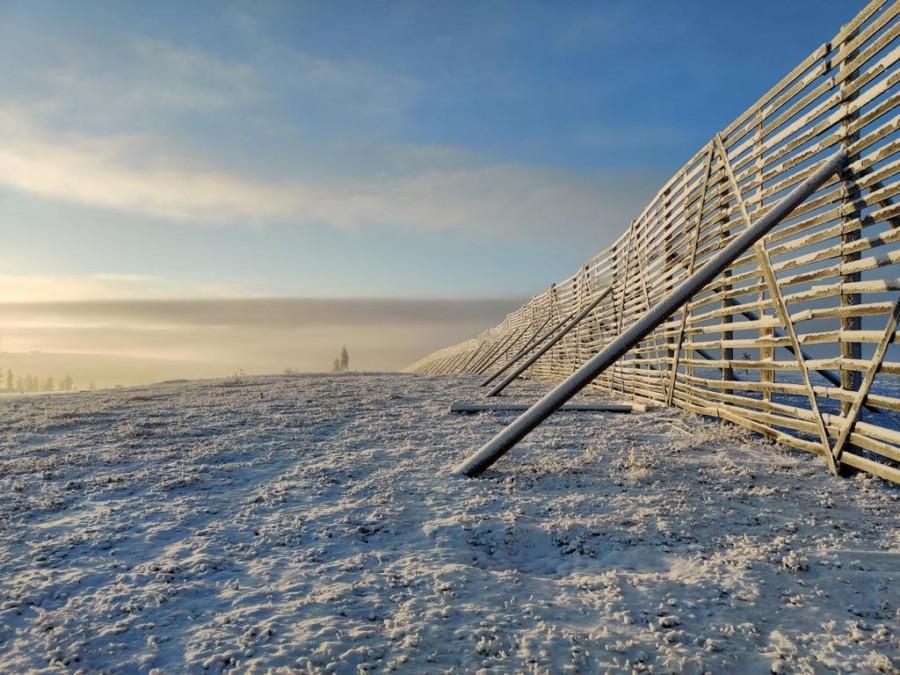 Recycling points and waste management
In the area of the Municipality of Inari, waste management operations are carried out by Lapeco. The company's website offers information on the location, opening hours and collection times of recycling points, recycling centres and recycling bins.
Urbaser Oy is responsible for waste management in the Municipality of Utsjoki.
Recycling points