About the Outdoor Resort
Approximately 250 kilometres North of the Arctic Circle is Europe's northernmost outdoor resort, Saariselkä. A wide range of accommodation options and other services are nearby, yet the peace of the wilderness is only a few steps away. First and foremost, visitors come to Saariselkä to indulge in outdoor activities in the magnificent backdrop provided by the fells. Saariselkä serves as a gateway to Finland's second-largest national park of the Urho Kekkonen National Park.
Travelers tips
Year-round outdoor resort
Vast selection of hotels and other accommodation where you can stay in an aurora igloo, rooms, apartments and cottages
Selection of restaurants that bring local ingredients and culture together for an all round culinary experience
Must see sights: National Park of Urho Kekkonen, Kaunispää fell, Aurora Hut, Prospector's mine
During summer in Saariselkä you should go e.g. hiking, trekking, mountain biking, paddling, SUP-boarding, fishing, berry picking and hunting
During autumn you should go e.g. hiking, paddling, mushroom and berry picking and hunting
Winters must do experiences are e.g. cross-country skiing, downhill skiing, winter biking, reindeer safaris, husky safaris, snowmobile safaris, snowshoeing, walking on winter trails and of course tobogganing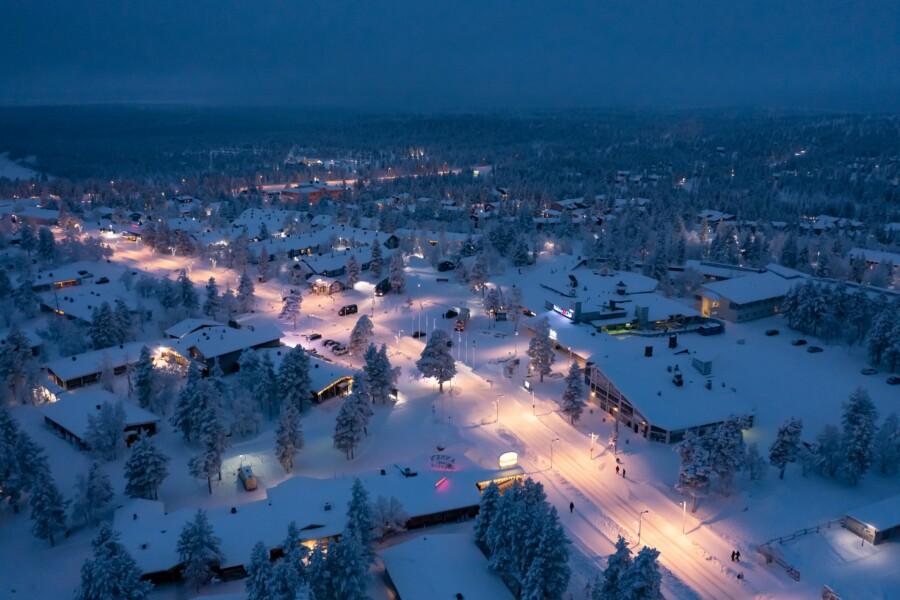 Year-round destination
In winter, there are about 200 km of well-maintained cross-country skiing tracks, downhill skiing resort, Finland's longest tobogganing slope and a vast selection of all sorts of winter activities. Meet the adorable reindeer and joyful huskies, and enjoy the world's most beautiful aurora show! In summer, the fresh air and well-marked routes of the Urho Kekkonen National Park are an invitation to hike for a few hours or even a few weeks. Outdoor-life gets more exciting when experienced under the midnight sun.
Saariselkä serves as a gateway to Urho Kekkonen National Park which is a particularly popular hiking destination thanks to the smooth and far-reaching fell terrain, the untouched nature and a dense network of wilderness huts and routes. The surroundings of Saariselkä also offer ideal conditions for mountain biking, trail-running and winter biking. Saariselkä's summer hiking trails and ski tracks can be reached from the Saariselkä gate at the village, Kiilopää gate, at Kakslauttanen and Laanila.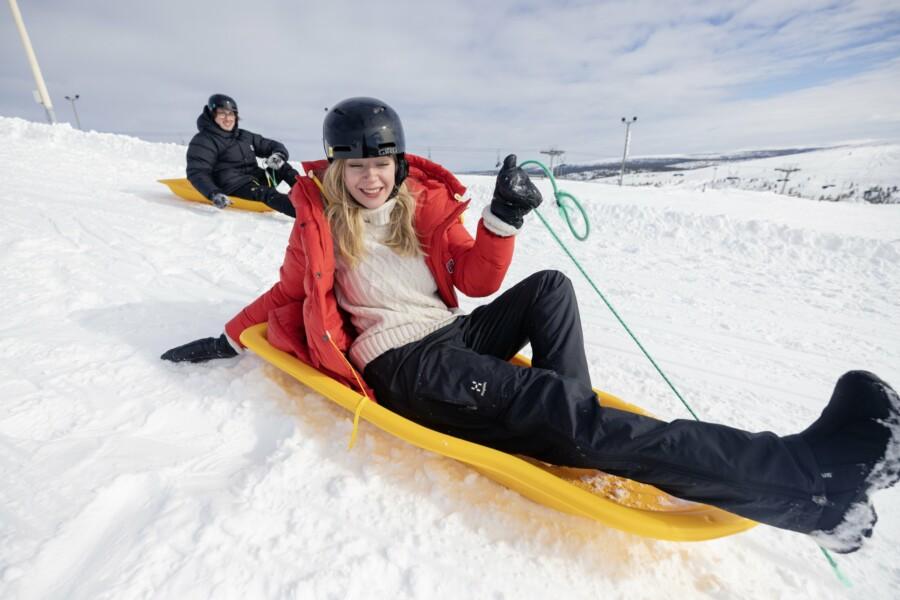 How to get to Saariselkä
Saariselkä is easy to reach by air through Finland's northernmost airport Ivalo. Daily flights are available from Helsinki and during the wintertime, also from other European cities. There is a shuttle bus service from and to each scheduled flight, and the distance is only 25 kilometres. Outdoor resort is conveniently located by the main road E75 which allows arrival by car or bus. There are several daily bus connections, also from the train station in Rovaniemi. Destinations like Ivalo and Inari are also within easy reach.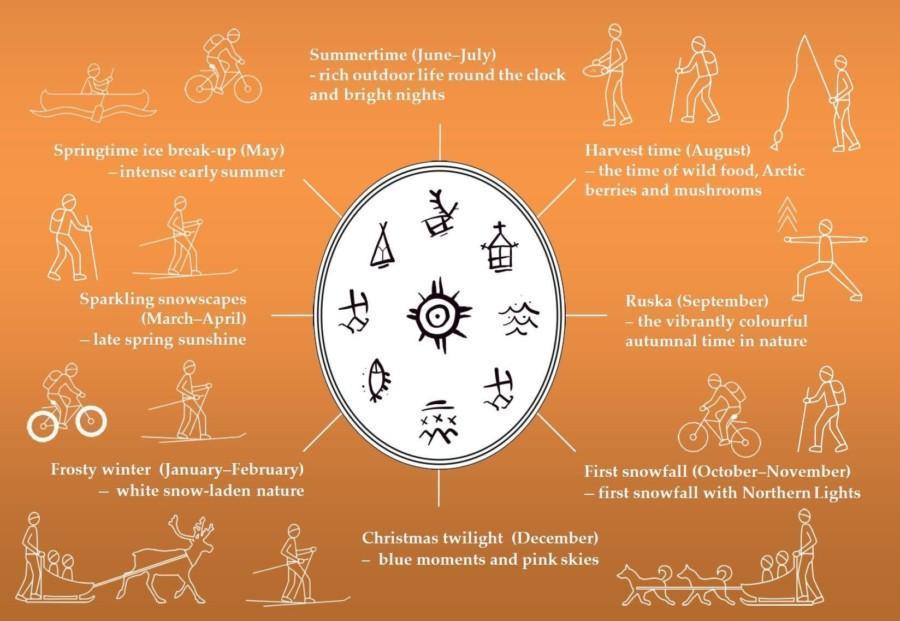 8 Seasons in Lapland North
Offers a rich outdoor life with eight distinct seasons.
Lapland's largest selection of activities, routes and guided programmes.
Local sights in Saariselkä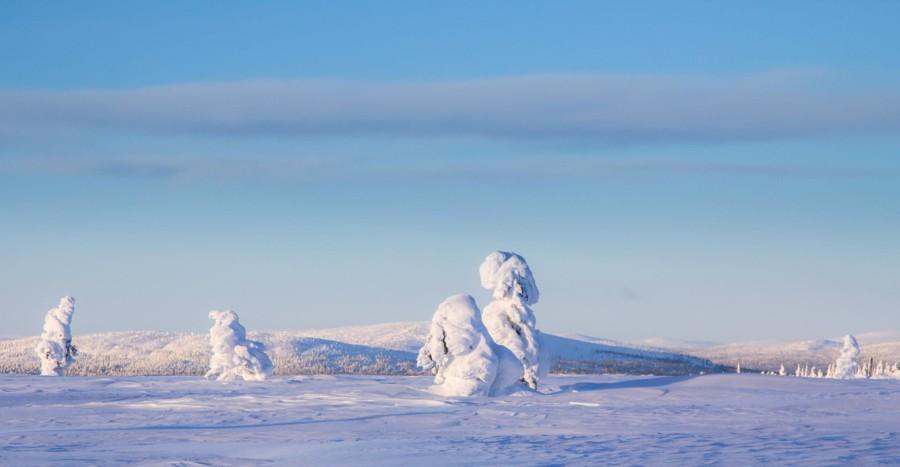 Urho Kekkonen National Park
The Urho Kekkonen National Park is the second-largest protected area in Finland, extending eastwards from Saariselkä all the way to the Russian border. The northern part is characterised by untouched wilderness, river-valleys and highland fell area with several peaks exceeding 500 metres in height. The park area boasts Finland's densest network of day cabins, wilderness huts and campsites. Starting from Saariselkä and Kiilopää, there are theme-based trails which are ideal for day trips, for trail-running or mountain biking. During the wintertime, the trails serve as cross-country skiing or snowshoeing tracks. Here you can trek on foot or skis through magnificent arctic landscapes, enjoying the Northern Lights in the winter and midnight sun in the summertime!
Kaunispää fell
Kaunispää is perhaps the most recognisable fell in Saariselkä area. The peak of the fell (438 metres) is easy to reach by hiking, cross-country skiing, car or ski lift. Bordering the Urho Kekkonen National Park, Kaunispää boasts magnificent views across the national park, the Sompio Nature Reserve and the tundra around Hammastunturi Fell. This scenic location offers excellent downhill skiing opportunities – and also Finland's longest toboggan slope. Here you can experience the arctic Lapland nature around you!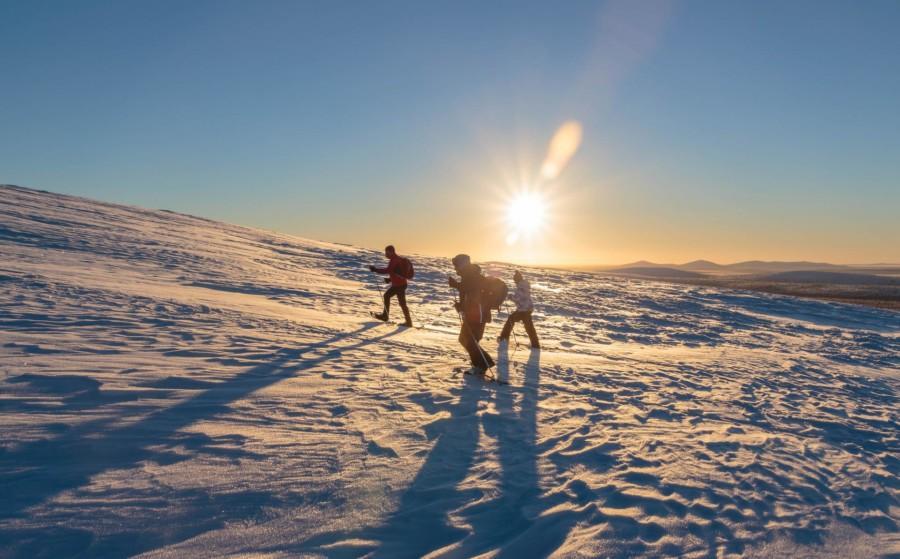 Kiilopää fell
Kiilopää (546 metres) is one of the highest fells in the Saariselkä region and easily accessible from Kiilopää gate. The well-marked track of 2 km/way takes visitors to the peak that offers extensive views across the national park and beyond. Kiilopää gate is a starting point for many hiking trails and cross-country ski tracks, that are adjacent to Saariselkä outdoor resort.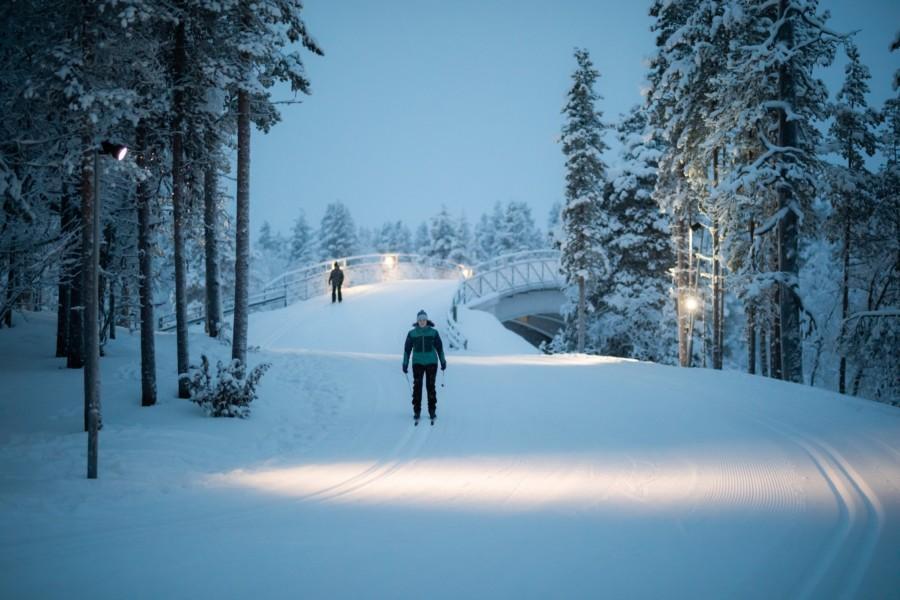 Laanilan kultareitti – Golden Route of Laanila
An 8 km hiking and cycling route of the Kultareitti trail, meaning the Golden route, features the areas gold mining history with information boards and historical sites along the way. Gold prospecting is still practised and visible in the vicinity of the trail, which leads by old mining claims. During the winter Kultareitti Trail is part of the Kulmakuru Nature Skiing Trail. The trail is well-suited for inexperienced hikers and mountain bikers and locates between the main road E75 and Kutturantie Road.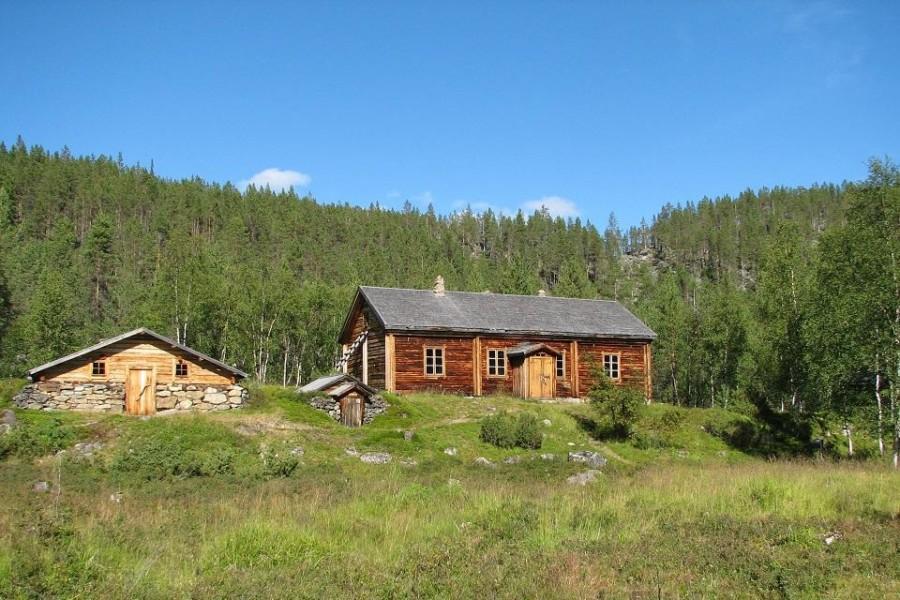 Kultala Gold Village of River Ivalojoki
As a result of the gold rush in 1869 at the River Ivalojoki, the Finnish state build the Kultala Gold Mining Village to control the gold mining operations and gold trade at the River Ivalojoki. Here the gold mining permits were inspected, all mined gold weighted and taxes collected. During the gold rush, there were hundreds of people living in the Kultala Village.
Today the restored Kultala Gold Village is a popular campsite with open and reservable wilderness huts, where visitors can sense the way of life and hard work of gold diggers from the past. Kultala is accessible via a signposted footpath from the Kuttura road or by canoe along the River Ivalojoki.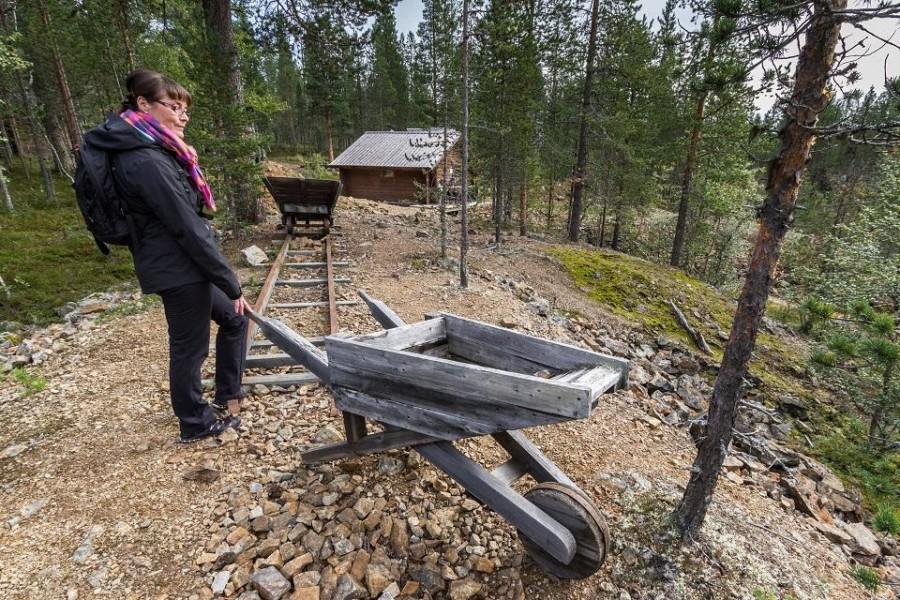 Prospektor Mine
The Prospektor mine is an old gold mine that can be visited freely. A miner's hut has been reconstructed on top of the mine shaft. Traces of past mining operations together with old mining equipment, can still be seen in the area.
The mining company Prospektor opened the mine in the early 1900s in hope to find gold. A road, which later extended to the Arctic Ocean, was built to connect the site in Laanila to Sodankylä. However, no gold was ever found in the mine and ultimately it was shut down. The old gold mine is located 1 km from Laanila and 5 km from Saariselkä centre.