Lapland North Destinations offers year-round activities to everyone no matter what season you prefer. The Sámi traditionally divide the year into 8 seasons. Get to know the year in Northernmost Finnish Lapland and experience all the seasons.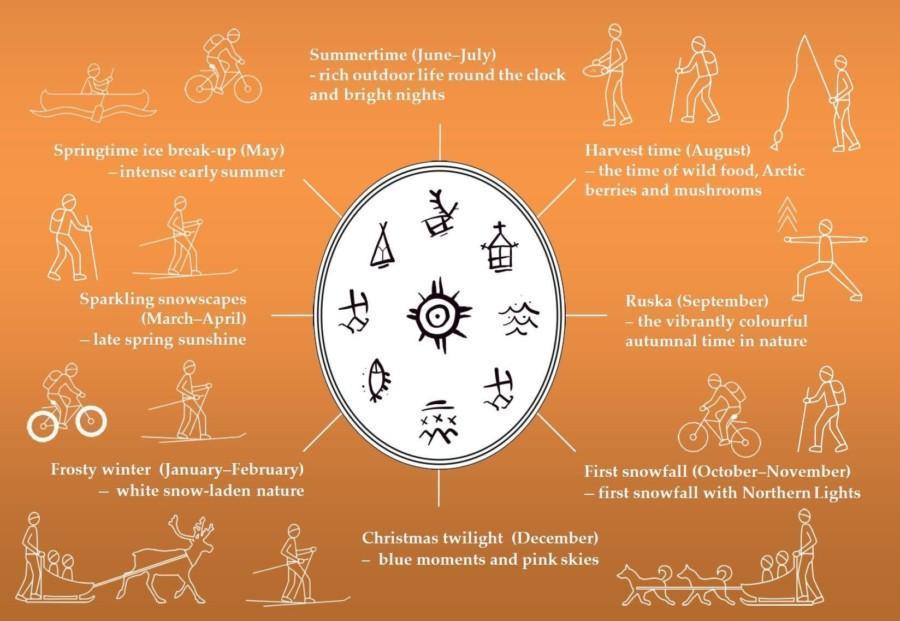 8 seasons of the North Lapland
From North Lapland you can find a suitable season that you prefer. Whether you enjoy summer or winter there are lots to do and explore during the eight seasons of the year. The Sámi traditionally divide the year into eight seasons so you have multiple chances to travel to North Lapland to experience all of the seasons and their unique profile.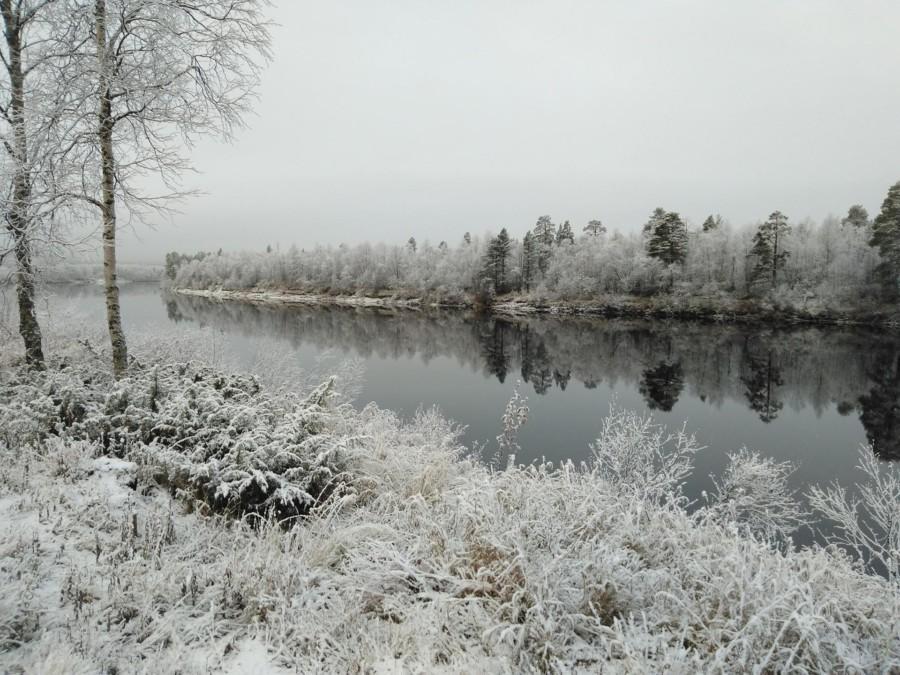 First snow
Lapland North gets its first white snow veil usually towards the end of October. The lakes freeze and nature falls into the wintery hibernation.
Activities and experiences during first snow include for example
Months: October, November
The winter season begins from first snow and often the skiing tracks open already in the beginning of November. Spend your first snow vacation by skiing, downhill skiing and northern lights gazing as the aurora season is already ongoing.
Saariselkä is known for being a paradise for a skier. In addition to skiing offering other winter activities has developed and alongside of the skiing tracks there are routes for winter biking, snow shoeing, snowmobiling and walking. In Inari and Utsjoki you can get to know authentic Sámi culture and modern day life of the Sámi.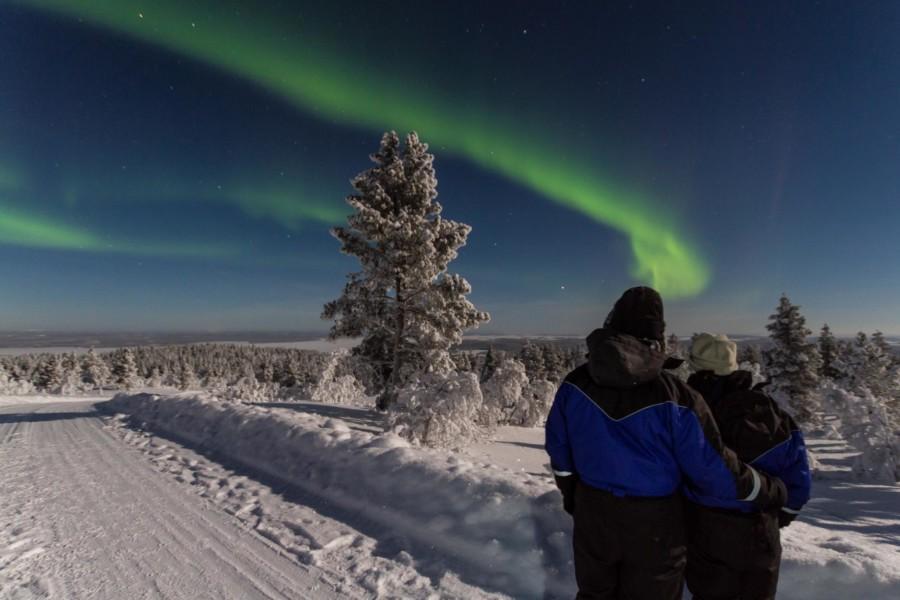 Polar night magic
Winter in North continues with mystical polar night when the sun stays below the horizon. Polar night begins in Utsjoki and Nuorgam at the end of November and more South in Ivalo and Saariselkä it begins in December. The first rays of sunshine in January end the polar night.
Activities during polar night include for example
Months: December
During polar night the sky glows in shades of pink, blue and purple and paints the landscape with pastel colors. Polar night doesn't mean pitch black darkness and northern lights are dancing brightly in the night sky. Snow pack is thick pure and soft during polar night.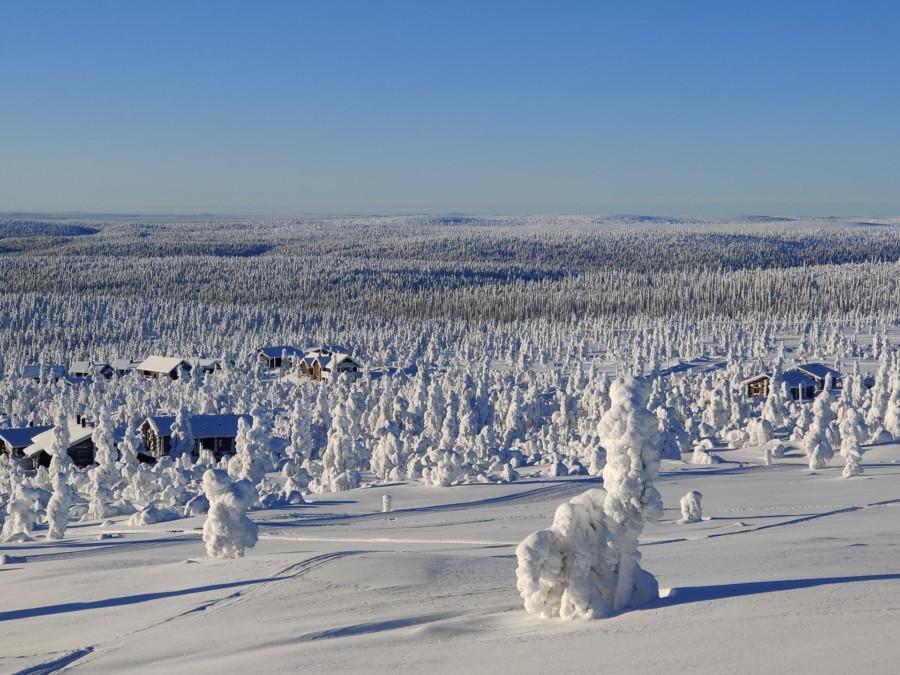 Frosty winter
Quiet frosty days are lit by dancing northern lights up in the sky and snow falls sculpt a new scenery over the terrain shapes underneath the snow pack.
In winter wonderland temperatures can drop drastically and that is why mid winter is often described as the frosty winter. With a thick snow pack already formed all the winter activities are now available to experience the arctic.
Activities during frosty winter include for example
Months:  January, February
Take your toboggan and go to the longest toboggan run in Finland, go on a snowmobile safari or go skiing on over 200 km of skiing tracks.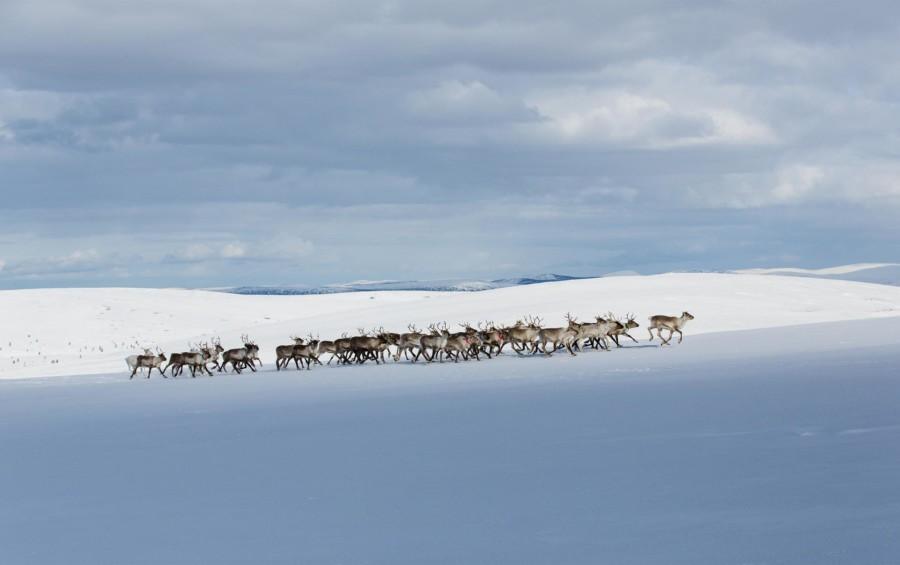 Sparkling snowscapes
During spring the sun glimmers on snowscapes. Spring winter is best time to explore and do outdoors as light and warmth linger long in the evening. Snow packs are thickest during end of March to the beginning of April reaching almost to one meter in thickness. Among the fells you can still ski in May!
Activities during spring winter include for example
Months:  March, April
In spring winter birds migrate to the region and nature wakes up after several months of hibernation. Without a warning seasons start all over again with reindeer calving. From late spring summer starts fast and with force.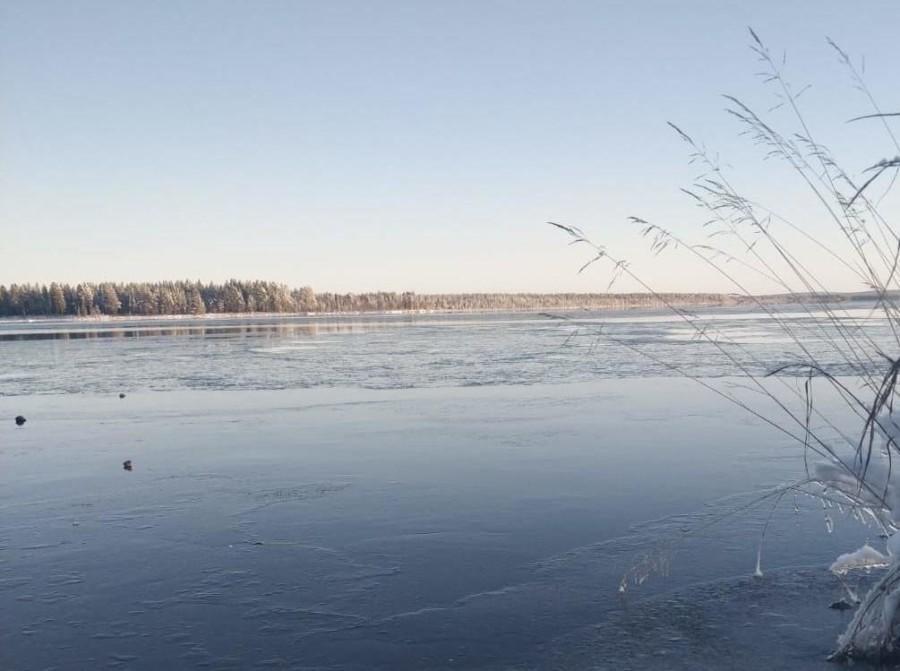 Spring time ice break-up
Snow melts away fast in the sun and winds of late spring. Nature wakes up and you may see green peaking through the snow. After the snow has melted away summer takes over. Reindeer calves stand up and fresh food grows to everyone's reach.
Activities during ice break-up include for example
Months:  May
Lakes and rivers slowly let go of their ice cover. Sometimes ice breaks and forms a damn downstream of the river and makes water levels rise. Fell streams flow to rivers and water level rises even more causing huge rapids. During floods which are fairly minor here, part of the river crossings on hiking paths are closed for a short period of time. On the other hand more of the paddling routes are open during this time when water levels are higher. This time usually lasts for only a few weeks if it happens at all.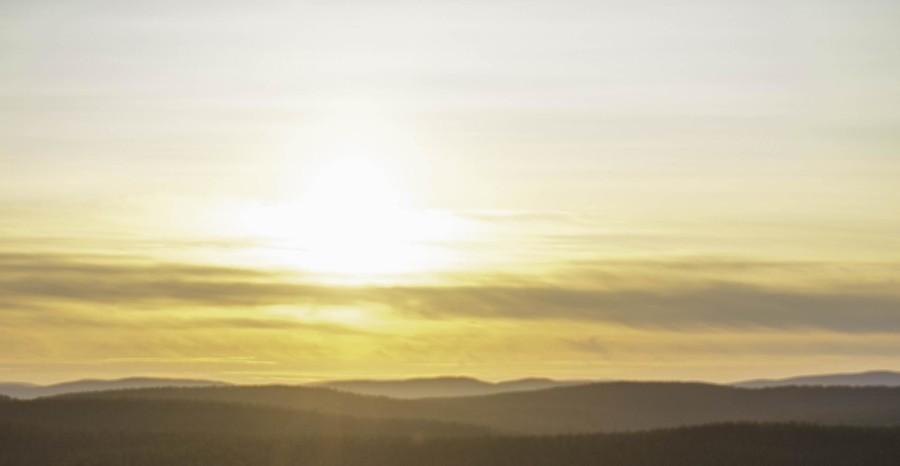 Midnight sun
Energy from the Nightless Night. Throughout the night sun gives soft golden light and energy to nature and people. On midnight sun tours it is quiet and spectacularly beautiful. The sun shines around the clock for over two months gracefully warming your cheeks from half way through May till the end of July. In the far North you can hike up a fell day and night, take a breather and just be. Experience the nightless nights unique atmosphere on a midnight sun cruise or on a guided paddling adventure.
Activities during Midnight sun include for example
Months:  June, July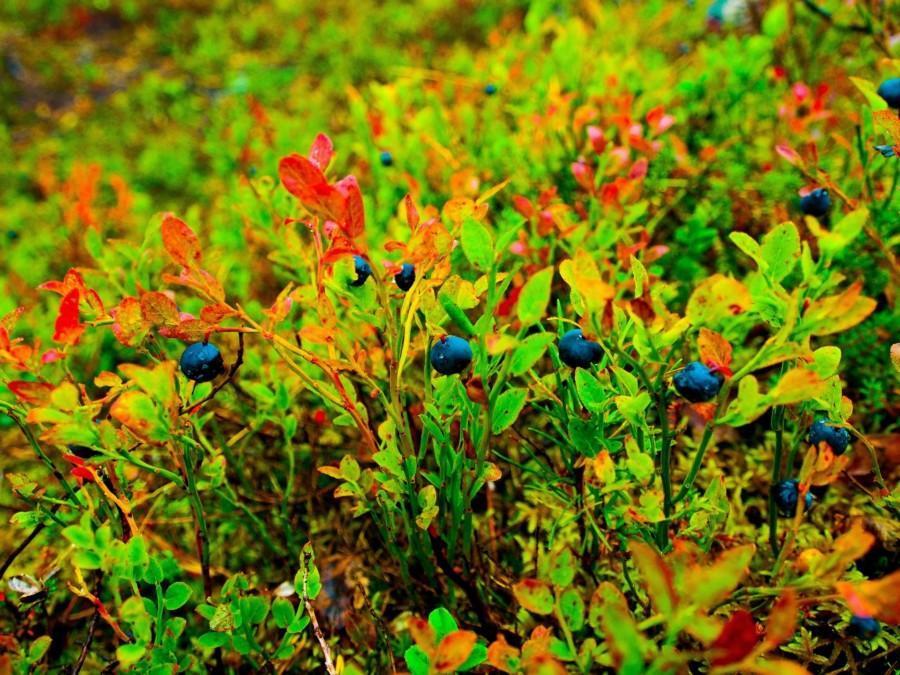 Harvest
The greatest treasure nature gives us food wise is during harvest time. Ripe berries and mushrooms await when autumn arrives. Gathering them and storing for the upcoming winter makes sure these healthy treats are available during winter as well for animals and people in the area. Summer in Lapland fills the berries and other collectable food fused with vitamins and other ingredients which can support your wellbeing.
Activities during harvest include for example
Months: August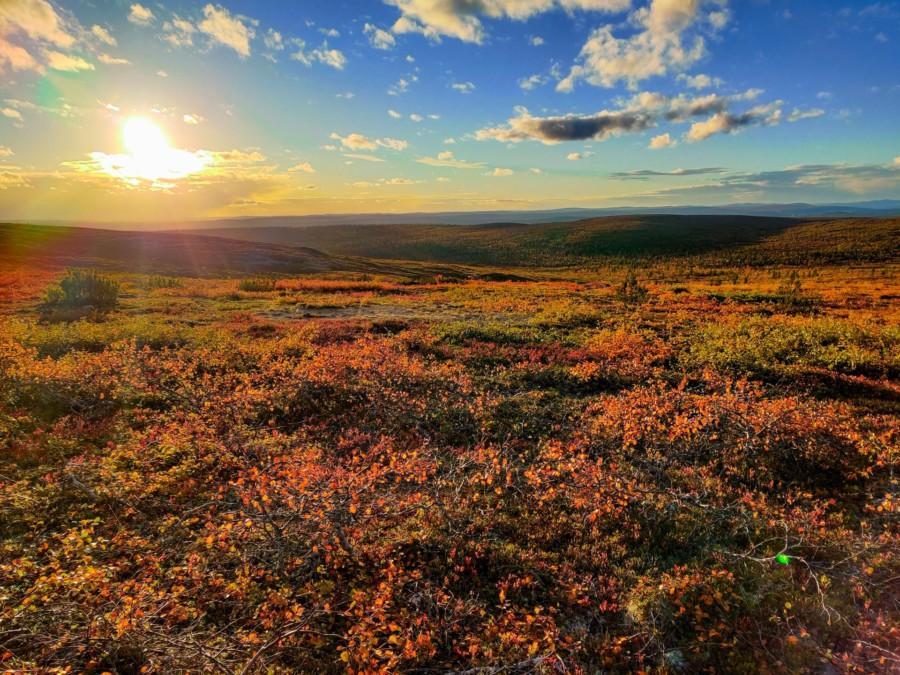 Foliage
Fall foliage is the best time to explore outdoors and that's when nature also offers it's treats. You can explore fall by hiking, biking, with a canoe or a boat and for example horseback riding. During your fall holiday you can get to know local Sámi culture and gold prospecting.
When fall arrives, turn leaves of plants and trees to different shades of yellow and red. Foliage of the ground is also spectacular here when twigs and shrubs change in to fall colors. During day time it is still quite warm outside but during night time the temperature can drop close to zero. In the morning time you can see misty landscape and frosty terrain from the cold weather during night time. On river banks colorful trees reflect from river surface and thin ice from the frost of previous night crackles against rocks on the shoreline.
Activities during foliage include for example
Months:  September