Lapland North Destinations – Find your true nature
In the North of Finnish Lapland lies the arctic travel destination of Lapland North. Welcome to enjoy the opportunities for year-round travel offered by Finland's two largest national parks, vibrant local culture, and numerous outdoor activities amid the majestic fells. Lapland North is a unique, family-friendly destination with pristine, unspoiled Arctic wilderness and high-quality services. Here you can read more about the area!
Destinations and sights in the Area
Lapland North is a vast area in northernmost Finnish Lapland, with many exciting destinations and sights within. Get to know the different villages of the northern region – from the outdoor resort of Saariselkä to the centre of Sámi culture in Inari, and on to the northernmost tip of EU in Nuorgam. Travel Finland's most beautiful road from Utsjoki to Karigasniemi, stay in Kaamanen on your way to the North Cape or visit the Arctic Ocean from Näätämö. All villages have their unique character – in Lemmenjoki you find Finland's largest National Park and Nellim and Sevettijärvi will teach you a thing or two about Skolt Sámi culture.
In the villages of Lapland North, you will find the authentic Finnish Lapland.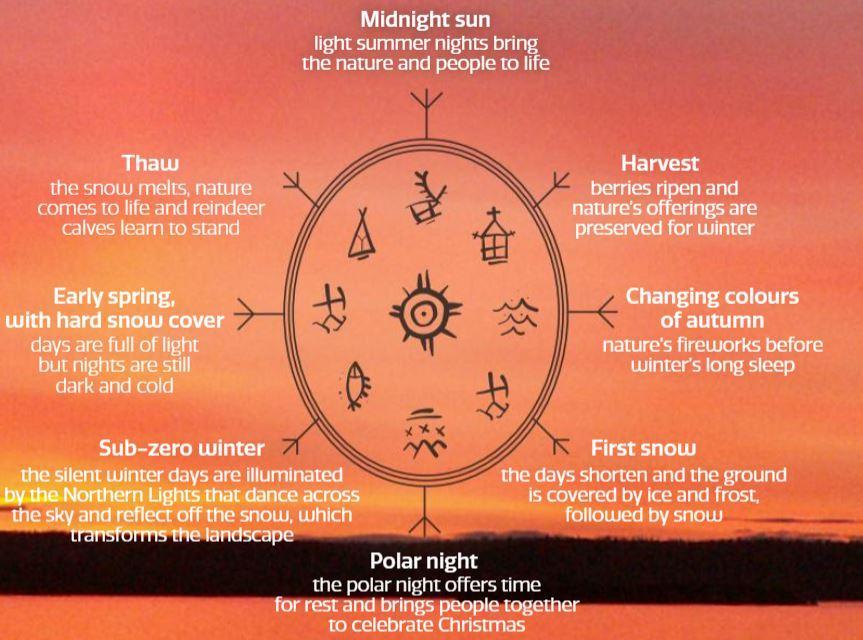 8 seasons in Lapland North
In Northern Lapland you can find a season that suits you, whether you like winter or summer. The Sámi traditionally divide the year into eight seasons. Northern Lapland offers numerous opportunities for exploring the wonders of the changing seasons.
Tourist Information
Saariselkä: +358 40 168 7838 tourist.info@saariselka.fi
Ivalo and Inari: +358 40 168 9668 tourist.info@inari.fi
Utsjoki, Karigasniemi and Nuorgam: Official Utsjoki Tourism Site
About Accessibility to the Area
Northernmost Lapland is just a few hours from southern Finland and Europe. Lapland is well connected to the world through flights, highways and railways combined with bus connections.
How to get here?
Inari-Saariselkä is far away in the North, yet just a few hours from Southern Finland. You can get to Lapland with multiple ways, and often the trip is an experience in itself.
How to get around?
When travelling through the arctic hills, you must remember that distances are quite often long. Be sure to enjoy the views while making your way from a destination to another.
Distance
By car {{carTime.h}}{{carTime.min}}
By bicycle {{cyclingTime.h}}{{cyclingTime.min}}