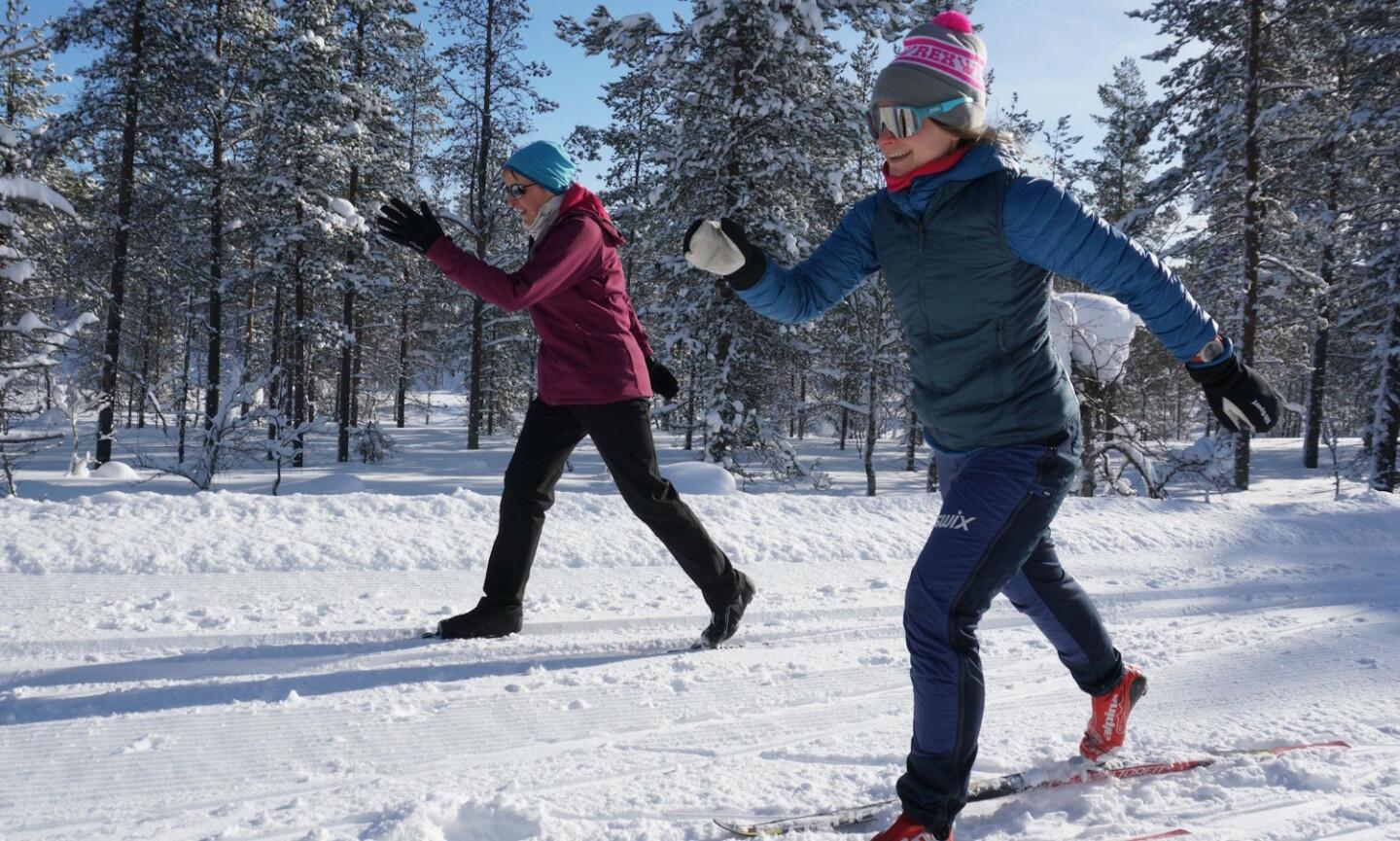 Outdoor Expert Saariselkä is your cycling and skiing expert in Saariselkä!
Equipment rental
We offer high-end cross-country ski, mountain bike, back-country ski, and snowshoe rental in Saariselkä.
Ski school
We offer cross-country ski schools individually and for small groups. The ski schools are targeted for both beginners and experienced skiers. We teach both classic style and freestyle. Our instructors are pro skiers with years of technical training and experience.
Guided tours
We offer guided tours on mountain bikes, back-country skis, and snowshoes. In summer time we offer multi-day bikepacking experiences. Our guides are local cycling and skiing enthusiasts with extensive experience from the area and nature.
Equipment service
We offer bike and ski service. Additionally we sell ski waxes, bicycle care products, parts, and accessories.
Events
We arrange sports events in Saariselkä. Saariselkä MTB Stages mountain bike event takes place in August and Arctic Trail Run trailrunning event in September.
Contact information
Visiting address: Lutontie 3, 99830 Saariselkä
Tel. +358 45 783 53213
Email: mail@outdoorexpert.fi
Contact information
Visiting address: Lutontie 3, 99830 Saariselkä
Tel. +358 45 783 53213
Email: mail@outdoorexpert.fi