Please read our visitor guidelines before stepping on our routes.
You can read the guidelines here >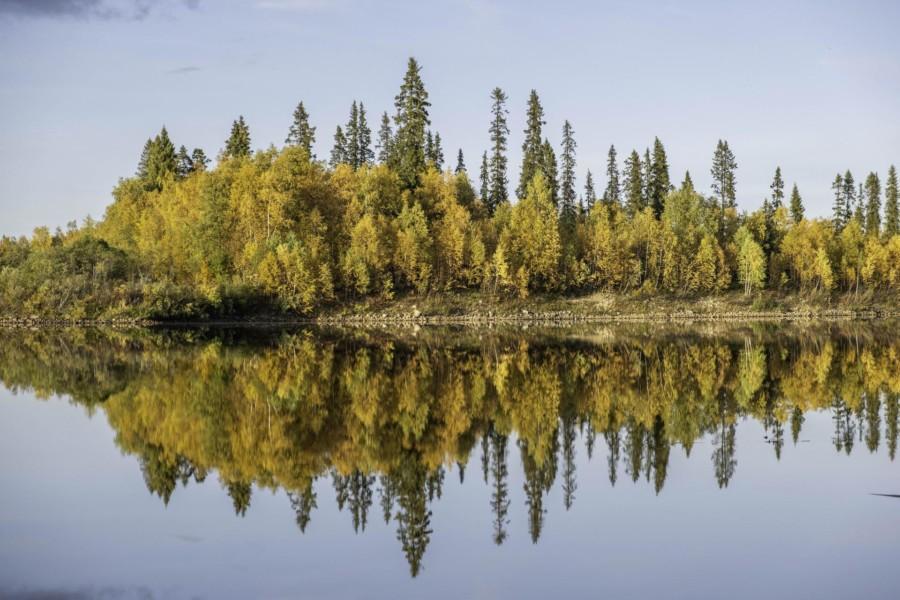 Hiking in the national parks
Autumn is the main season to go hiking as it offers a variety of possibilities for choosing your route and almost no mosquitos. The diversity of colors is breathtaking and your eyes might even get tired from staring at this magnificent landscape all day long.
Lapland North is a popular outdoor destination as it is home to Finland's two biggest national parks – The Lemmenjoki National Park and Urho Kekkonen National Park. Well-marked trails and Finland's densest network of wilderness cabins create a unique setting for hikers and outdoor enthusiasts.
National and natural parks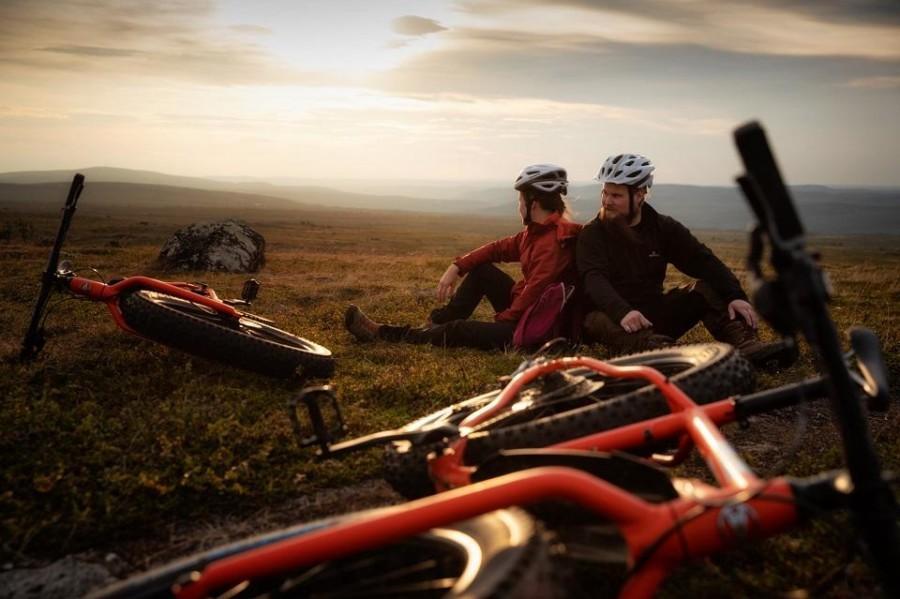 Activities
One option instead of hiking through the fells is paddling down the rivers. The two main rivers in the area are Ivalo river and Lemmenjoki National Park. At both places you can rent a canoe and plan your own trip or hop on to a river boat and let it take you to the homelands of Lapland's indigenous Sámi People.
Whether you choose to take either of these options down the river, you will find the surroundings extremely beautiful and peaceful. Yellow leaves are floating next to you while Siberian jay birds are watching you from the woods and waiting to get a taste of your snacks.
Activities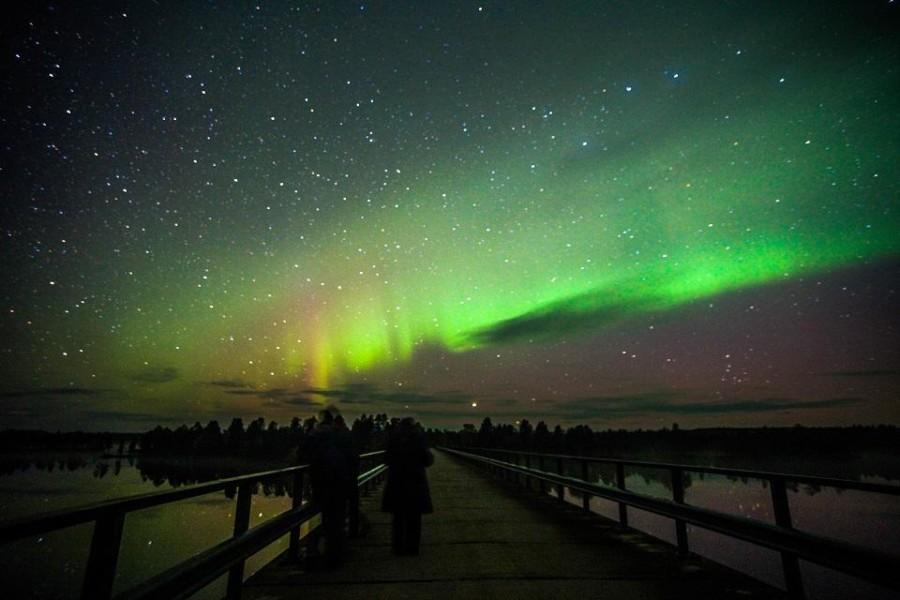 Northern lights along the routes
Autumn is the time when the nights start to be dark enough to observe the Northern Lights after a long summer of midnight sun. The temperatures are not that cold yet and the lakes and rivers remain open. On a windless night, the water surface can be very calm and look like a mirror. This is the best time to observe and photograph the Aurora and reflections on the lakes.
Read more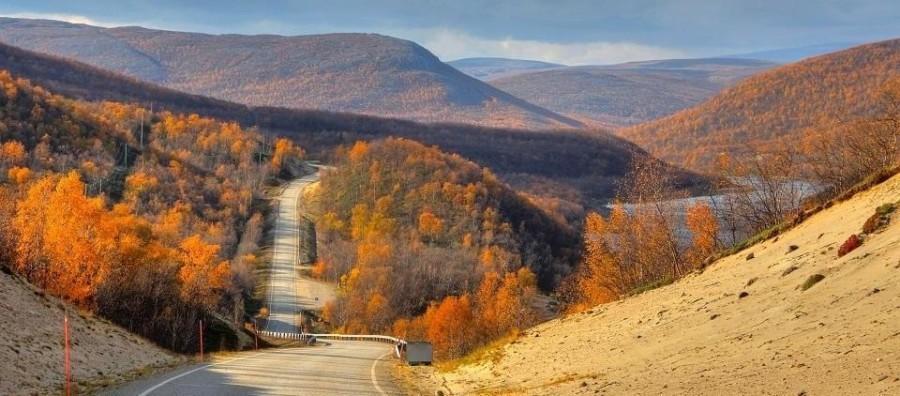 Explore multiple destinations and find the best routes
Lapland North is a vast area in northernmost Finnish Lapland, with many exciting destinations and sights within. Get to know the different villages of the northern region – from the outdoor resort of Saariselkä to the centre of Sámi culture in Inari, and on to the northernmost tip of EU in Nuorgam. Travel Finland's most beautiful road from Utsjoki to Karigasniemi, stay in Kaamanen on your way to the North Cape or visit the Arctic Ocean from Näätämö. All villages have their unique character – in Lemmenjoki you find Finland's largest National Park and Nellim and Sevettijärvi will teach you a thing or two about Skolt Sámi culture.
In the villages of Lapland North, you will find the authentic Finnish Lapland.
Explore destinations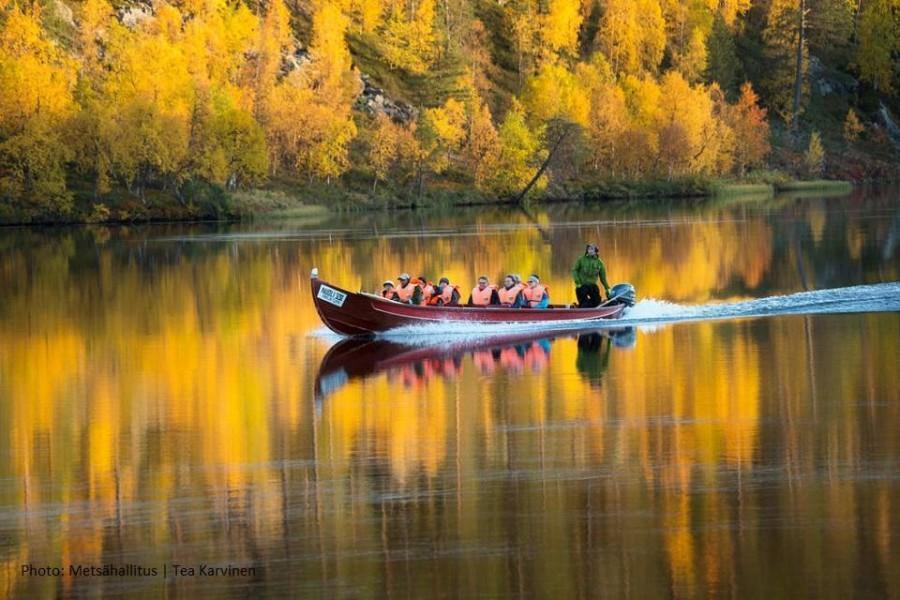 Accommodation along the routes and near the starting points
Whether you prefer to sleep under a duvet or a starry sky, there is a wide range of accommodation options available. From a high-class villa to an aurora cabin, or an all-inclusive hotel to a camping site – you can find it all in Lapland North Destinations. Cozy holiday apartment or a private lakeside cottage offers a personal touch to your dream holiday.
Where to stay