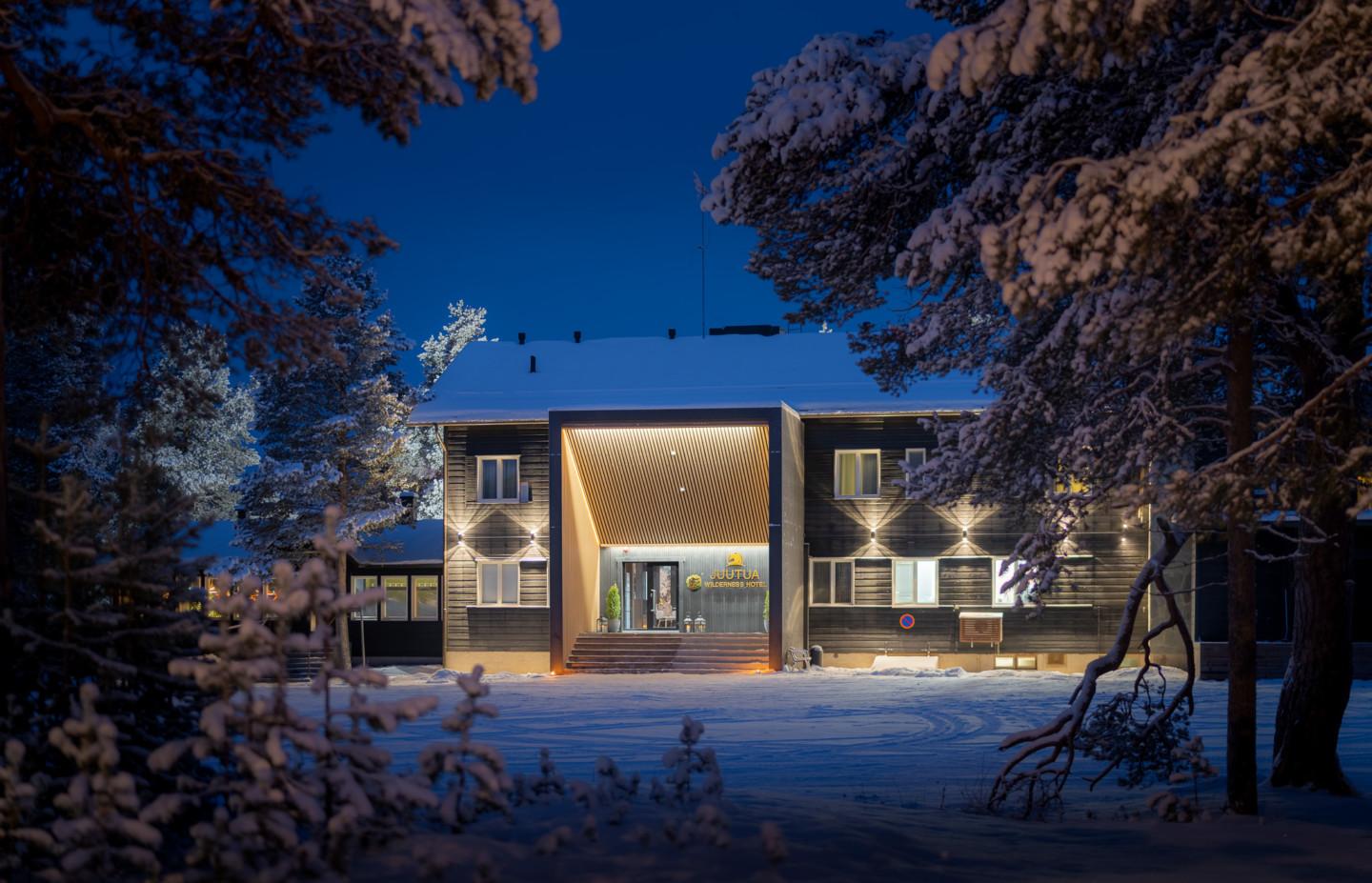 Wilderness Hotels and Safaris has a new family member at the heart of Inari Village, called Wilderness Hotel Juutua.
The hotel has been fully renovated, and a tranquil panorama view of river Juutua will greet you right off when you step in to the hotel lobby.
Well-known Restaurant Aanaar has also become a part of the family and will continue its' highly valued servings in the same way as before.
Wilderness Hotel Juutua offers a wide variety of activities throughout the changing seasons. We also have ready-made packages for different lengths of stay, so you can effortlessly book a holiday with us whether you are looking for a few nights getaway or a week long break.
Contact information
Wilderness Hotel Juutua
Visiting address: Saarikoskentie 2, 99870 Inari
Email: sales@wildernesshotels.fi
Tel. +358 40 841 1141
Contact information
Wilderness Hotel Juutua
Visiting address: Saarikoskentie 2, 99870 Inari
Email: sales@wildernesshotels.fi
Tel. +358 40 841 1141