Lapland North Destinations Ltd
Lapland North Destinations Tourism Ltd in North Lapland region is a destination management organisation, which works in close collaboration with 100 tourism companies and the municipalities of Inari and Utsjoki, the state-owned forest management company Metsähallitus, and other stakeholders.
Our operations encompass marketing, accessibility, year-round tourism and sustainability. The North Lapland region covers municipalities of Inari and Utsjoki and the northern part of Sodankylä.
We coordinate joint marketing activities via various channels. We organise media and travel company visits, collaborate with travel agencies, analyse visitor flows and statistics, and participate in projects to promote tourism.
We help our member organisations to develop and expand internationally. In addition, we support a uniform brand and local collaboration. We attend Finnish and international travel fairs and workshops.
Lapland North Destinations Ltd is owned by regional travel companies, individuals, and the municipalities of Inari, Utsjoki and Sodankylä. Our operations are funded by the municipalities of Inari and Utsjoki, membership fees paid by organisations and associate membership fees.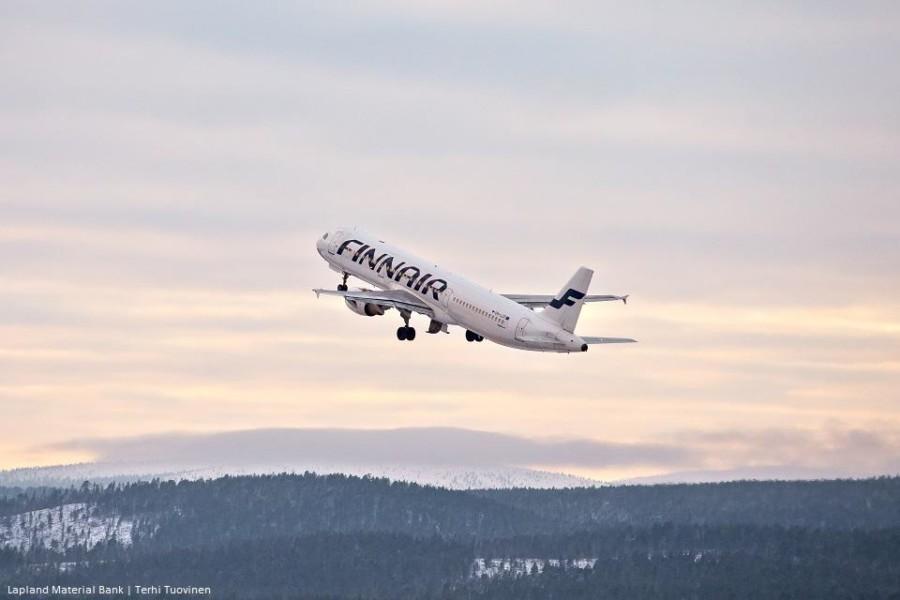 Flights for Winter Season 22-23
Finnair connects Lapland to the world during winter.
Please see the schedule for connections from many worldwide destinations to Helsinki and connecting conveniently all the way to Ivalo airport at the travel region in the northernmost Finnish Lapland.
Finnair Winter Flight Schedule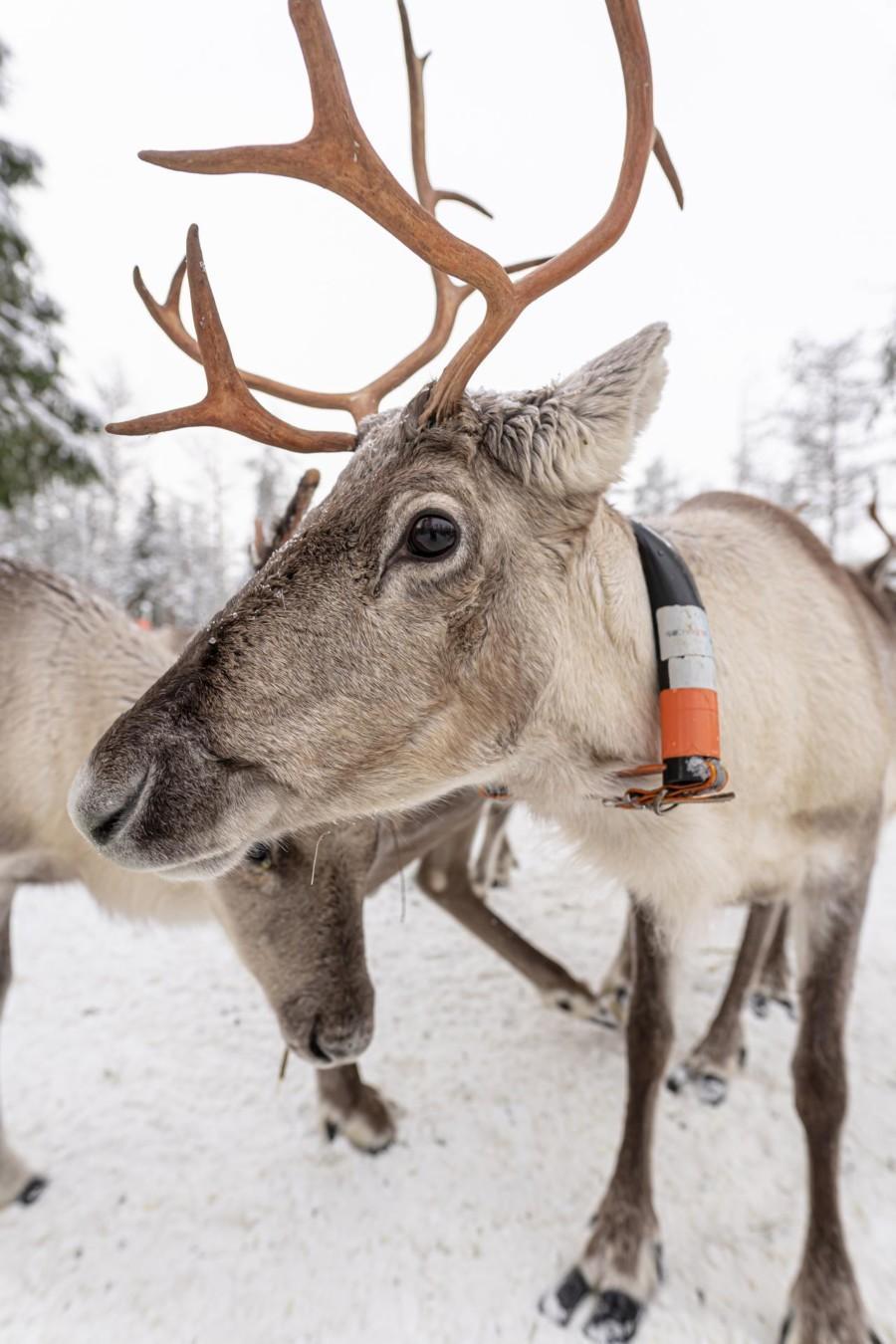 Flights during upcoming winter season 22-23
In addition to Finnair you are able to reach us with Lufthansa flights. Lufthansa operates on route Frankfurt – Ivalo from November till March of 2023.
Learn more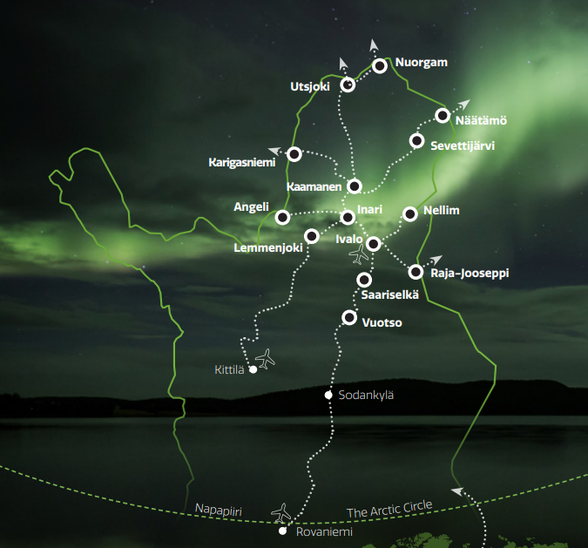 9 destinations
Lapland North Destinations is a vast area in northernmost Finnish Lapland, with many exciting destinations and sights within. Get to know the 9 different villages of the northern region – from the outdoor resort of Saariselkä to the centre of Sámi culture in Inari, and on to the northernmost tip of EU in Nuorgam.
Destinations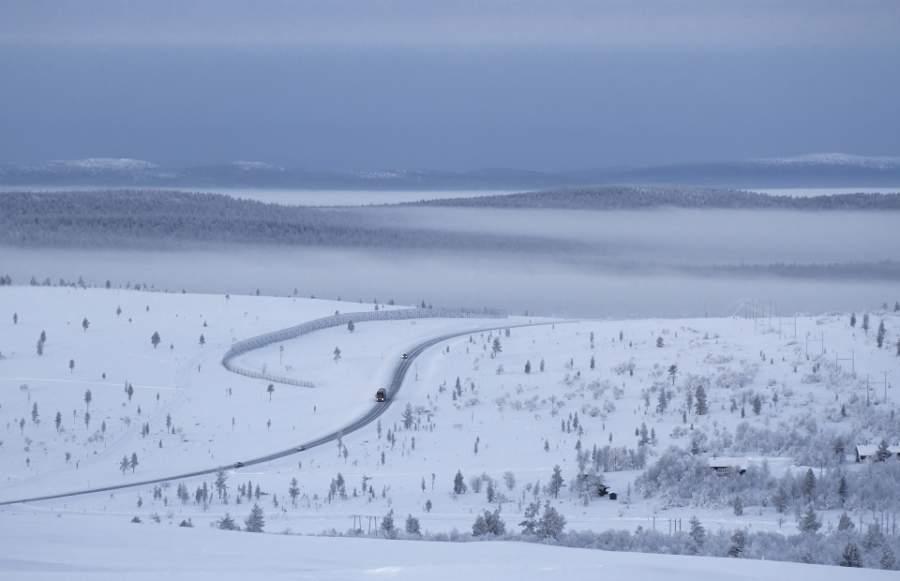 How to reach our region?
Lapland North Destinations is just a few hours from southern Finland and Europe. Lapland is well connected to the world through flights, highways and railways combined with bus connections.
How to get around?
When travelling through the arctic hills, you must remember that distances are quite often long. Be sure to enjoy the views while making your way from a destination to another.
Learn more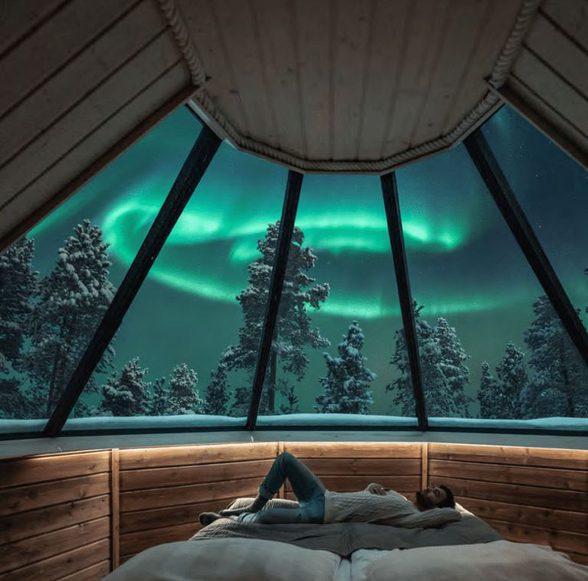 Accommodation
Whether you prefer to sleep under a duvet or a starry sky, there is a wide range of accommodation options available. From a high-class villa to an aurora cabin, or an all-inclusive hotel to a camping site – you can find it all in Inari-Saariselkä. Cozy holiday apartment or a private lakeside cottage offers a personal touch to your dream holiday. Aurora accommodation under the starry sky, watching the Northern Lights dancing above your bed is an experience to remember!
You are spoiled for choice when looking for accommodation in the area. Browse the accommodation selection and filter the options by choosing your preferred location or accommodation type. You can also search for all locations and all categories.
Accommodation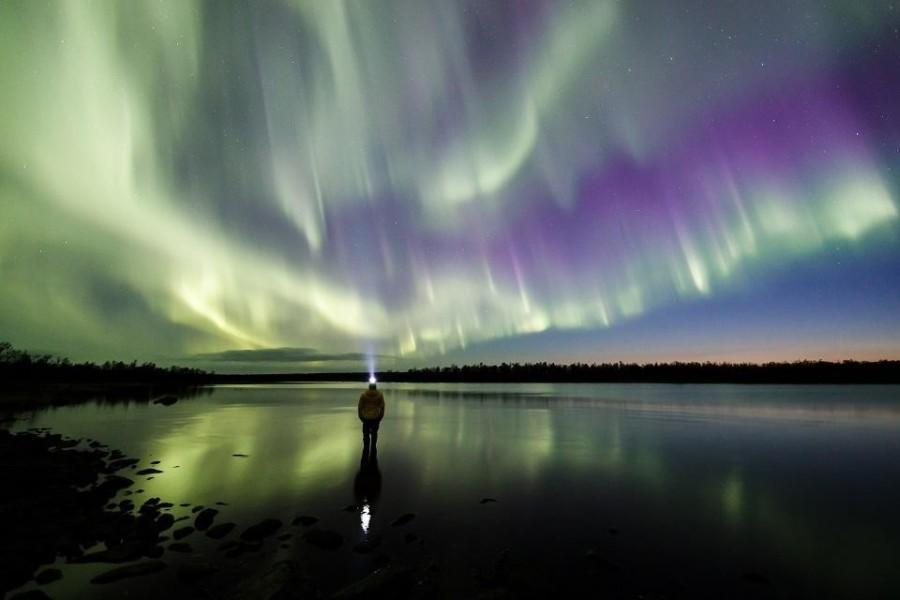 The Northern Lights
The alluring dance of Northern Lights across the sky delights visitors and locals alike from early autumn until late winter. Lapland North Destinations is one of the best places to see northern lights in Finland and in Lapland because it is situated right under the aurora oval. Welcome to experience your own magical aurora holiday in Finnish Lapland!
Learn more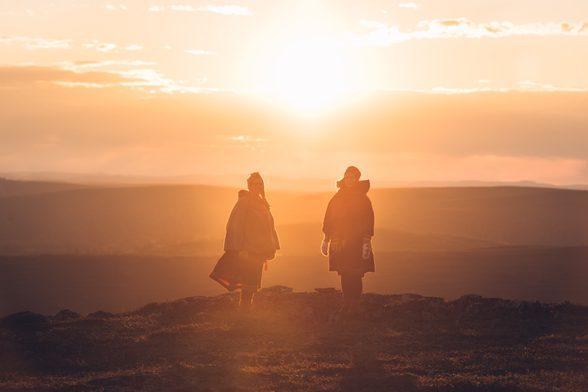 Unique Local Culture
The northernmost Lapland has a rich and unique culture. The area is located in the homelands of the Sami, Europe's only recognized indigenous people. Sami culture is a vibrant part of everyday life. The region also offers interesting gold history and culture not to forget the local cuisine culture.
Get Inspired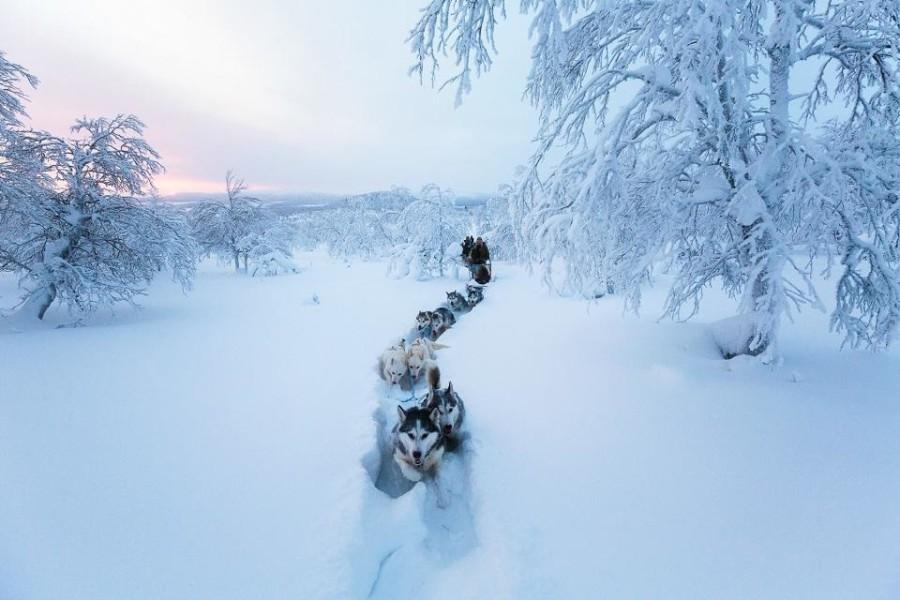 Activities all year around
There is plenty to do and see year-round, with something for everyone. You can try out different nature sports, explore the intriguing local lifestyle, learn from the arctic nature or simply enjoy the silence and just be. The northernmost Lapland offers an authentic setting for you and your family to enjoy your holiday. See the selection of different experiences below and easily choose the right adventures for you!
Read more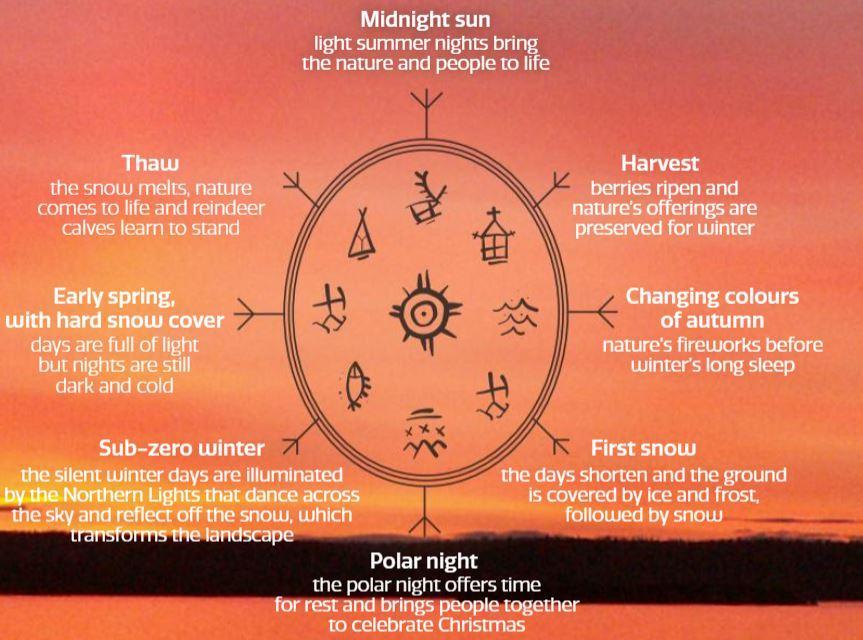 8 seasons to explore
In Northern Lapland you can find a season that suits you, whether you like winter or summer. The Sámi traditionally divide the year into eight seasons. Northern Lapland offers numerous opportunities for exploring the wonders of the changing seasons.
Learn more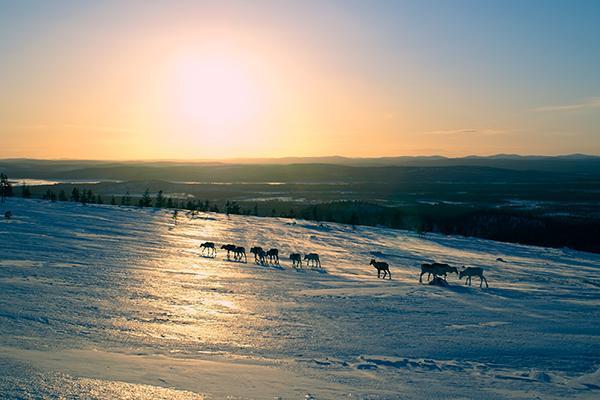 Sustainability
The Lapland North Destinations region's pristine nature and rich culture are a big part of the area's attraction and form the cornerstones of the local travel industry.
Because of this, local travel businesses are committed to operating in line with the principles of sustainable travel. We have joined the Visit Finland Sustainable Travel Programme.
Learn more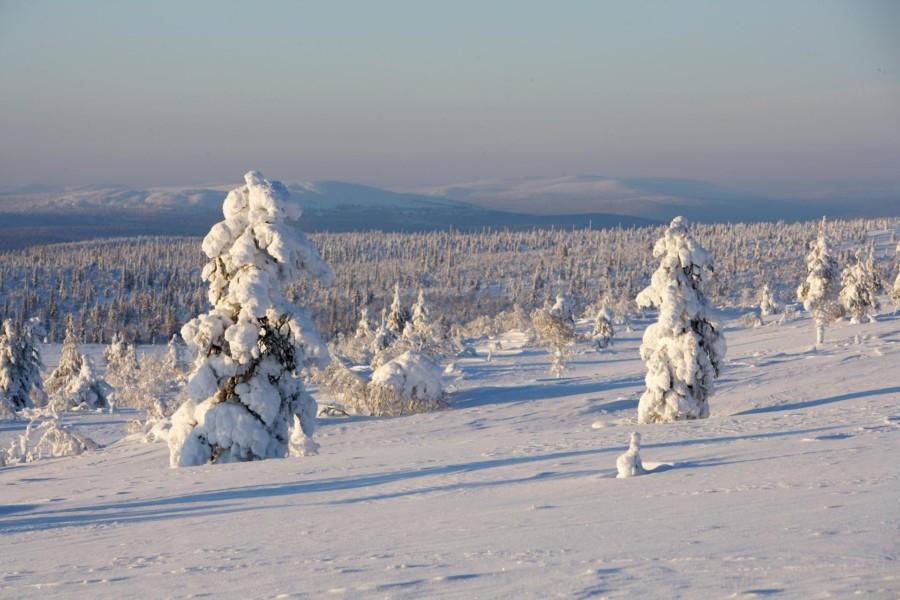 COVID-19 Travel regulations
Here in the northernmost Lapland we have plenty of space for your to enjoy the vast open landscapes – to take deep breaths of the fresh and clean area. To relax and enjoy the freedom of time and space.
Please see updated information regarding travel regulations from our travel safety page.
Learn more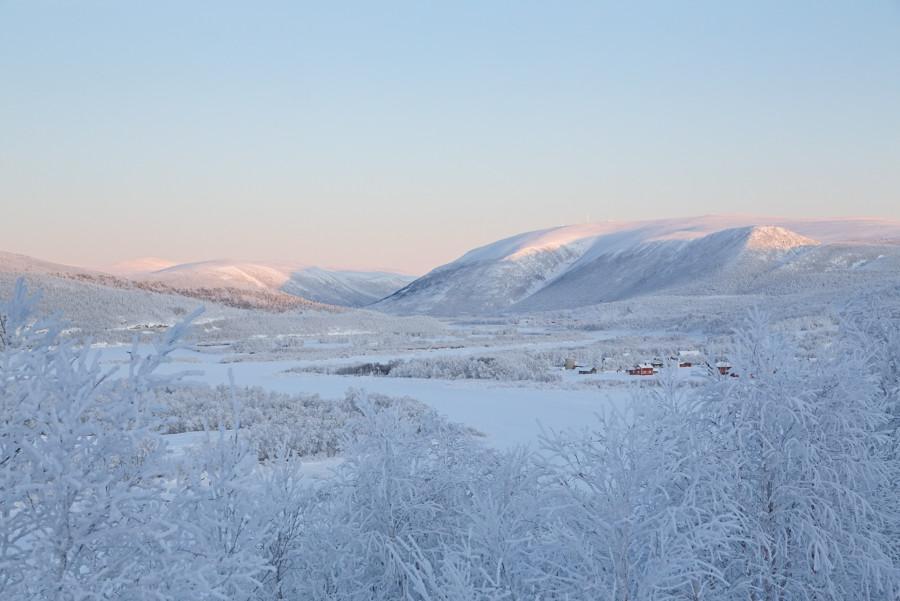 Media Bank for Tour Operators
You can find a selection of videos, images, our print publications as well as the regional presentations from our Tour Operator Media Bank.
Images can be used for your regional marketing purposes and the presentations for finding out more about our Lapland North Region in Northernmost Finnish Lapland.
Request an access to the tour operator media bank
Media bank access for tour operators