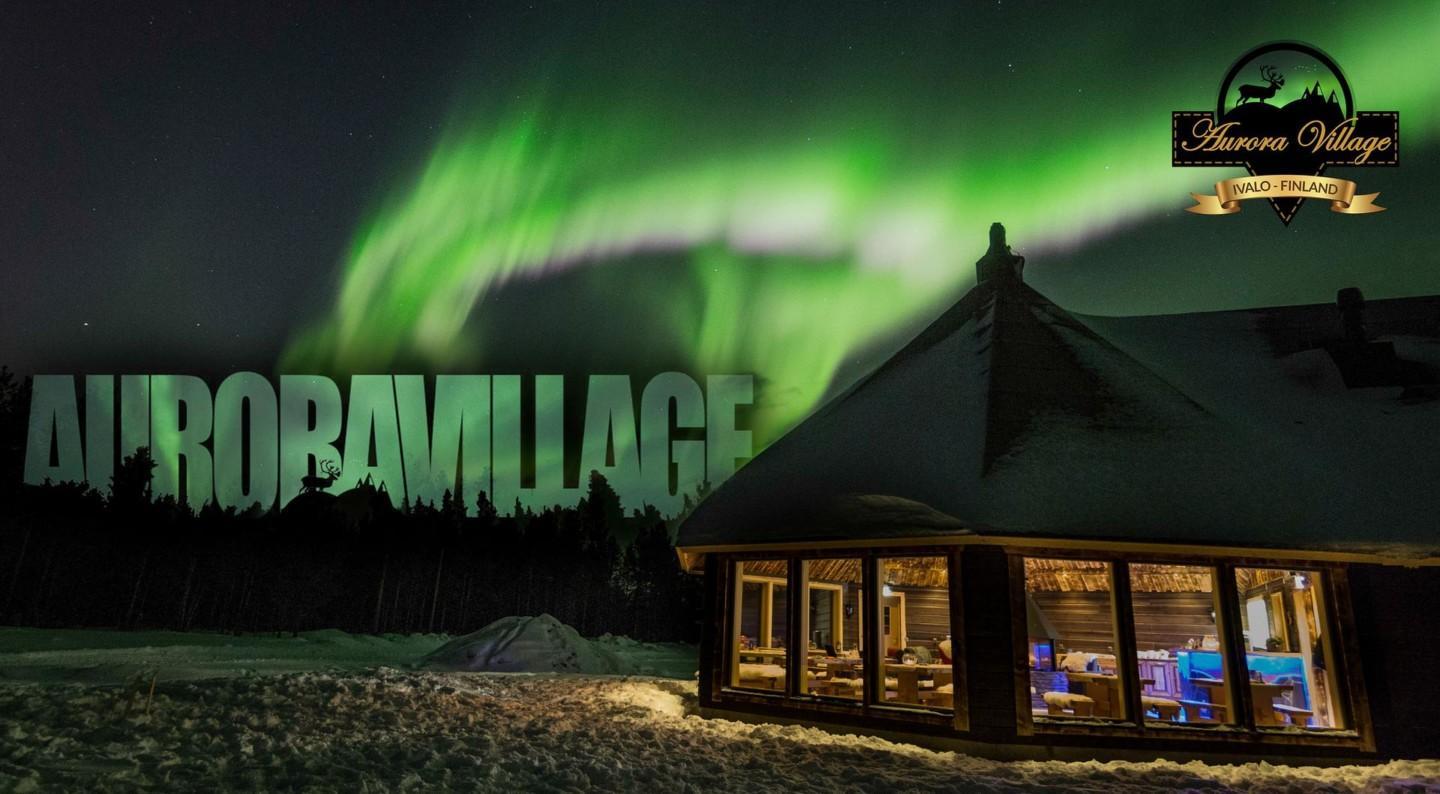 Aurora Village is a small family business with year-round services based on Northern Lights accommodation during autumn and winter and Midnight Sun accommodation during summer time. Aurora Village offers a great variety of activities, restaurant services, conferencing and sauna facilities.
Accommodation
Aurora Glass Cabins, or glass igloos, provide wonderful view to the Northern sky during all seasons of a year. The cabins have about n. 29 m² space and each cabin has a private shower and toilet. Room facilities are high quality and provide you a great opportunity to enjoy the peace and quietness of the nature. We've paid a lot of attention to details, customer privacy and nature around you.
Restaurant services
Restaurant Loimu is a unique 60 seat restaurant with a really cozy Lappish atmosphere. All meals, breakfast, lunch and dinner are available as well as á la carte and bar menu offering.
Restaurant Jurtta is a unique on-request restaurant offering wonderful experiences for groups. Aurora Village offer great facilities for meetings, conferences and special events.
Sauna
Aurora Village Panorama Sauna is a unique glass-roof sauna with a view towards the river valley. There's an outdoor jacuzzi next to the sauna where you can admire the Northern Lights, if you're lucky. There is also a winter swimming hole in the ice at the lake for dipping into the freezing water, if you dare.
Activities
Aurora Village program office is available for guided and independent activities. There's a great variety of hiking, skiing and biking paths departing from Aurora Village. There are traditional lean-to and kota-teepee shelters or campfire sites around the property. The surrounding nature is full of berries.
A vast selection of guided tours are also available, such as reindeer sleigh rides, horse sledge rides, ice-karting, snowshoes, snowmobile tours, boat tours etc.