Experience the Northern lights in authentic Lapland
Natures most amazing phenomena the Northern lights are playing their incredible show up in the sky from September till April. Here in Lapland North region you are able to experience them in various ways from Aurora huts and igloo hotels to riding a reindeer sleigh or on a husky ride through the wilderness. Plan your trip to winter wonderland for winter 23/24 among untouched nature and sense of space where you have room to roam!
Ways to experience Northern Lights
You are spoiled with a selection of accommodation in Lapland North region
Whether you prefer to sleep under a duvet or a starry sky, there is a wide range of accommodation options available. From a high-class villa to an aurora cabin, or an all-inclusive hotel to a camping site – you can find it all in Lapland North. Cozy holiday apartment or a private lakeside cottage offers a personal touch to your dream holiday. Aurora accommodation under the starry sky, watching the Northern Lights dancing above your bed is an experience to remember!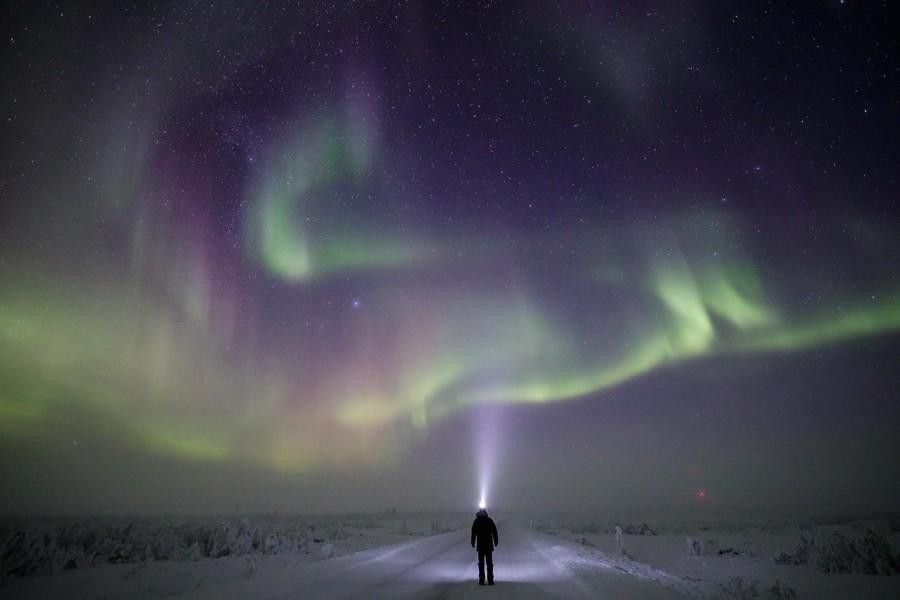 The alluring dance of Northern lights
This typical phenomenon of the polar region, also referred to as aurora borealis, occurs when the particles accelerated by the magnetic field of the Earth collide with airborne particles. Lapland North is conveniently located under the Aurora oval, which means that the possibility for seeing the Northern Lights is excellent in the area.
On average, Northern Lights can be seen in Lapland North Destinations area up to 200 nights a year from September to April – whenever the sky is clear from clouds and it is dark enough.
Learn more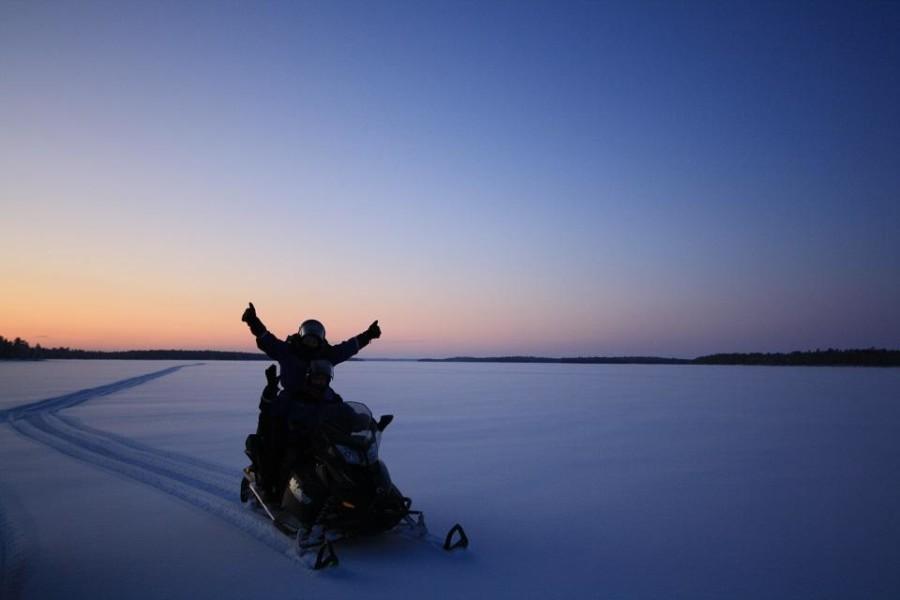 Create your dream holiday to Finnish Lapland
Depending on your schedule and wishes you are able to create the holiday of your dreams here in Lapland North. But where to begin?
Choose winter activities that take you to enjoy snowy winter wonderland and wilderness. It is guaranteed that the selection of activities has the most suitable ones for you from sporty downhill skiing or cross country skiing to comfortable sleigh ride with huskies or reindeer under the blankets. Fatbiking and walking through winter trails in the woods offer a great way to explore the nature among thick snow blankets.
Below you can find examples of what you can do and where you should definitely visit during your stay. Remember to have some relaxed down time too to just breathe and enjoy the cleanest air in the world. Look around you and see natures art work as snow formations, northern lights, paw prints and listen to silence while snow flakes quietly fall down from the sky.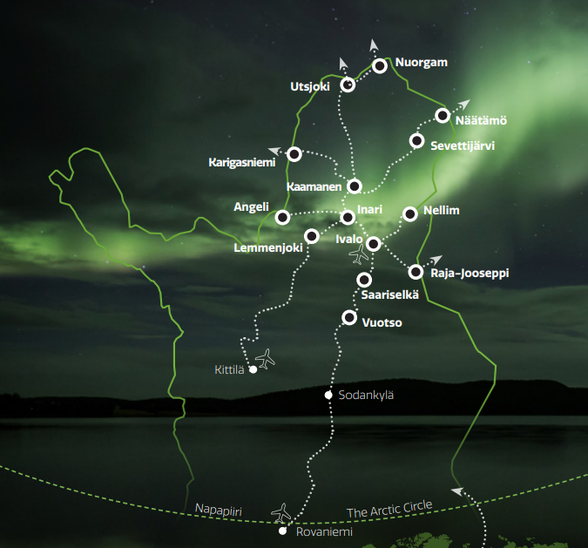 Combine destinations or choose the one for you
In Lapland North region there are 9 destinations where you can visit. You are able to combine multiple lively winter villages to your trip by using public transport, shuttle busses or by renting a car.
Saariselkä and Inari are only a short transfer away from the airport and you can reach further destinations by public transport. Accommodation operators usually offer transportation so you should inquire that too if necessary.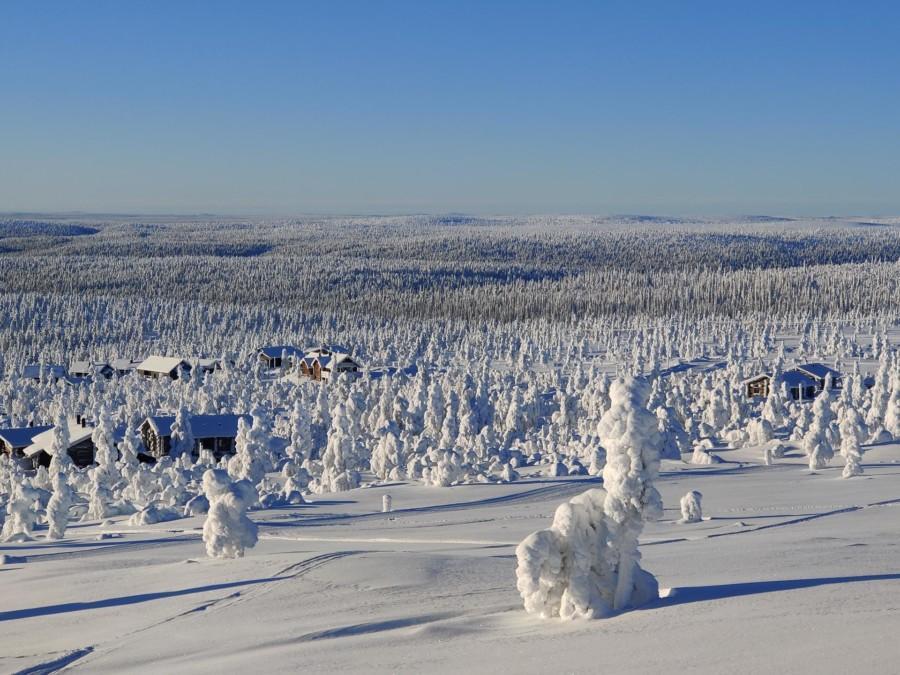 Explore the outdoors
Lapland North Destinations is a year-round outdoor region located in the Northernmost Lapland with two of the biggest National Parks in Finland, many wilderness areas and also Kevo strict nature reserve is located in the region. Lapland North is a winter paradise that offers a vast selection of activities and accommodation as well as authentic dining options too in atmospheric restaurants. Take a day on the slopes or walk the winter trails. Hop on a fatbike and go explore the National Park of Urho Kekkonen. Northern lights tours are available in multiple ways with reindeer, snowmobiles, huskies and snowshoeing. You can see Northern lights by strolling around the villages or by walking up to fells or lakes which are excellent places to observe the mesmerizing phenomena.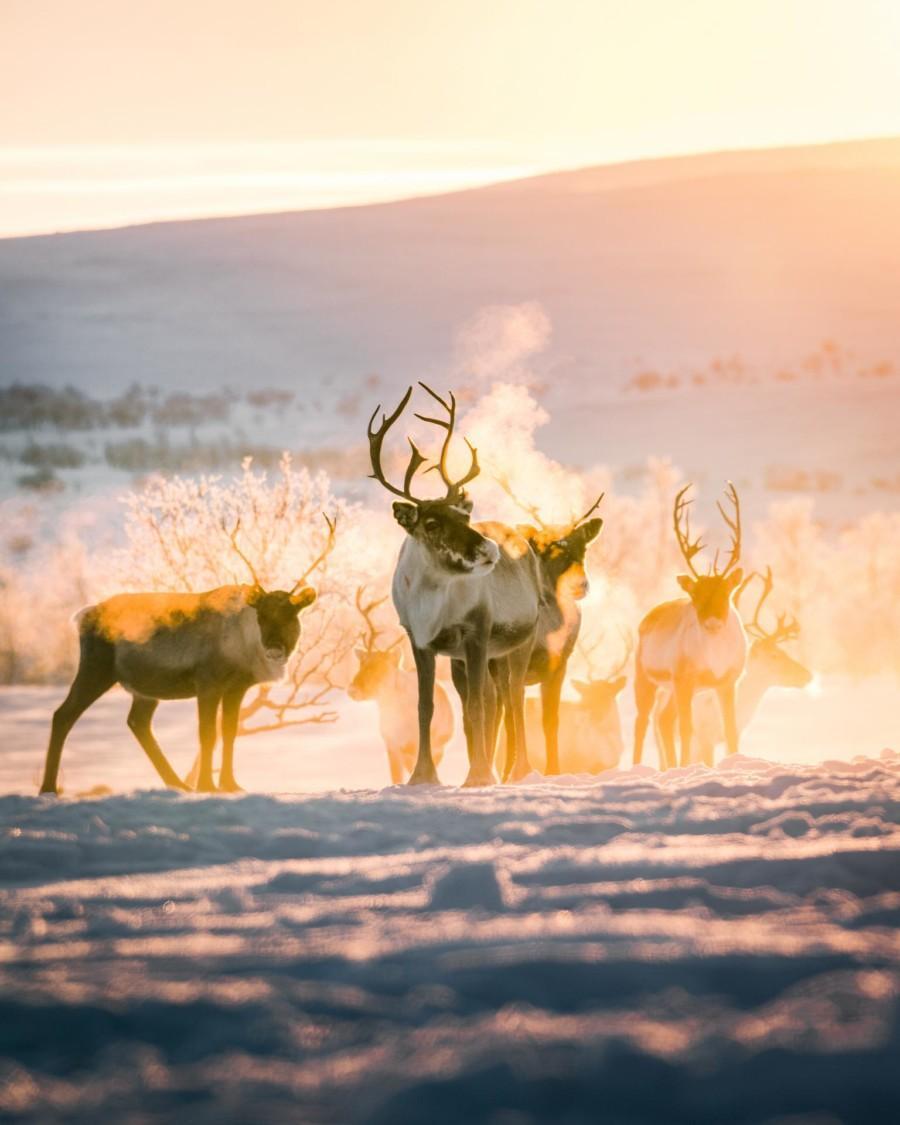 The only recognized indigenous culture in Europe are the Sámi. Inari is the centre of Sámi culture and you are able to do home visits and see traditions that the culture has. Visit also Sámi Museum and Nature Centre Siida in Inari to learn about Sámi history. Get to know shimmering gold culture too in the only gold museum in the world in Tankavaara.
Lapland North offers a great selection of services such as gear rental, shopping, wellbeing services and for example private guides. No need to worry about bringing everything along because you can find it all and more here.
Our winter activities to enjoy the highland fells and untouched nature
How to get here and around
Good flight connections to the region with Finnair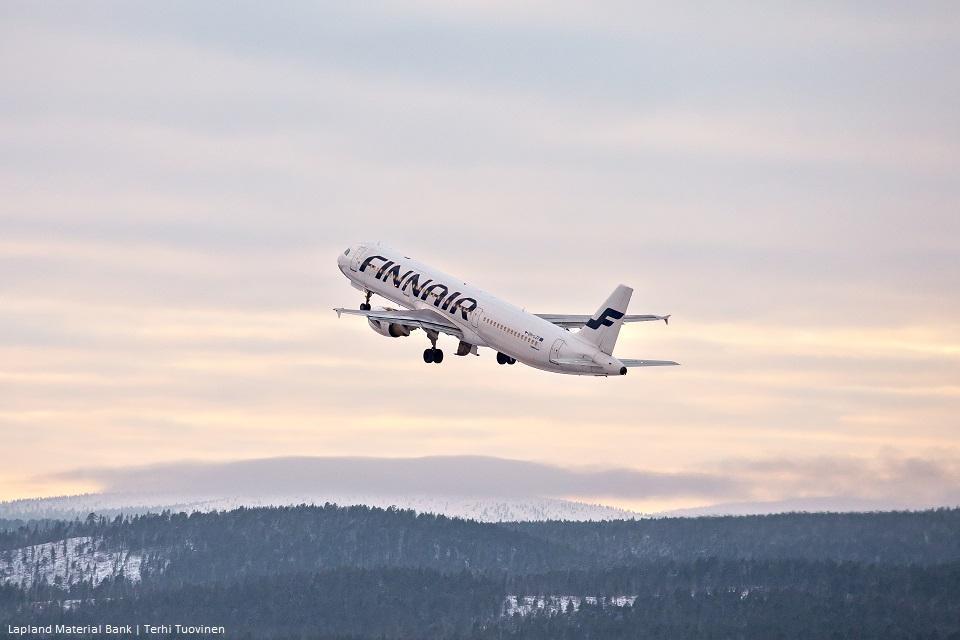 You can quickly reach Finland's northernmost airport Ivalo from Helsinki with Finnair. During the winter months, there are also connections from European cities, not to forget the numerous charter flights. You can also fly to Rovaniemi and continue your way up North by bus. Taxis, rental cars and buses are at your service at Ivalo airport.
Airport bus
There is a regular bus connection to Saariselkä and Kakslauttanen / Kiilopää to and from each scheduled flight by Eskelinen bus. See the route and timetable below.
Get inspired from authentic Lapland and book your trip