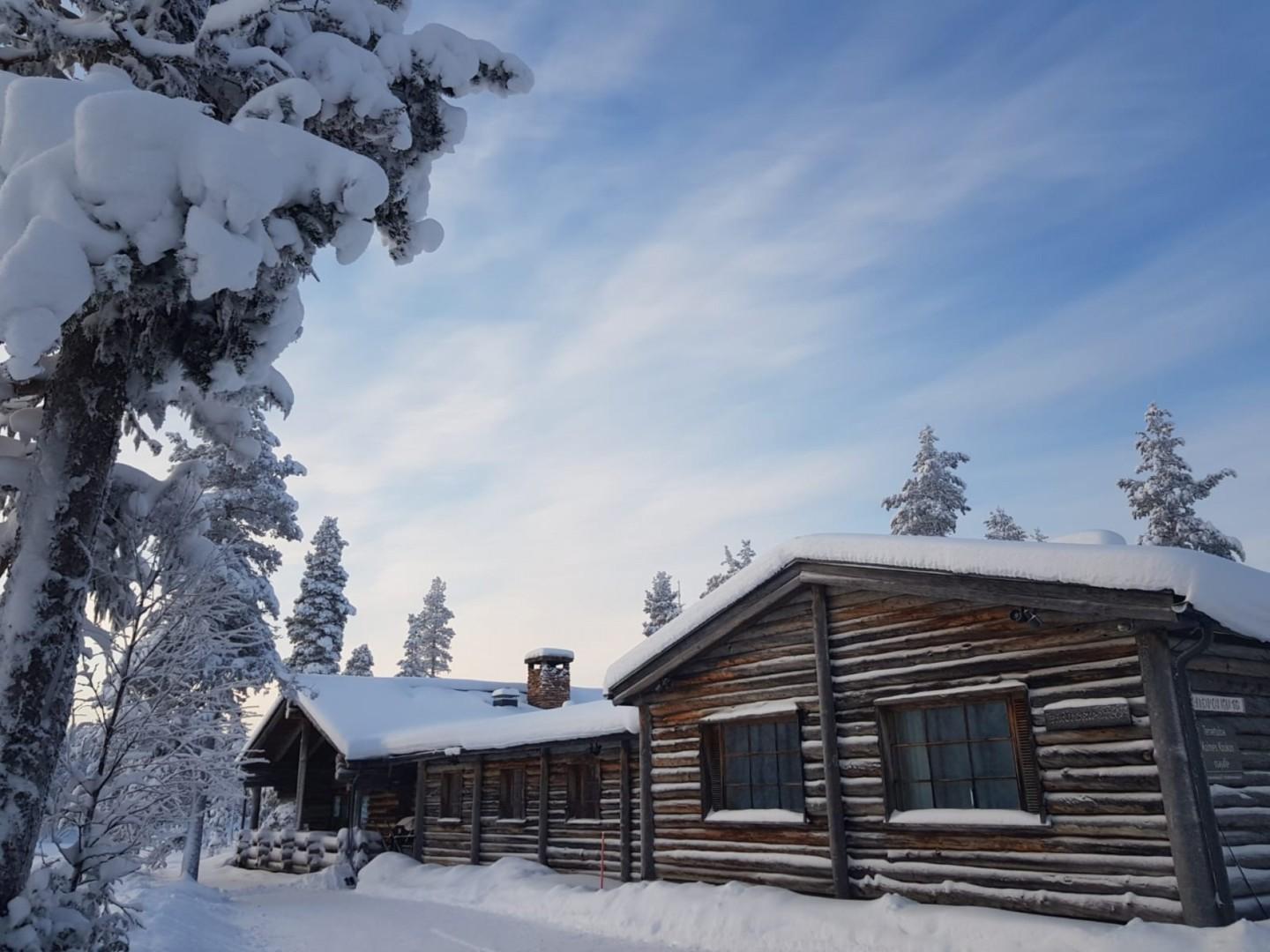 Saariselkä, which is actually a wilderness area and one of the oldest mountain ranges in Finland, is located in Finland, in the northern part of the European continent, in Northern Lapland. Kolmen Kouku's cottages are located right in the center of Saariselkä. In the cottages you will find everything you need for your stay to be comfortable. You can take a hot löyly in your own sauna, relax in the cottage, cook in the kitchen, watch TV, enjoy the glow of the fireplace… even laundry maintenance is easy with your own laundry machines. In addition, the cabins have a ski maintenance room as well as ski boots and skis, which are freely for the use of customers.
The area of ​​Finland's second largest national park, Urho Kekkonen National Park, starts right on the side of the center of Saariselkä, so authentic Lapland's nature and indescribable peace begin just a stone's throw away from Kolmen Kouku's cabins. You can walk to the starting point of the hiking trails and, if you wish, you can return from the day's hike to sleep comfortably in the warmth of the cottage. You can also get to the ski trails just as easily, many people put on their skis right in the yard of the cottage!
Saariselkä village is located along highway E75, so you can get there by car directly. Distance is about 30 km from Ivalo airport to the center of Saariselkä. There is a bus shuttle to the village from the airport. Depending on the cabin, it's about a 5-10 minute walk from the airport bus stop and you're there! Ski buses and taxis also operate in the area. The city center area itself is compact and you don't need a car to get around there.