According to locals and most of the visitors in Saariselkä, cross-country skiing tracks are the best in the world. Every skier can experience the joy of skiing on tracks suitable for their own skill level on well maintained ski tracks. We open the tracks when the weather permits, when it is certain that the frost will continue steadily. Saariselkä is very much snow-proof and there is enough snow from October or November until the beginning of May! Many people don't know that in April we have the best weather and tracks. In Saariselkä you can enjoy the kilometers of leisurely skiing or seek a training challenge in the embrace of our fells.
Ski tracks in winter 23/24
The new ski season starts in October-November. The first snow track will be made of artificial snow when the weather is cold enough for snow making.
You can follow the maintenance in real time in Infokartta.
Sustainable skiing tracks
The ski season traditionally starts in Saariselkä with a cannon snow track and natural snow. Saariselkä does not store snow, because we want to act in accordance with nature's annual natural cycle.
Making the first snow track starts as soon as the temperature drops permanently below zero. The track is made first with artificial snow, and successful cannoning requires a longer period of frost. To be more sustainable, we do not make snow or tracks with zero temperatures or above, because the track base melts and does not stay in its shape under the paver. Following the nature´s annual natural cycle, we can reduce our consumption of energy when maintaining the tracks.
First snow ski track is easy to find, as it runs along the edge of Saariselkä village all the way to Laanila village.
The priming of natural snow tracks starts when there is enough snow. It is difficult to estimate the sufficient amount because, as all skiers know, there are differences in the snow quality. The quality and quantity of snow together ensure that the track surface is durable.
The maintenance schedule for the season in general: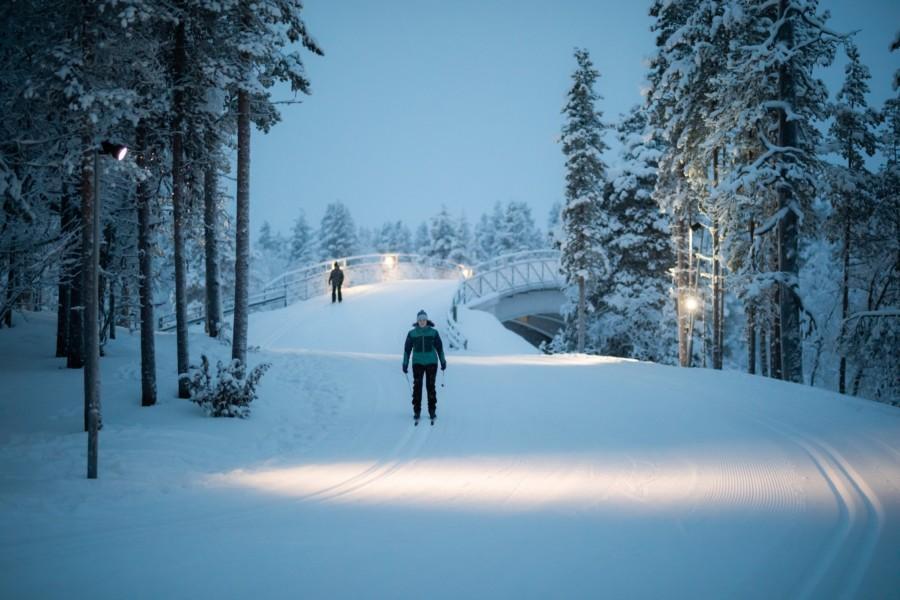 As soon as the snow conditions permit, the following ski tracks will be opened
Saariselkä – Laanila – Kiilopää – Kakslauttanen – Tieva/Muotka
Kuutamolatu skiing track
Prospektori
Koiralatu Saariselkä – Luttotupa
Sivakkaoja
Ahopää
Ahopään välilatu
Saariselkä – Rumakuru – Piispanoja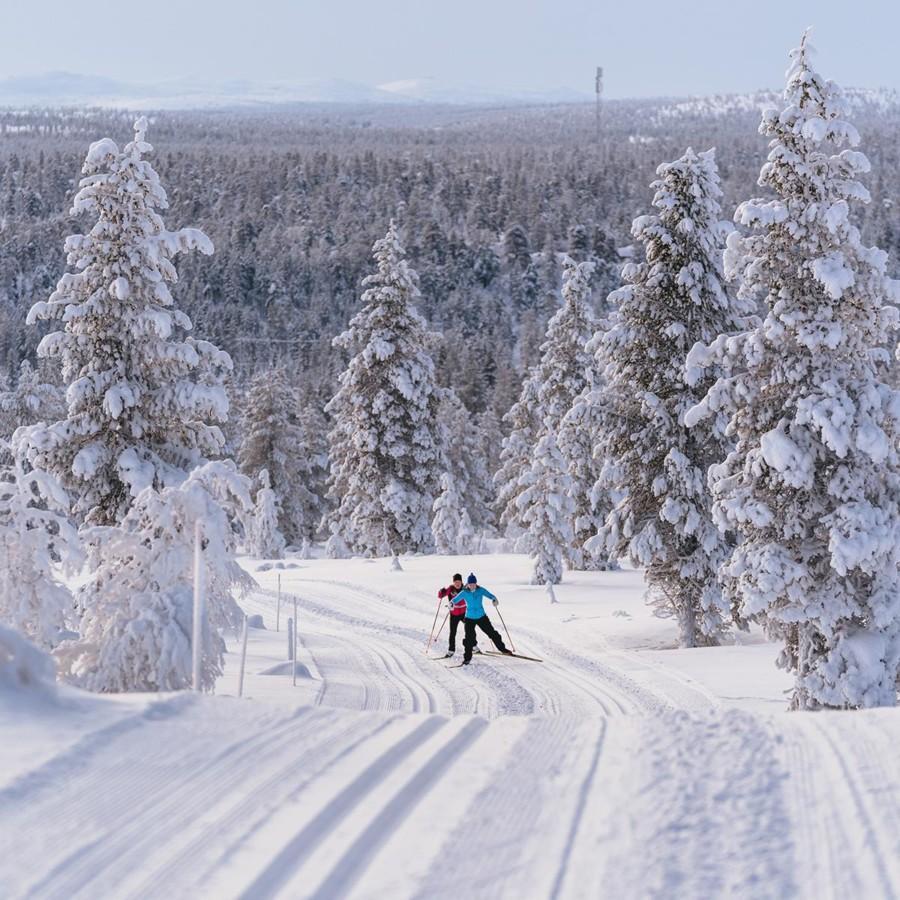 In week 51 and week 8, the following ski tracks will be opened
In week 51, the following tracks will be opened:
Kiilopää – Luulampi – Rumakuru
Saariselkä – Kaunispää – Palo-oja
In week 8, the following tracks will be opened:
Palo-oja – Moitakuru – Luttotupa
Iisakkipää
Lutto – Taajoslaavu – Luulampi
kaikki luontoladut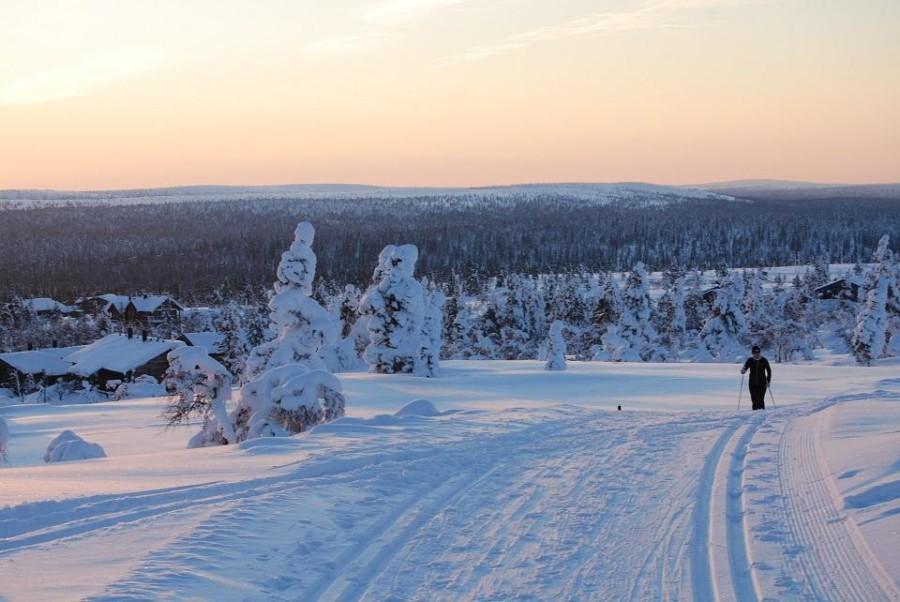 Phased closing of the ski tracks in spring
Due to the unstable operating environment, we reserve the right to make changes to the schedules during the season. In Lapland North, there usually is still enough snow for skiing in early May.