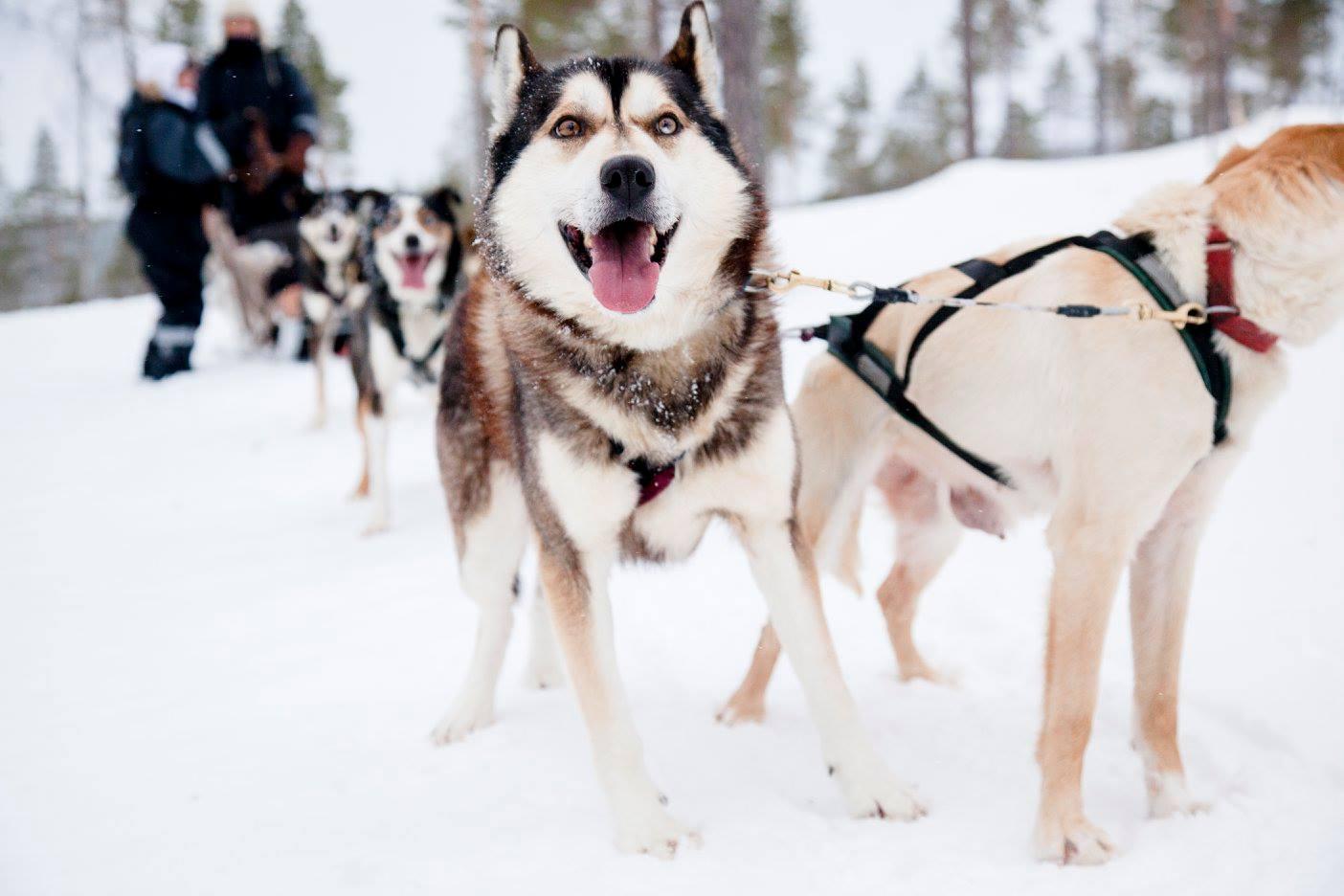 Family owned huskyfarm is located 9 kilometers from Ivalo, tranport is includet from Ivalo center area. If you have car you can drive there, you can have discount -10 € / person. In that case please send us email for the reservation.
You will get thermal clothing and instructions from your guide at the husky farm.
On these safaris you will not find noisy motors. To preserve the natural beauty and silence around, the guides
mushes their own dogsleds instead of snowmobiles.
In every sleigh there is one place for passenger and driver is behind the sleigh. Passenger and driver will
change places half a way so everyne gets a chance to drive. 
During the two hour programme you´ll get to enjoy the beautiful nature of Lapland while mushing or sitting in the sled.
Driving distance will be approx 12 kilometers, depending on weather conditions.
There are hot drinks served with small snack. Your guide will tell you about the dogs and answer any related questions you might have.
Book now
Information
Duration
2 hours
Booking in advance
1 day
Difficulty
Easy
Contact the company
Not exactly what you're looking for? Contact the company for special requests and larger groups!