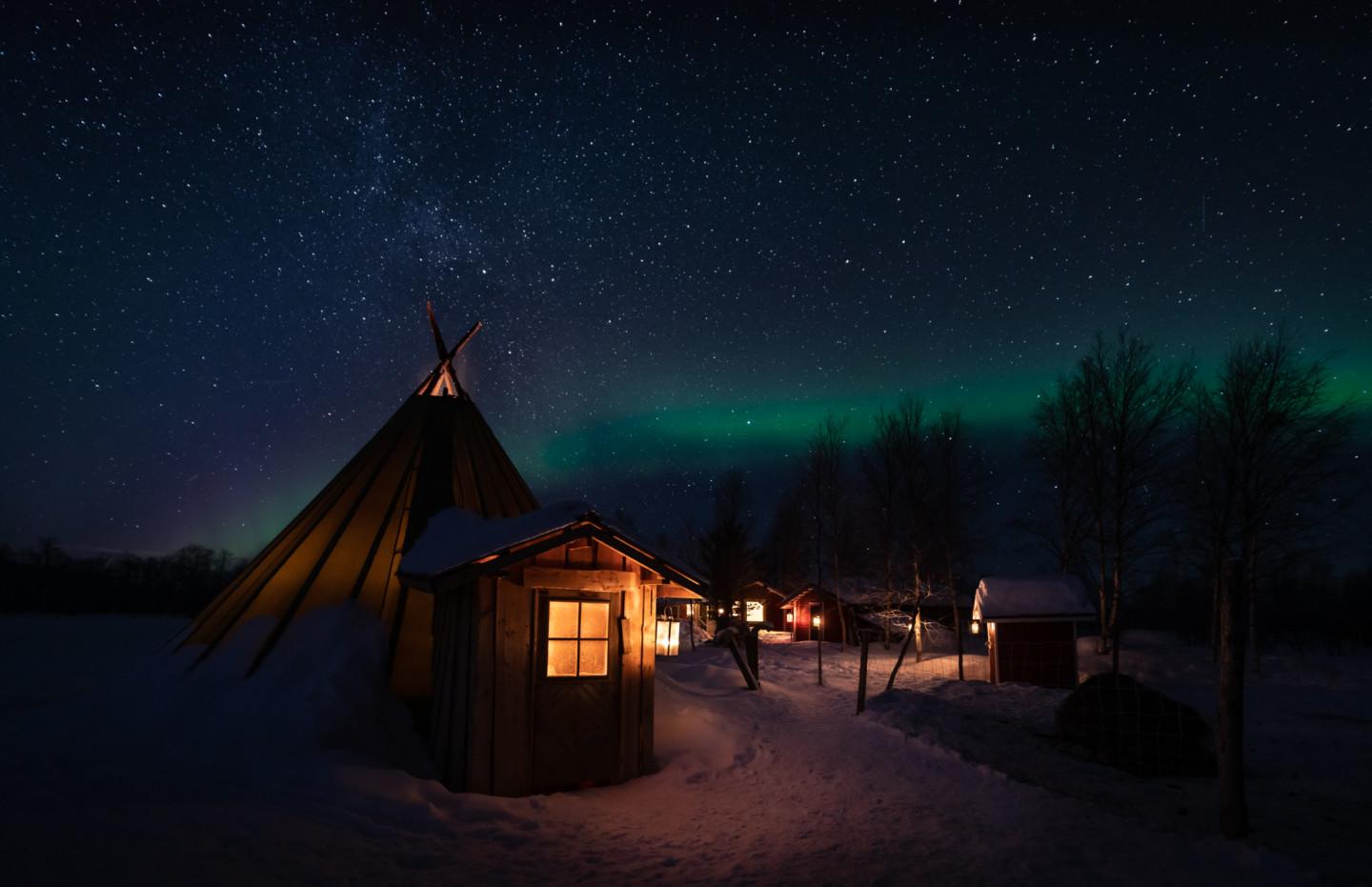 Ivalo Safaris is a family owned company with long experience – Activities with warm heart, far away from the crowds
Our family has been living in the area for generations, Lake Inari and Ivalo River are our specialtys. Ivalo Safaris has only local experienced guides. With us you can feel the authentic moments of Lapland, you can hear stories and ask about local life.
We offer Northern light tours, Ice Fishing and Snowmobile safaris in Ivalo River and Lake Inari. Husky and Reindeer safaris are done by our co-operation partners, they are also small family business like us.
We have a own small private island where Tina and Tapio, owners of the company lives. If you join our tours lunch or dinner will be served in the warm lappish teepee in the island, and we are happy to show and tell you about the life in the island.
In summer and autumn it is possible to visit us in our boat trips.
We offer also accommodation in Ivalo, we have Hillside Rooms- Motel, and cottages with all facilities.
We can offer tailormade overnight safaris in Lake Inari, and other private experiences. Please take contact, we want to make sure you have the best possible experience. Our office is located in the center of Ivalo.
Contact information
Ivalo Safaris
Koppelontie 266B, 99800 Ivalo
+358 40 158 9515
info@ivalosafaris.fi
Contact information
Ivalo Safaris
Koppelontie 266B, 99800 Ivalo
+358 40 158 9515
info@ivalosafaris.fi