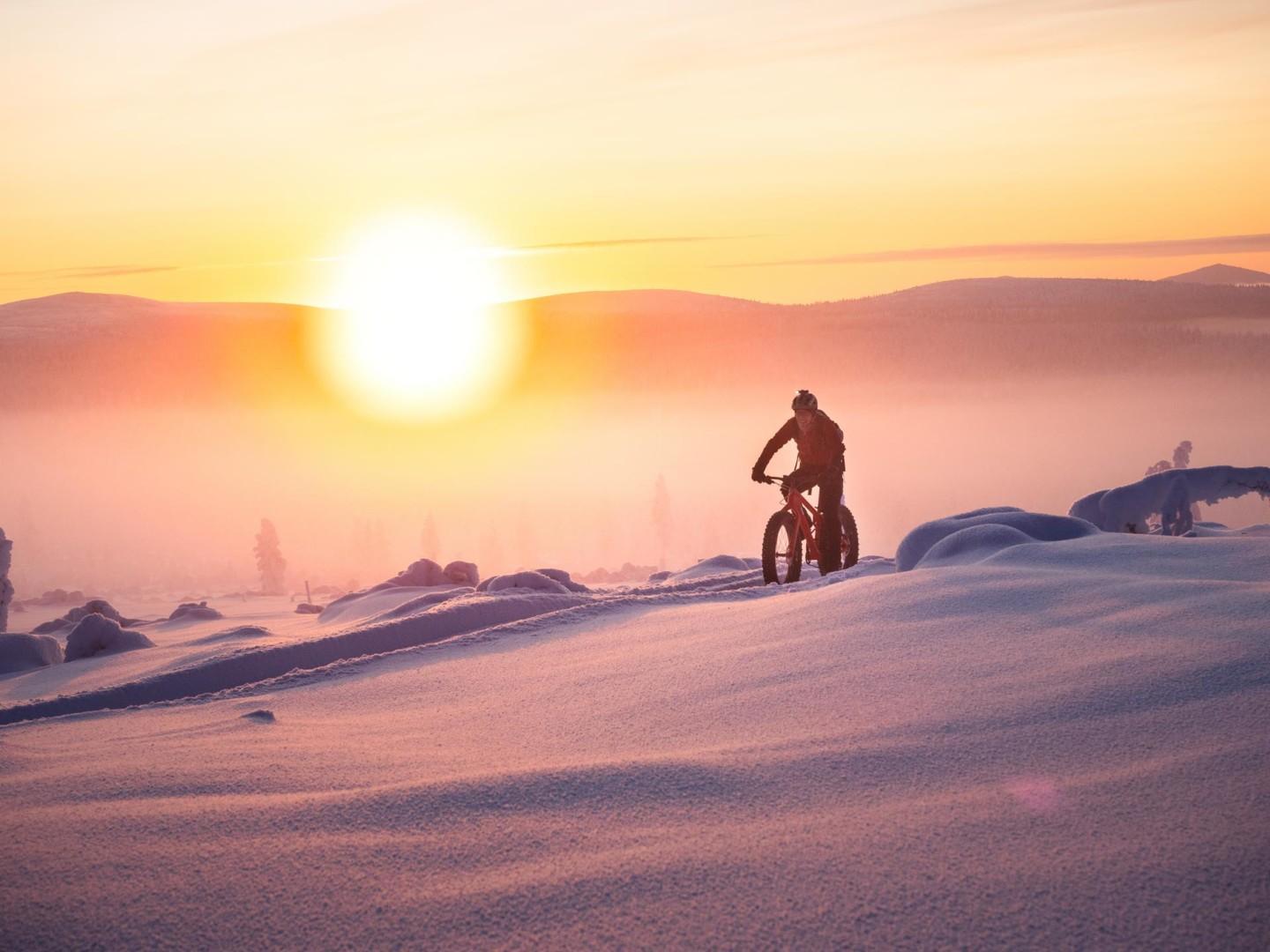 Biking in Urho Kekkonen National Park's mountain bike paradise is a stunning and fun way to enjoy the arctic nature and to escape every day life in summer and winter.
Roll Outdoors base here is in connection with Suomen Latu Kiilopää and the location is a great gateway to these beautiful landscapes. At the rental shop in Kiilopää we rent mountain bikes and organize guided mountain bike tours to the surrounding versatile trail network.
Lapland's beautiful fell scenery and magical old forests offer unforgettable biking experiences regardless of your age or skill level. In one of Finland's finest landscapes Roll Outdoors builds a winter mountain bike trail network for you to enjoy. At the end of the day we recommend a visit to Kiilopää smoke sauna and cold spa where happiness and relaxation is guaranteed!