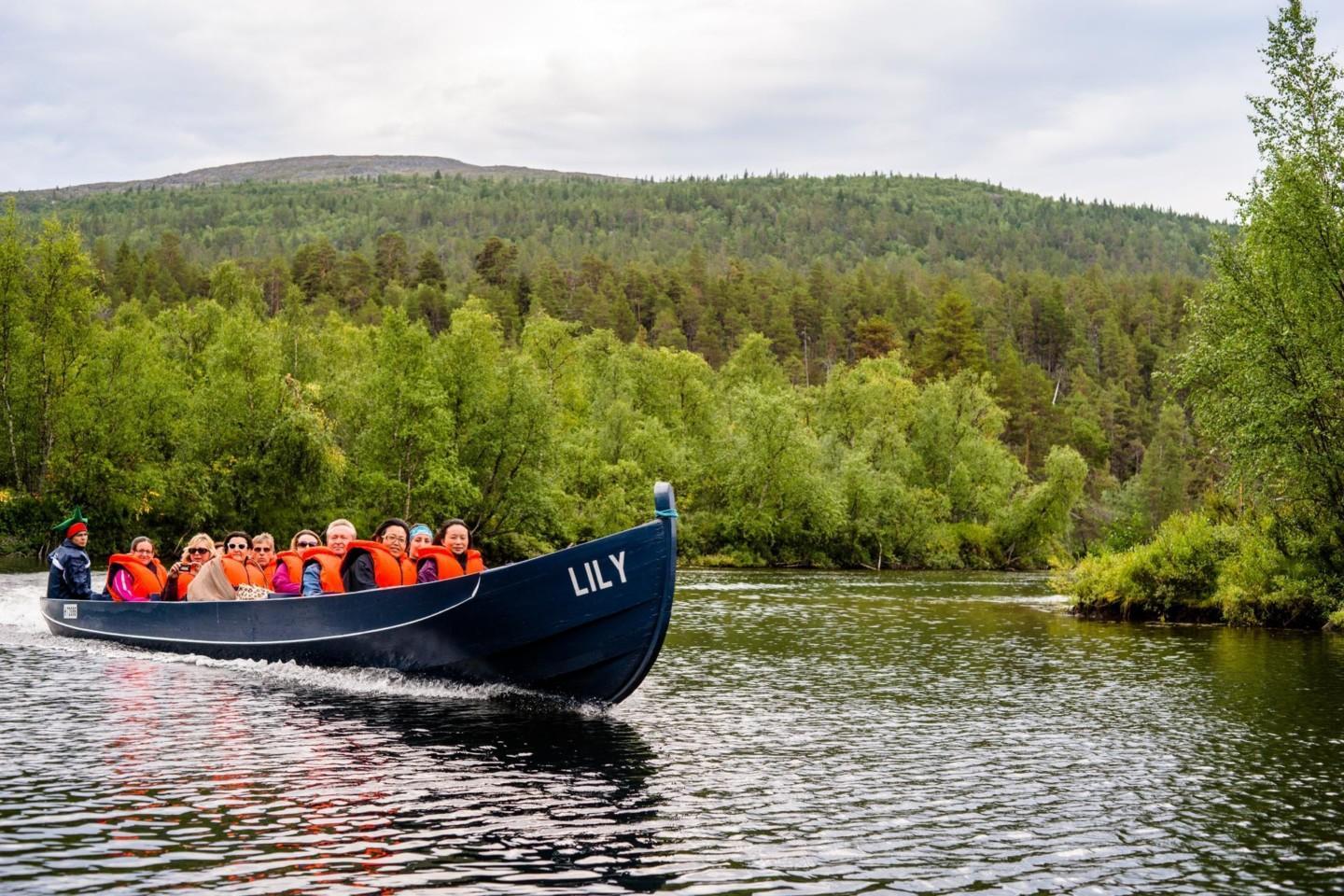 From feltmaking to gold panning
Experience the Europe`s biggest national park-area. Our trips start from Lemmenjoki, that is located right beside of Lemmenjoki National Park. Take a guided boat trip to see enchanting Lemmenjoki river, pure clean waters and nature. Come and visit to Kaija Paltto`s studio Ateljee Huopapirtti, where you see how felt is combined with reindeer – all the ideas are inspired by the nature.
We offer you a chance to experience the Laplands enchantment not only in the depths of wilderness but also in the midst of gold-washing.
Lemmenjoki National Park is located in Lapland, in northern parts of Finland. Beautiful and harsh landscape, great fells, reindeers and midnight sun is distinctive for Lapland. The Laplands enchantment has charmed many wanderers and leaved indelible effect to them.
Jokiveneretki Ravdas putouksille: