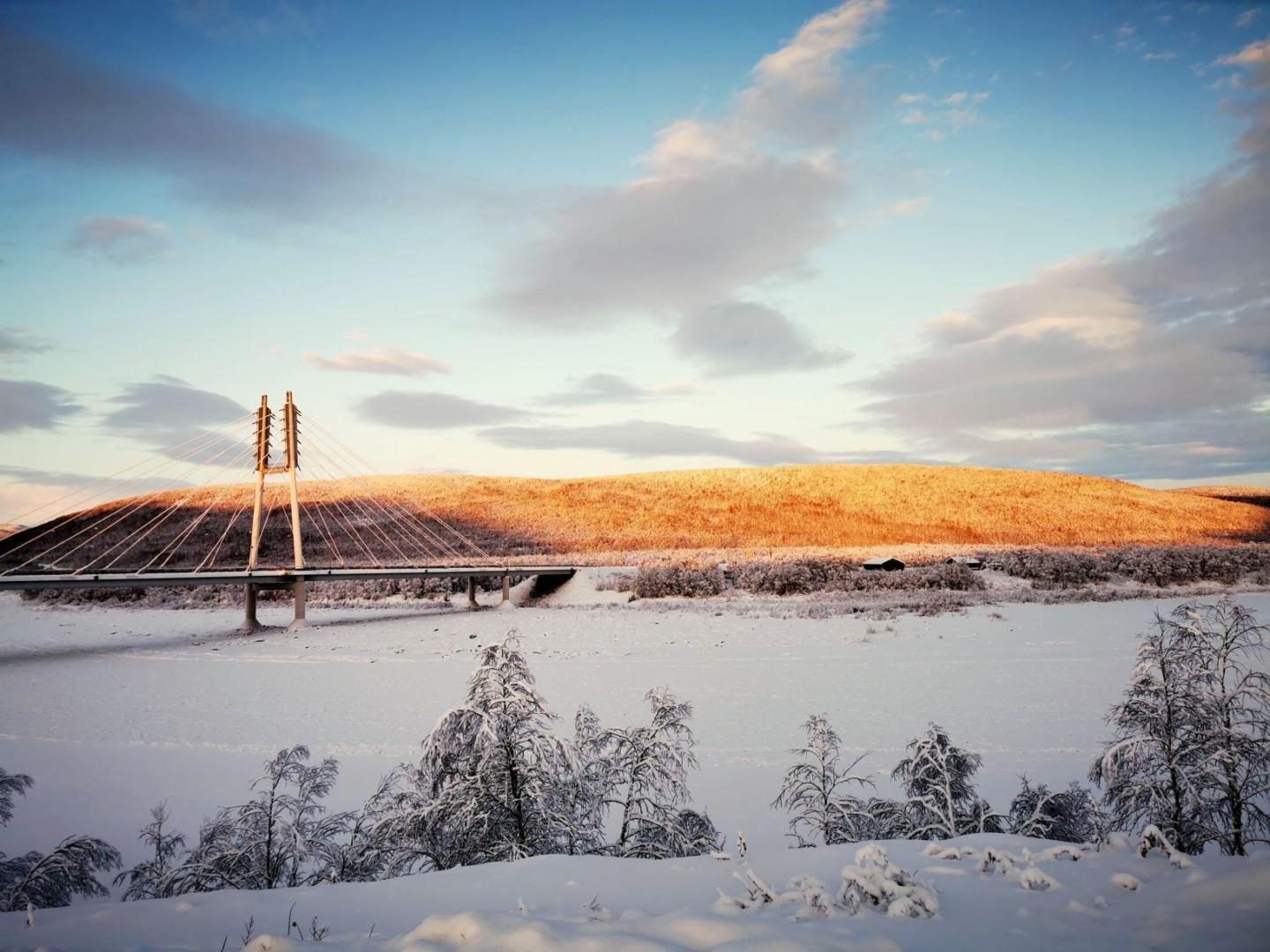 Hotel Utsjoki is located in the heart of the town of Utsjoki, between the Utsjoki River and the mighty Teno River. The famous Ailigas fell can be seen right behind the hotel. Hotel Utsjoki was first built in 1959, just one year after the first road to the area. Before the road was built, the village had been accessible only by boat. As the first hotel in the area, Hotel Utsjoki gained legendary status and became the beating heart of the area. Renovated and relaunched, Hotel Utsjoki welcomes you to embrace it as your base camp to the Arctic.
Hotel Utsjoki offers 22 cosy, recently renovated rooms with a bathroom, as well as 5 fully equipped fishermen's cabins with kitchen and 4 beds in each. The hotel features a permanent exhibition of famous Finnish photographer and ethnographer Samuli Paulaharju, as well as Sámi artefacts and clothing. Upcoming temporary exhibitions and concerts can be seen on our website. We accommodate events in our three conference halls. Our traditional sauna is located on the bank of the Utsjoki river. Breakfast, lunch and à la carte dinner are served in the 100-seat restaurant, which has a beautiful view of the surrounding nature. Dining and meal preparation can also be arranged around an open fire in our traditional style kota.
Come and enjoy the best  activities of the northernmost Lapland and North Norway. Visit a reindeer farm, participate a  king crab safari on Arctic Ocean or husky, snow mobile or ice fishing safaris. Salmon fishing and Northern Lights are also wonderful experiences!