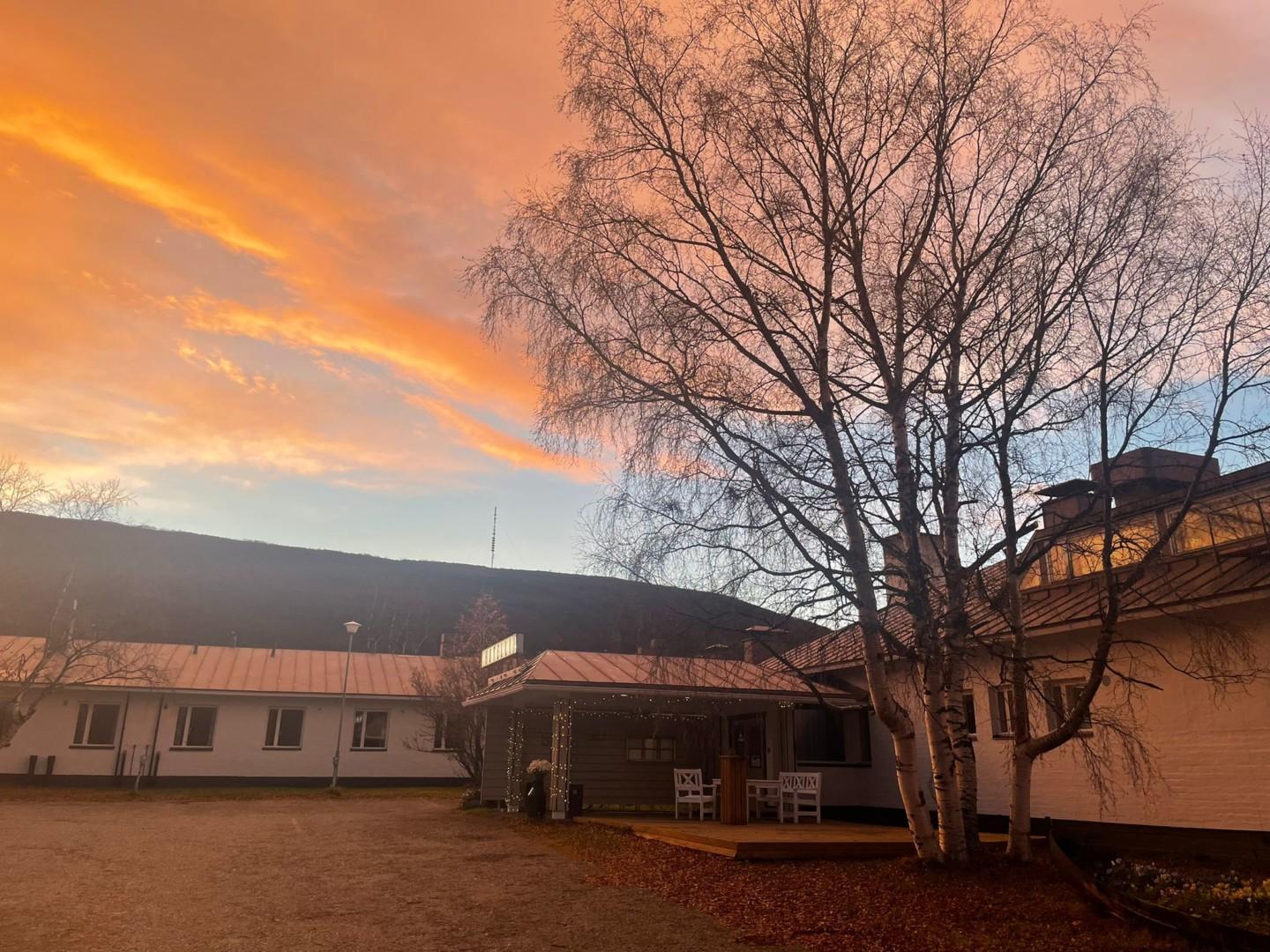 LEGENDARY UTSJOKI TOURIST HOTEL
Hotel Utsjoki is located in the center of Utsjoki, next to the Ailigas fell.
Hotel Utsjoki was built in 1959, just one year after the road to Utsjoki.
Before the road was built, the village was accessible only by boat, by foot or by reindeer sledge.
As the first hotel in the area,
Hotel Utsjoki gained legendary status and became the beating heart of the area.
In the 1980's, the Utsjoki Tourist Hotel offered year-round accommodation,
popular dance nights and other program services in addition to fishing.
The colorful history of the hotel has been written by several different owners,
including foreign owners and touristsfrom all over Finland.
The hotel was closed 2 years before the current owner bought it
In May 2018, Antti Peltoniemi, an entrepreneur from Seinäjoki,
bought the hotel.
What made him interested in the hotel?
Fifteen years earlier Antti Peltoniemi had bought land in Utsjoki and built a log villa here.
During these years, Peltoniemi had become acquainted with the Utsjoki,
the surrounding region, it's inhabitants and nature.
By the new owner, Hotel Utsjoki has been renovated
and reopened again in the summer of 2019.
In the summer of 2020, Hotel Utsjoki has opened a new Alissande log igloo
about 6 km away from the hotel.
Development continues both in the hotel and around Alissande.
Welcome to our legendary hotel!