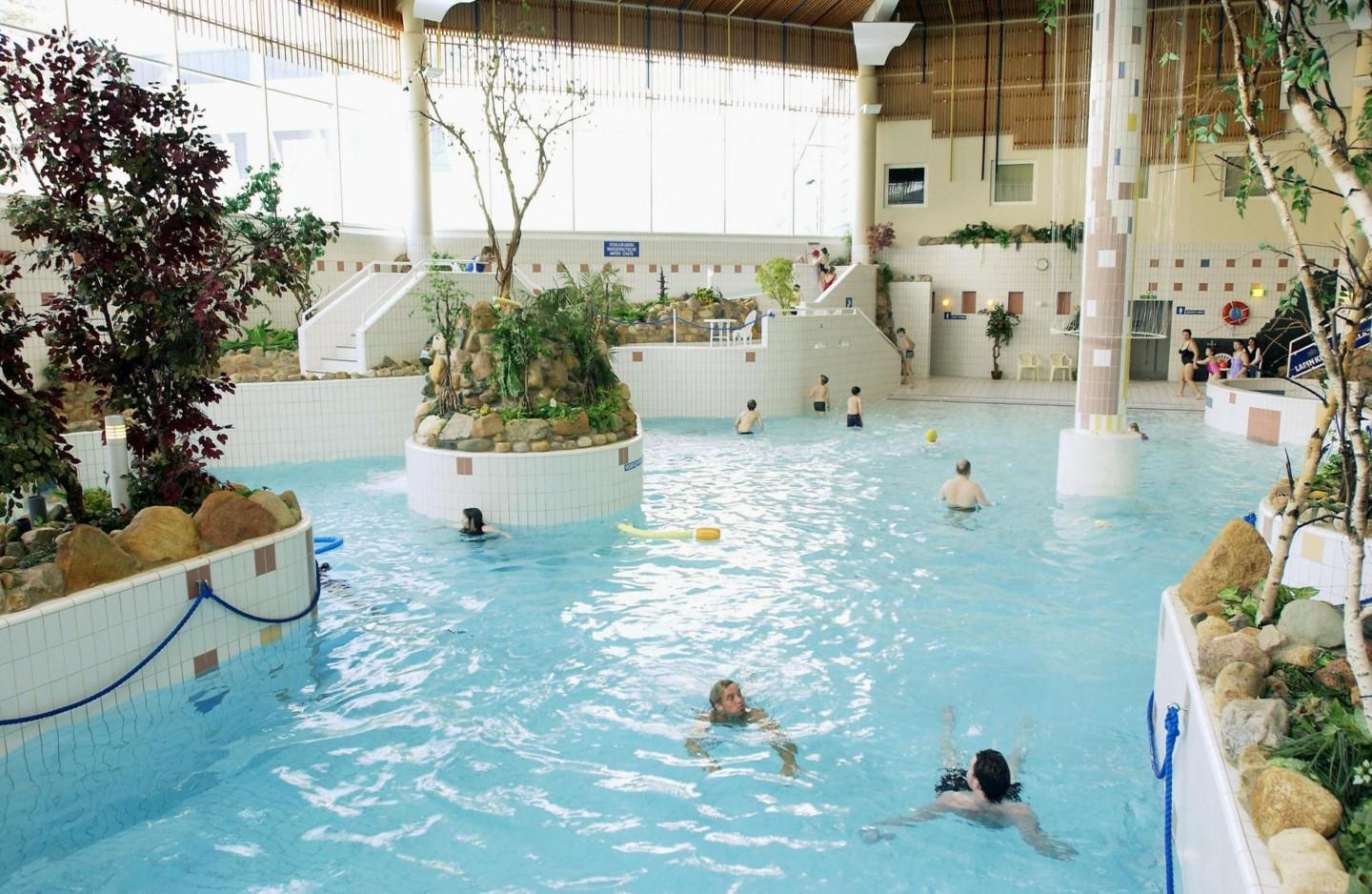 Holiday Club Saariselkä is the northernmost Spa hotel in Europe with 139 hotel rooms, a tropical spa, Harmony spa wellness department, 2 restaurants and a karaoke bar. All the services and activities can be found easily.
Spa
You can enjoy a dip in the Jacuzzi, feel the refreshing effects of the massage jets and experience the glorious warmth of the traditional Finnish sauna. The spa is open daily from 12.00 p.m. noon to 8.30 p.m.
Treatments and Wellness
Holiday Club Saariselkä offers massages and pampering treatments. Please contact the reception to make a reservation. Wellness products are sold at the Harmony Spa shop.
The Restaurant Rakka
Restaurant Rakka is situated right in the center of Saariselkä village and however the atmosphere is very warm and calm. The á la carte menu includes delicious Lappland cuisine and also international flavors.
The Restaurant Revontuli
An ample breakfast buffet is served in Restaurant Revontuli. During the high season, restaurant Revontuli serves also a delicious dinner buffet. At the lobby bar it is possible to relax by the
Holiday Club Holiday Houses
The Lappish style Holiday Houses in the center of Saariselkä village offer cozy holiday accommodation for both small and big groups. The Holiday Houses are perfect for relaxing and enjoying the surrounding nature. Towels and sheets are included in the price.
Contact information
Holiday Club Saariselkä
Saariseläntie 7, 99830 Saariselkä
+358 (0)306 866 000
hotellimyynti.saariselka@holidayclub.fi
Contact information
Holiday Club Saariselkä
Saariseläntie 7, 99830 Saariselkä
+358 (0)306 866 000
hotellimyynti.saariselka@holidayclub.fi