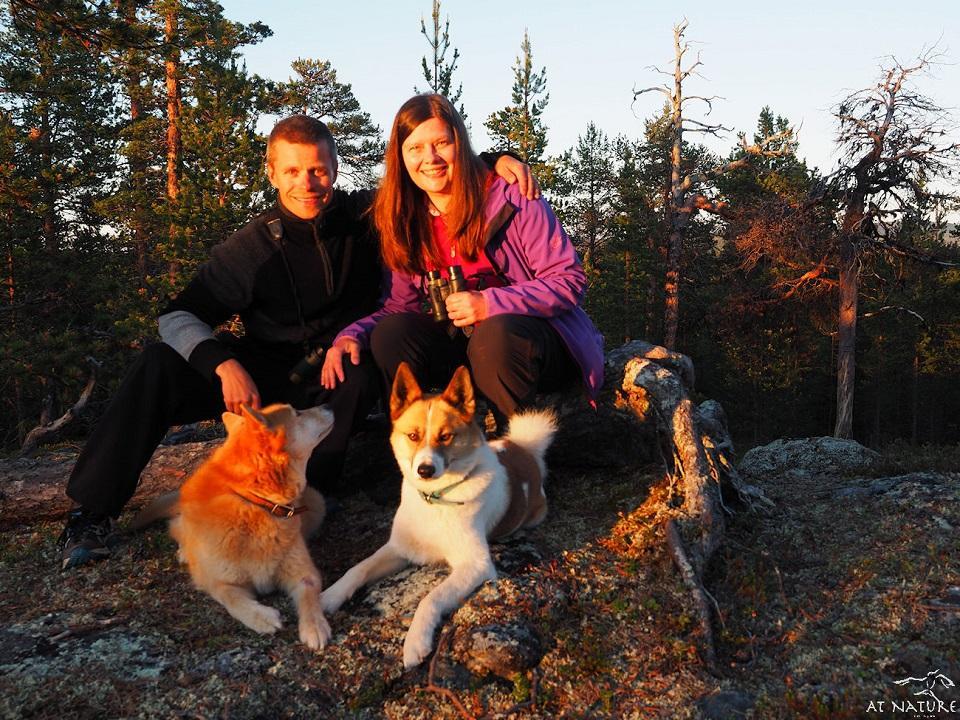 AT NATURE is a responsible family-run business offering accommodation and outdoor activities into nature with local biologists in Inari. AT NATURE was founded for our passion for arctic nature. In our opinion nature activities can make us happier and healthier in today's busy world. We offer outdoor activities to small (1-6) or private groups which is ideal also for families.
LOCATION
The office of AT NATURE (=our home) is in the edge of the Muotkatunturi wilderness area, Lemmenjoki National Park and an ancient taiga forest. It is our pleasure to introduce you our nature paradise where we relax and enjoy the arctic nature every day.
ACTIVITIES
With us, you enjoy and learn about arctic plants and wildlife, local super food, authentic Finnish traditions still practiced today, silence and tranquility around us. We guide both in Finnish and in English however private activities can also be in German. We offer outdoor activities all year round, e.g. traditional winter net fishing, snowshoe stroll and nature walks in an old forest.
ACCOMMODATION
We offer accommodation in our log sauna cabin LapinTintti. Our sauna has a traditional wood-burning stove, water-saving shower and faucets and a composting toilet. The living room has a fireplace and a small kitchenette (electric kettle, coffeemaker, double cooking plates and refrigerator). There are two beds in a small loft area and a sofa bed in the living room. Large windows are to the north-west / north which is ideal for admiring nightless nights or the northern lights during your stay.
On request, we tailor multi-day packages.