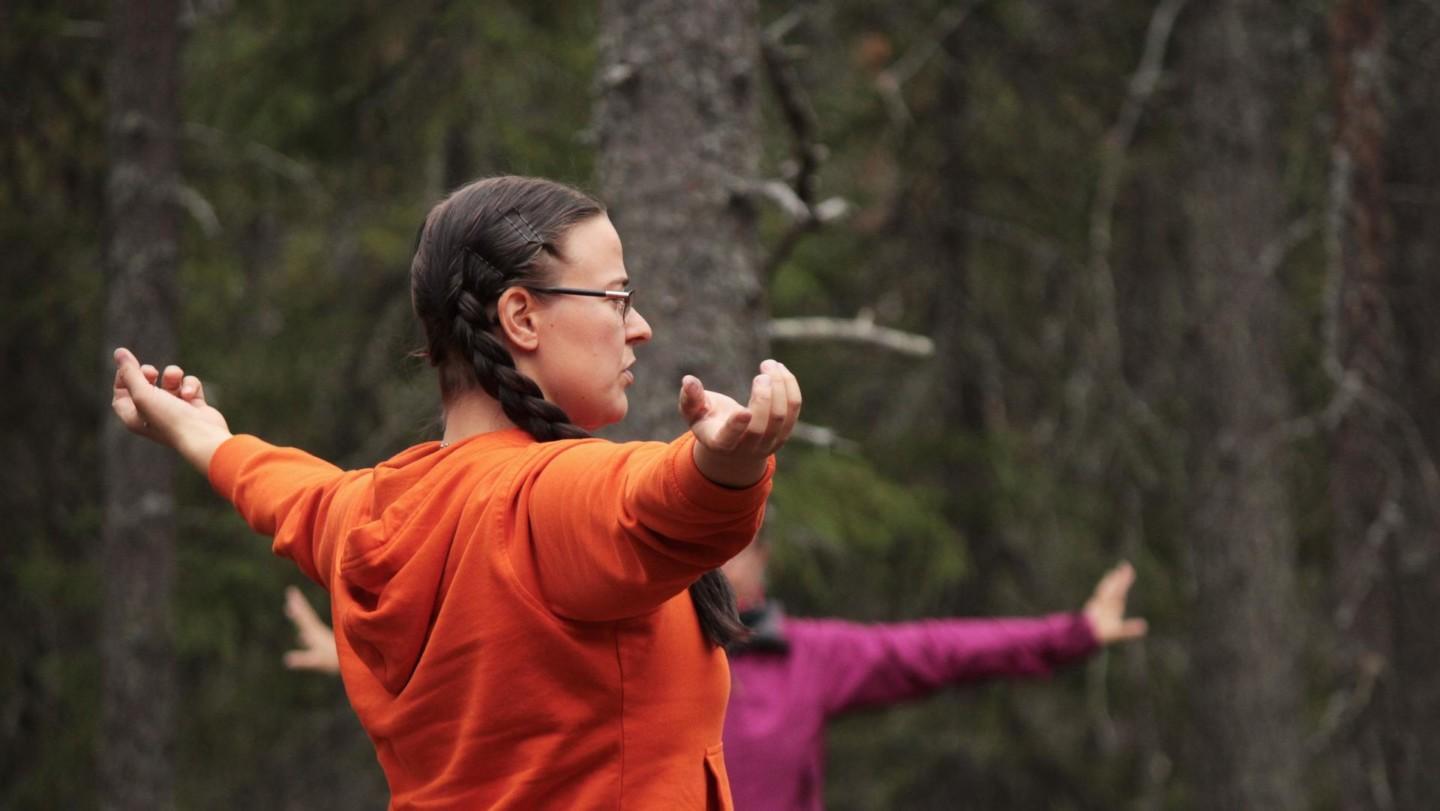 Forest yoga is fun, relaxing and refreshing experience. We are connecting our breathe to the movement and finding balance to our body. Forest gives unique surrounding to our practice and every time is different than before. 
Practice is made mostly in standing position, but we are going to lean on the trees and maybe even sit on the ground. So do not dress on your best outfit for this experience! You can bring a blanket to make you warm and something to sit on (a mat or seat pad). This tour is cancelled during heavy rain, but gentle rain does not stop us for doing yoga!
Please notice! During winter time, we have a lot of snow and it can give some extra challenge to our forest yoga class. Please dress up with warm clothes and winter boots suitable for moving around in snow! Tour is cancelled, when having extreme temperatures (below -25 degrees Celsius).
Know before you go
Please notice, that we do this practice in the forest and we are leaning to trees and sitting on the ground during this class. Close contact to nature might leave marks on your clothes! Put on clothes suitable for weather conditions!
Yoga instructor is Minna Kataja, Arctic Sky (RYT 200 astanga, hatha, yin). Teaching in English, Finnish or bilingual.
Attendants are not insured by organizer. Participation on own risk. 
What do I need to bring?
Dress up with comfortable clothes that can get dirty. You can bring a sitting pad, blanket and water bottle (warm juice for cold weather) with you, but they are optional. 
Book now
Information
Duration
1 hour and 15 minutes
Booking in advance
1 day
Difficulty
Easy
Contact the company
Not exactly what you're looking for? Contact the company for special requests and larger groups!