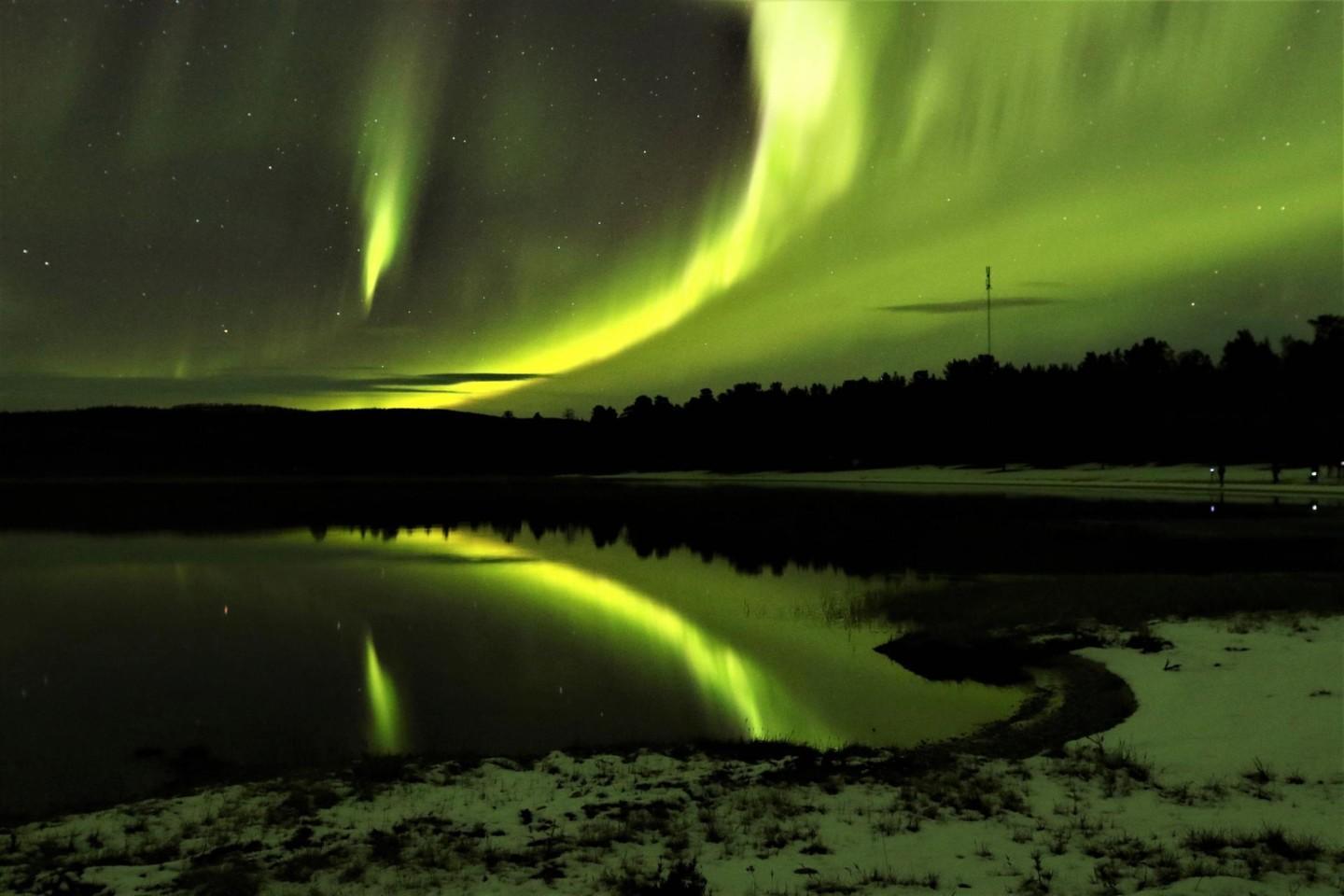 When the evenings darken our fishing boat will take you on a cruise on the mythical Lake Inari. If the sky stays clear you will have the best possibilities in experiencing the Auroras in a unique place where there is no light pollution and a clear view of the sky. Even the stars feel closer when there is only the wilderness lake surrounding you.
Additional info: Available until 20 Oct 
Know before you go
Bookings are confirmed after Visit Inari has received the payment. 
Children' policy (4-11 years old): -30% for all activities. 
Visit Inari reserves the right to interrupt a safari if a participant is seen as a potential danger to him/herself or to other participants. 
If the program requires special arrangements (e.g. additional transport), the extra cost will not be covered by Visit Inari 
Please note that the Northern Lights are natural phenomena and cannot be guaranteed. If they are not visible during our aurora tour we will unfortunately not offer a refund.
The providers reserve the right to change the program due to safety, weather conditions etc. without prior note. 
The estimated duration of tours are standard times and can vary according to road, weather or travel conditions or other unforeseen circumstances. The company cannot be made responsible for losses that a passenger may face due to delay of tour. 
Information
Duration
2 hours
Booking in advance
4 hours
Difficulty
Easy
Contact the company
Not exactly what you're looking for? Contact the company for special requests and larger groups!