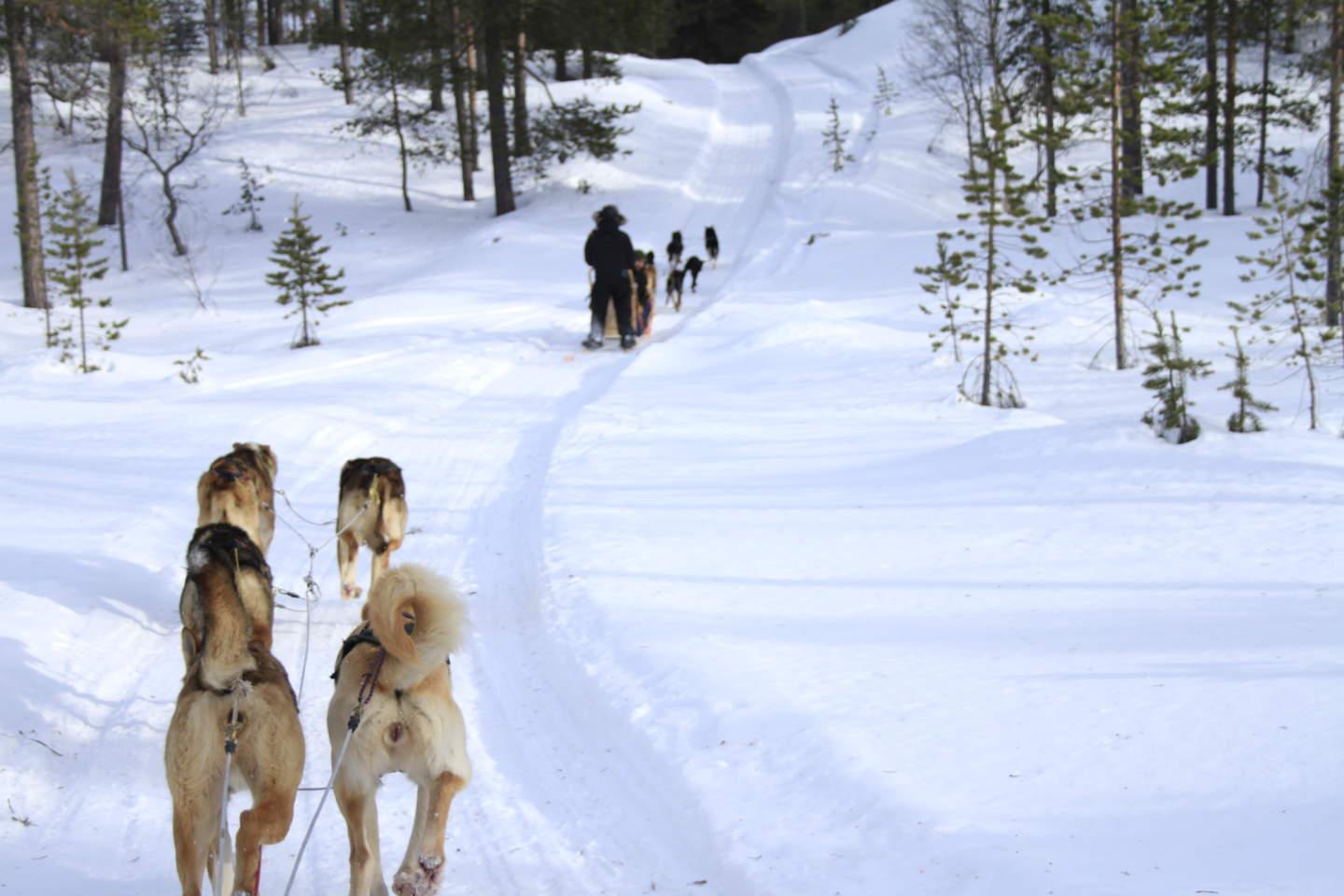 Family owned huskyfarm is located about 9 km from Ivalo. Transport is includet from Ivalo center area.
If you have a car and you can drive to the farm, you can have discount -10 € / person. Please send booking request by email in that case.
You will get thermal clothing and instructions from your guide when you arrive to the husky farm.
On these safaris you will not find noisy motors. To preserve the natural beauty and silence around, the guides mushes their own dogsleds instead of snowmobiles.

The safaris are arranged so that there are maximum of two adults per sled (exeptions can be made with children), one driving and one as the "passenger". Halfway you get to swap positions.  
During the four hour programme you´ll get to enjoy the beautiful nature of Lapland while mushing or sitting in the sled. You will drive up to a hill with beautifull wiews, there you will find a traditional wooden teepee where you will enjoy lunch and hot drinks.
Your guide will tell you about the dogs and answer any related questions you might have.  

Know before you go
Please advise if you have any specific dietary requirements at time of booking. Vegetarian option is available by request. 
What do I need to bring?
Please wear warm socks and warm comfortable clothing.
Book now
Information
Duration
4 hours
Booking in advance
12 hours
Difficulty
Easy
Contact the company
Not exactly what you're looking for? Contact the company for special requests and larger groups!