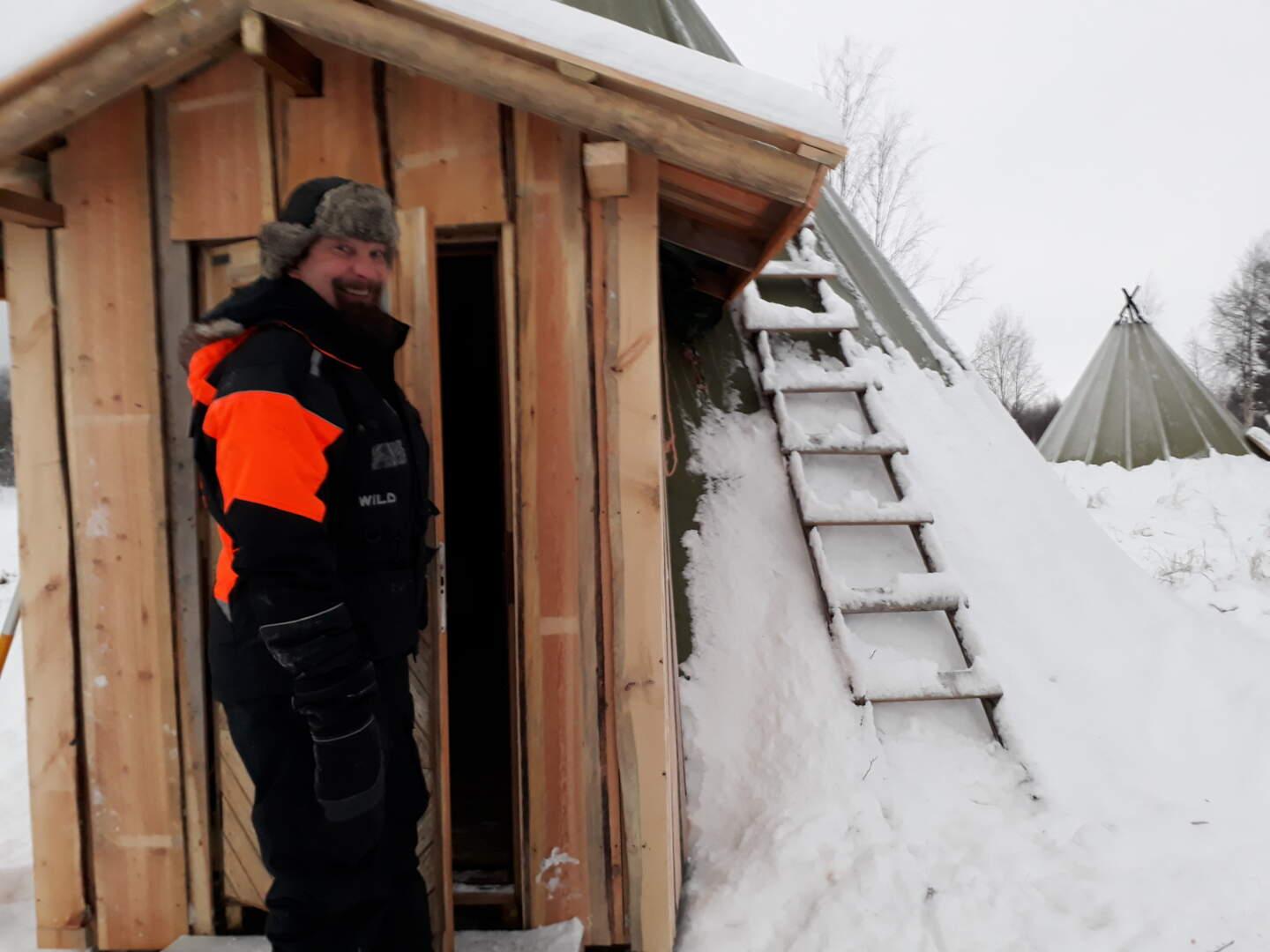 Tina and Tapio, owners of this small family company are living in a small Island. Island is located in a beautifull area, where Ivalo River is expanding to Lake Inari.
You will get thermal clothing at our office in the center of Ivalo, and we will drive by minibuss to Koppelo village, driving distance is about 12 kilometers.
You will travel in a sleigh pulled by snowmobile to the island. There is a lappish teepee with open fire, you will have change to relax and enjoy the silence.
Local guide is happy to tell you about life in the island and in lapland. You will be provided with a traditional Lappish barbecue with warm berryjuice.
You will have possibility to meet our friendly reindeers and feed them.
Book now
Information
Duration
2 hours
Booking in advance
3 hours
Difficulty
Easy
Contact the company
Not exactly what you're looking for? Contact the company for special requests and larger groups!