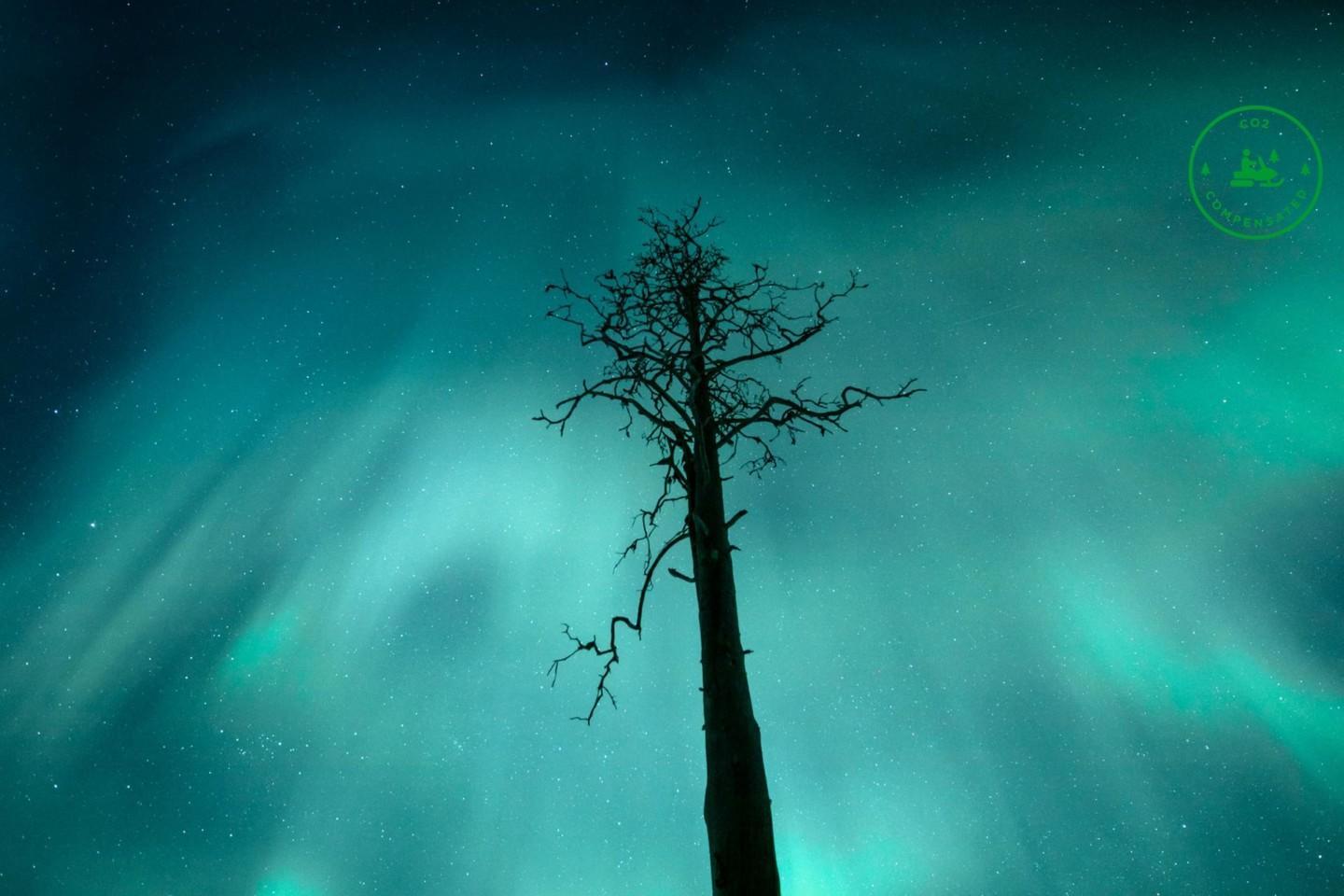 Reach amazing Northern Lights viewing spots on your way to a wilderness cabin
During this leisurely safari, you can just sit back and ride while enjoying the view! Your guide will take you to the fell district to witness beautiful scenery with an open view of the northern sky. The journey takes you towards a beautiful wilderness location where you can enjoy warm berry juice while admiring the surrounding nature. If you are lucky, the sky will be clear and the moon, stars, and even the Northern Lights may appear!
Know before you go
Please notice that the pick-up time for the safari is different from start time and depends on your accommodation. We kindly ask you to check carefully the correct pick-up time from your ticket.   
On this safari the guide will drive the snowmobile and pull the sleigh. Passengers on the sleigh can enjoy the ride and look for the Northern Lights in the sky. 
See also General information for additional info.
Book now
Information
Duration
3 hours
Booking in advance
1 day
Difficulty
Easy
Contact the company
Not exactly what you're looking for? Contact the company for special requests and larger groups!