This is the second part of my blog about our autumn hike to UKK National Park. Missed Part 1 of my hiking blog? You can check it out here to find out about our journey from Kiilopää to Luirojärvi!
September 12th, 2023
Luirojärvi – Rautulampi, 27 km
This might very well be our last trip together. After our two last days together, I am very sure that my feet have grown a bit after pregnancy. It is not your fault, but I don´t think my feet can co-operate with you much longer, or at least that is how it feels like in my toes that are actually turning a bit blue...
Gentle rain had already started to fall during small hours, as our tent was covered in raindrops and the ground around our tent was wet when we woke up. We had boiled water to our thermos last night, so I just mixed hot water with some instant oatmeal. It was nice to listen to the rain while enjoying breakfast, nice and warm in my sleeping bag.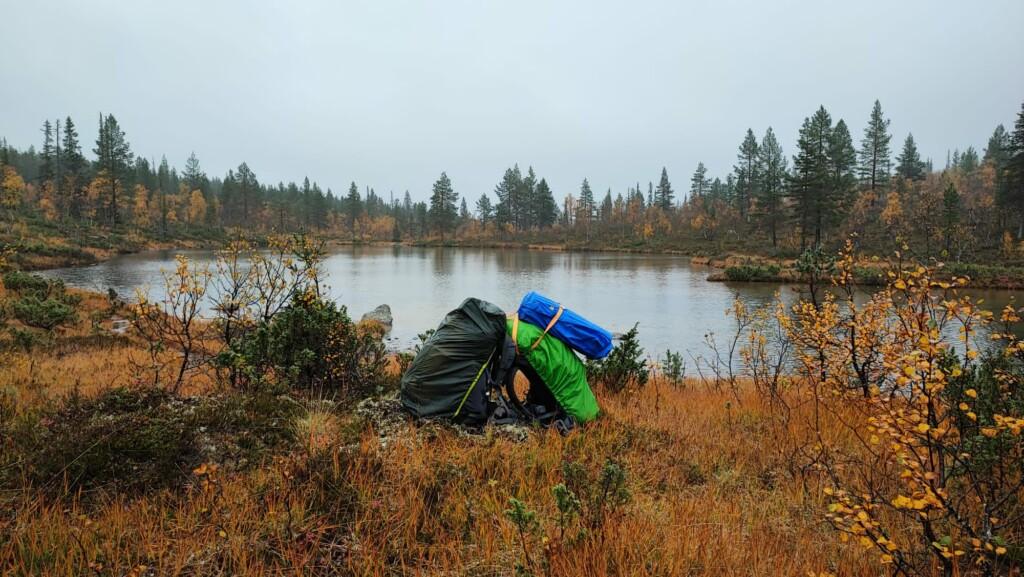 Weather forecast looked like it was going to rain, rain, rain all day long, so we packed carefully our things in waterproof bags, to make sure having dry clothes and a dry sleeping bag for the coming night. We put on our shell jackets and pants, lifted our rucksacks on our backs so we looked like gigantic turtles with the rain covers, and started our walk towards northwest and Lankojärvi lake.
The path travelled first on the west side of Luirojärvi Lake and then meandered by Palovanganjoki river. The rain increased during the day, and at some point I felt like someone was pouring water on me from a bucket. My shoes were wet, my pants were wet, my shirt was wet, my backpack was wet. We only had a few short breaks, as we quickly got cold with our wet feet and clothes.
Because of the heavy rain, a few places where we had to cross two small rivers were flooding more than usual. Luckily my friend had trekking poles with him, so we managed to cross without falling in the water and rocks. In most of Finnish National Parks you often have to cross shallow rivers during your hike, so some type of slippers to wear for crossings are a must-have.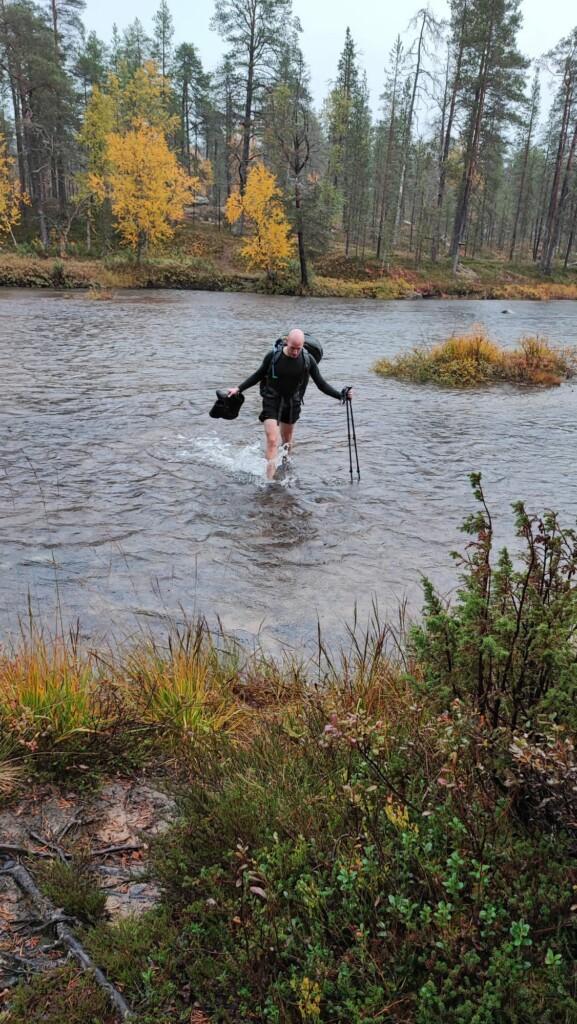 We reached Lankojärvi a few hours before dark, and as it seemed that quite many other trekkers as well were heading to the same wilderness hut to have their gear dried, we decided to continue west to Rautulampi hut. This was the third time we made a similar mistake during the same trip, imagining ourselves as some sort of supermen. Only a few hours before getting dark and with tired feet and minds, deciding to go even further about 6-8 kilometres in pouring rain and with wet gear and with no compass – not a good idea.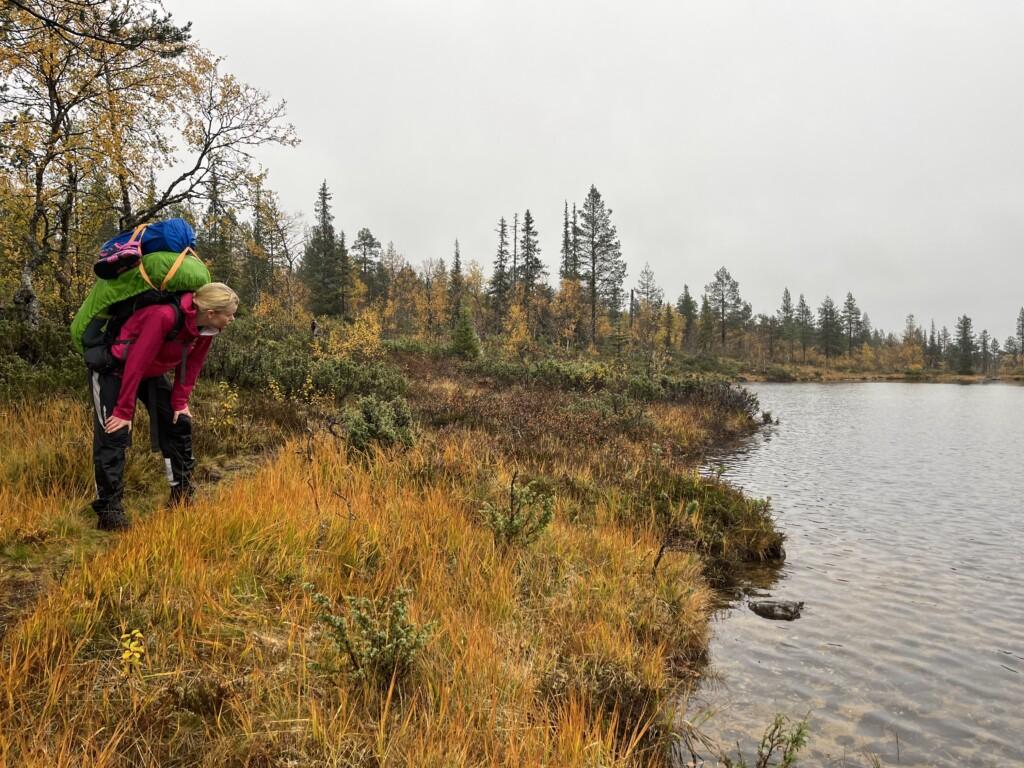 At some point I started to panic a bit, as the paths in reality differed from the ones on the map and I was afraid that we were heading too much north. We finally reached Rautulampi hut as it was already turning dark. If we had got lost on our way even a bit, we would have had only our tent as shelter and no possibility to make a fire to get warm. Luckily there was only a few people at Rautulampi so there was plenty of space to have our gear dried in a nice and warm hut!
For dinner, we cooked again some local delicacies, as we had Finnish oat grains with game meat and dried vegetables. (When I was younger, I was okay for eating only oatmeal for several days on hikes, but nowadays I enjoy good cuisine when outdoors! I usually prepare and dry meals for hikes before the trip, and look for ideas from the outdoors food blog Viimeistä murua myöten.)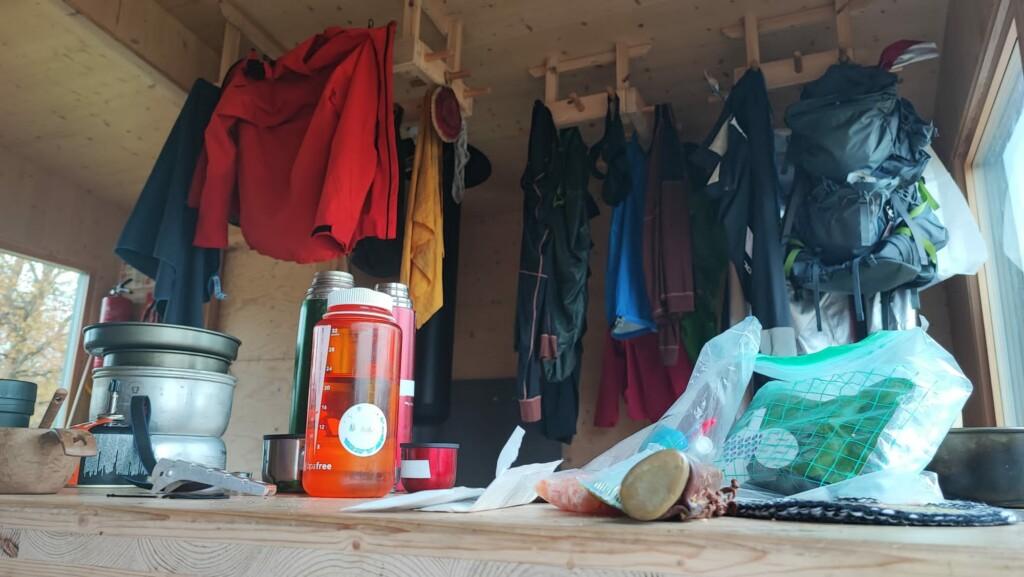 September 13th, 2023
Rautulampi-Kiilopää, 12 km
After this hike, I will invest in a new and bigger pair of new hiking shoes. You have been such a good friend for the past 10 years and probably would have been for another ten, but life changed for good after having children and so did the size of my feet.
After a good night sleep in Rautulampi hut, we enjoyed the view from the window as we prepared breakfast and chatted with other trekkers and packed our dry gear from the rack. We cleaned the hut and made sure there was enough small firewood for next visitors.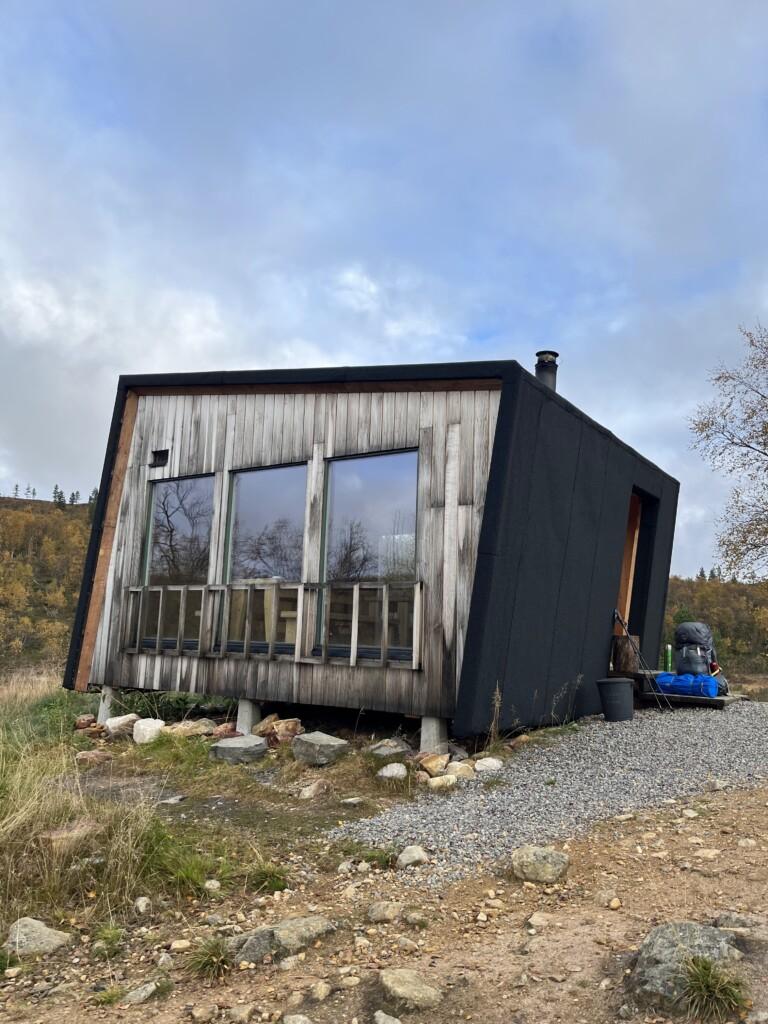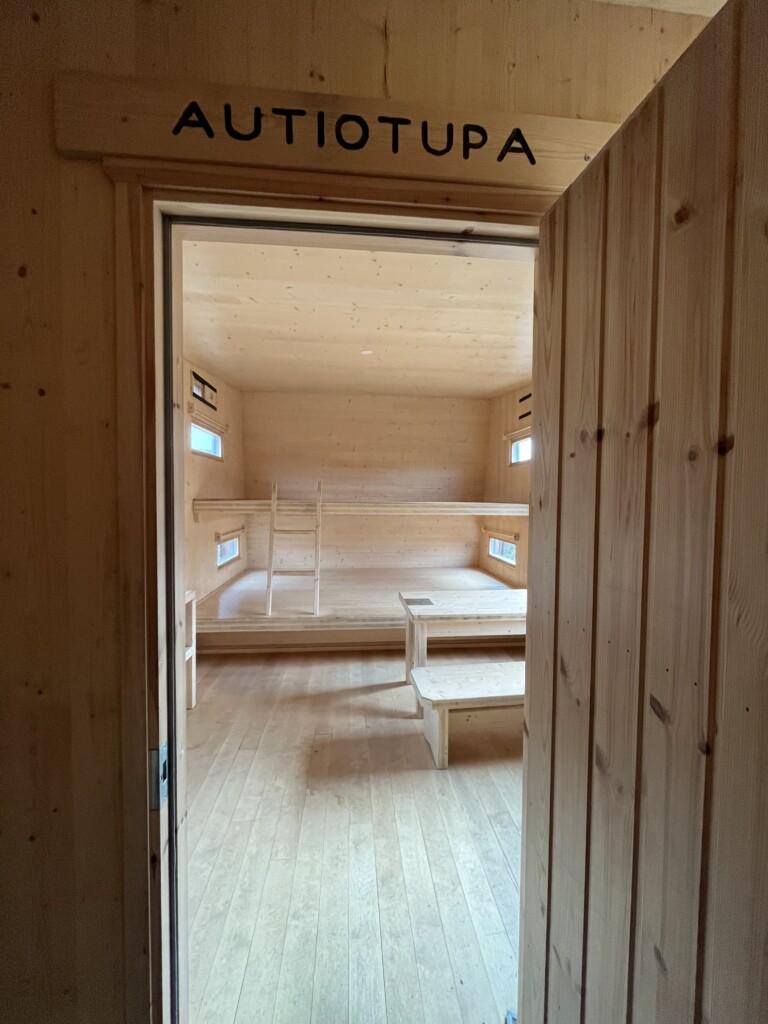 This was the last day of our hike and there was only 12 km left back to Kiilopää, so we decided to take the trail with more panoramic view on top of Rautupää and Niilanpää fells. Both of our feet were already so sore after about 70 km of walking during the past days that we had to have several breaks. When we finally reached Kiilopää, we were ready for modern world luxuries and drove straight to Saariselkä to buy some fresh food from the local shop and to the spa Holiday Club to enjoy a nice shower, sauna and just relaxing in a hot tub.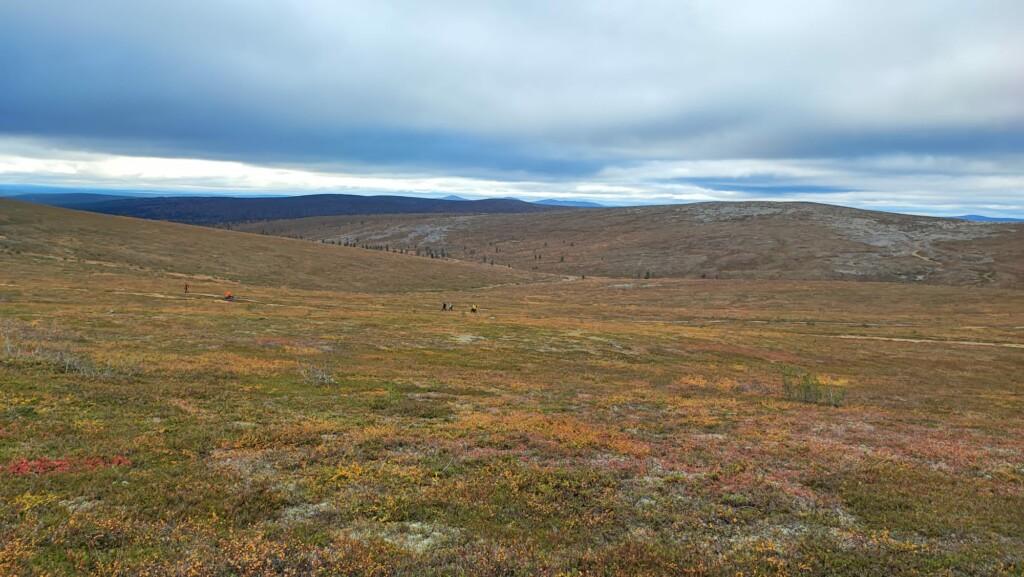 With more gratitude than words can express,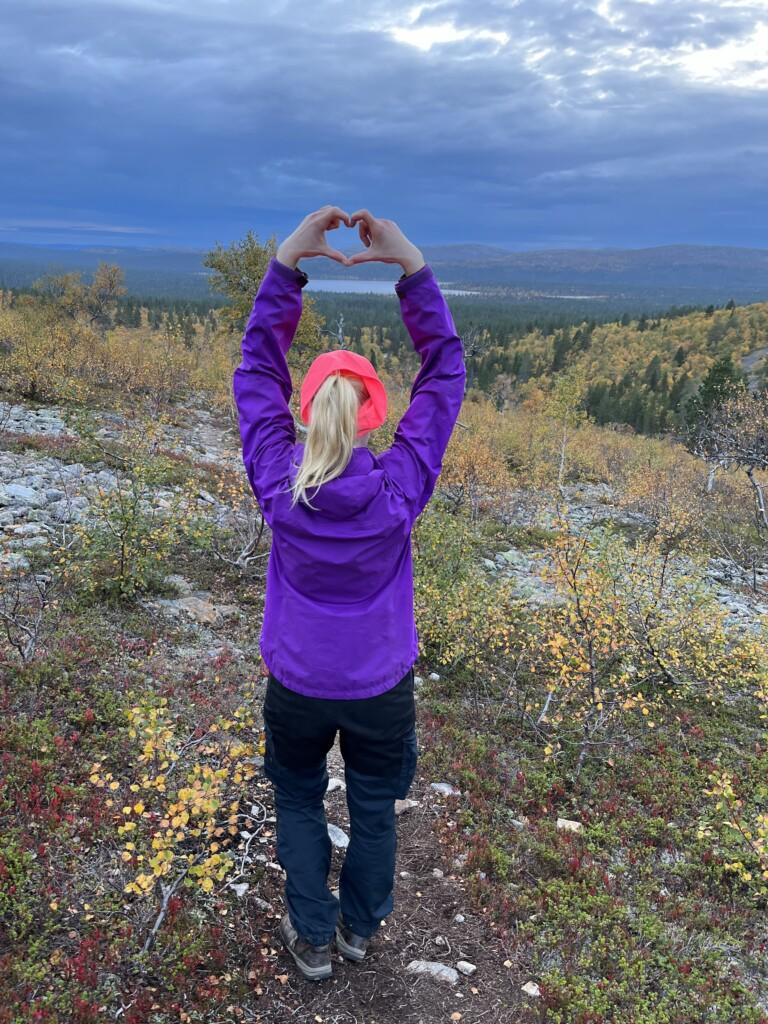 This blog was written by Petra Suontausta, living in Utsjoki and studying tourism in Sámi Educational Institute, Inari.