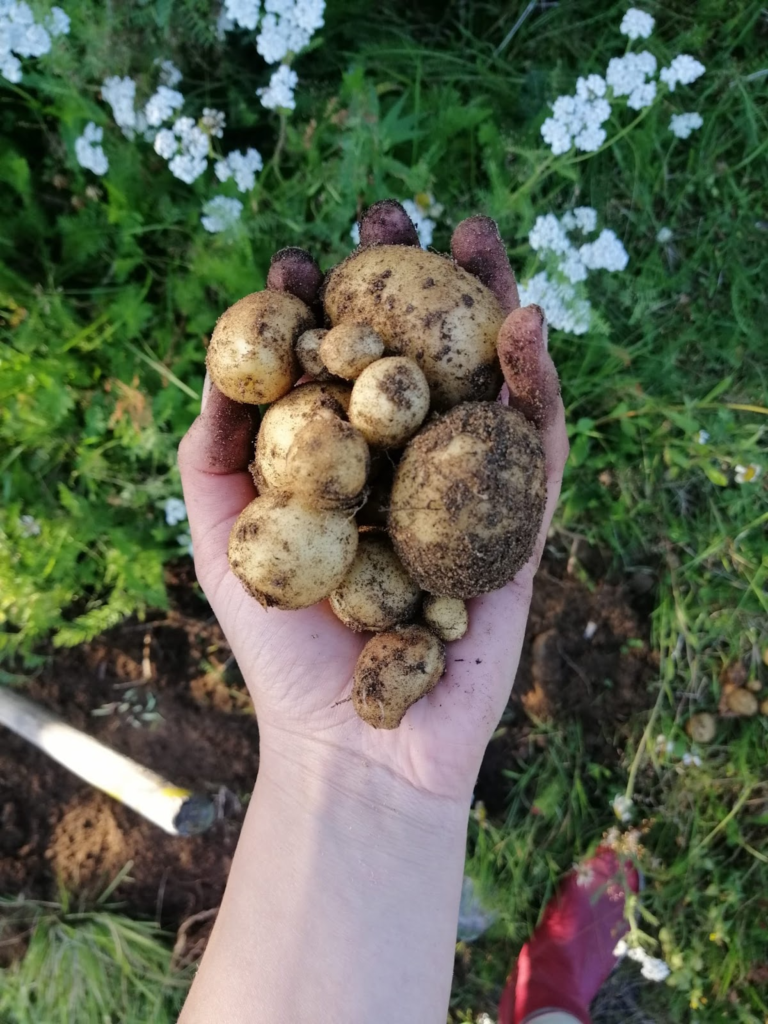 We are Emma and Helmi, two nature guide students from Inari. For both of us, nature and environmental well-being have been important things throughout our lives. In our studies and working life we have seen the effects of tourism here in Sámi land and our hearts have grown fearful of how increasing tourism would affect the nature and cultural sustainability of the North. We had already been thinking on our own about how we could do good and give back to nature and be involved in creating tourism that would be more sustainable and closer to nature.
The first ideas to start the association were born during the polar night of winter in 2020, when Emma and her friends were discussing world improvement. At that time, it was still in the dormant stage.
In the summer of 2021, Emma and her friends volunteered to help a few gardens sprout: they turned the soil and planted potatoes and peas. These were vegetable gardens owned by elderly people who were no longer able to look after them themselves, and future gardeners wanted to help. Everyone involved found a lot of joy in this activity; how much you can achieve when you work together! The idea of setting up an association around such an activity was given further impetus.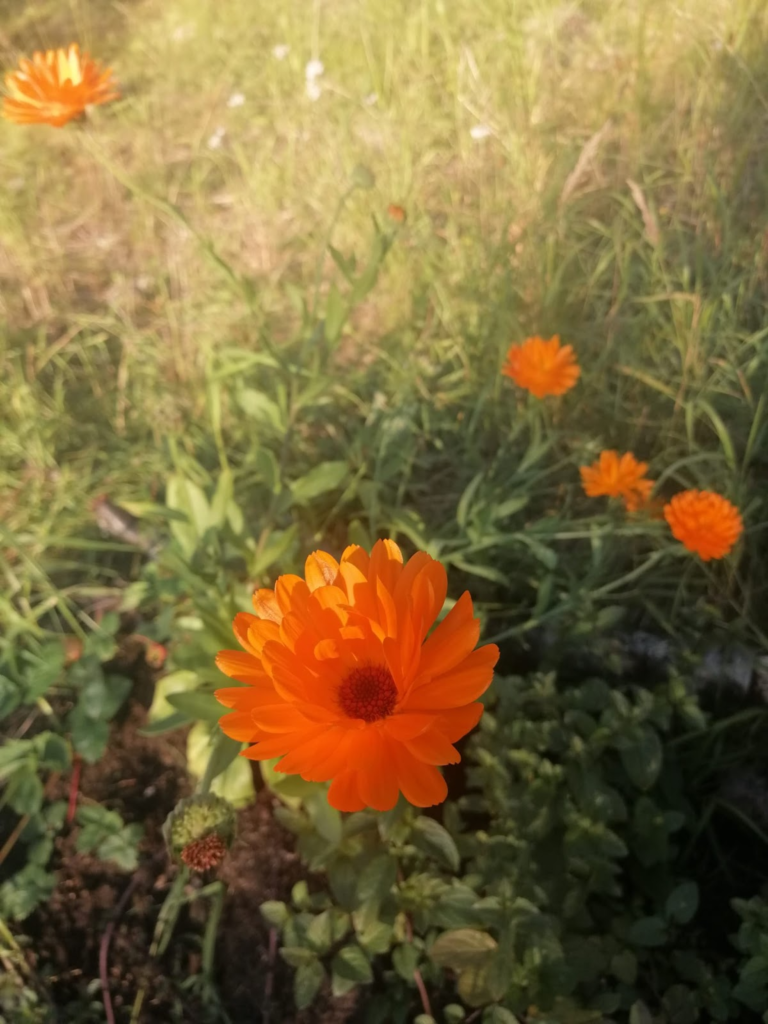 From words to action
Unfortunate events in the world reminded us of the importance of self-sufficiency and we finally founded the association in March 2022. This is also when Helmi, as a new Inari resident, came on board.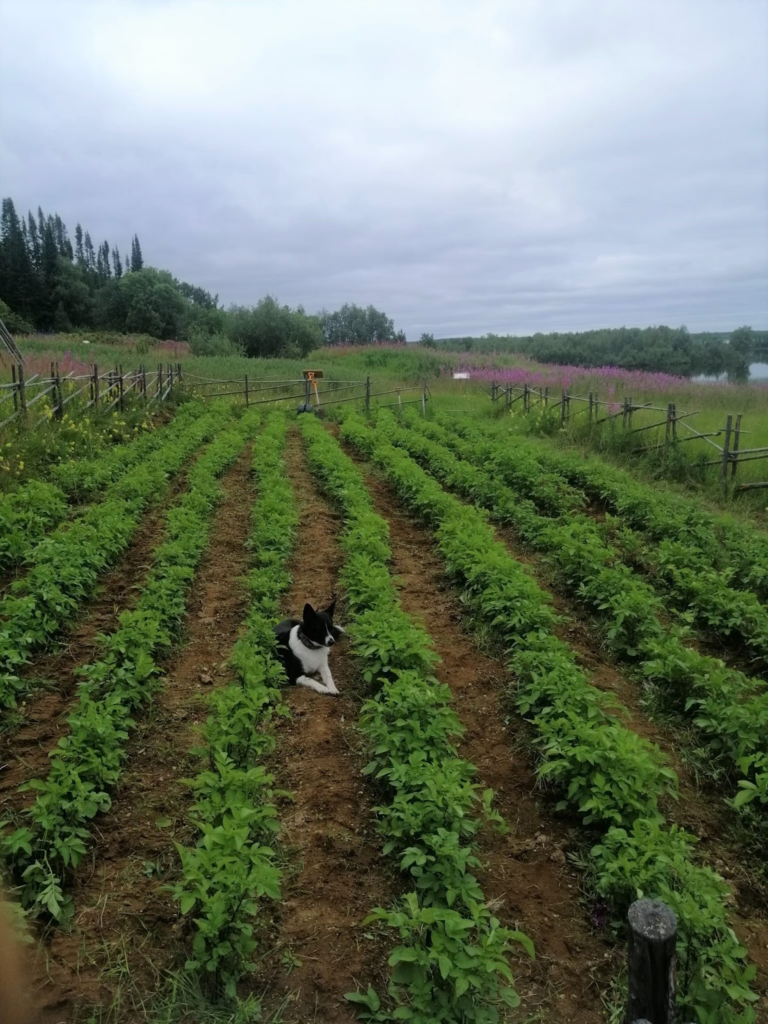 The purpose of the association is to maintain and promote self-sufficiency and traditional knowledge and skills through farming, fishing, hunting, collecting, crafts, construction, further processing, animal husbandry, conservation of natural resources and other natural resource products. Energy self-sufficiency, sustainable development and the circular economy are also within the scope of the association's activities. Mainly, however, the association focuses on creating permaculture and sustainable organic farming in the northern conditions of the community. The principles of permaculture include caring for the well-being of people, animals and nature. The main values of the association are self-reliance, inclusion, community, well-being, talents and skills.
The biggest project for us in the summer of 2022 was to get potatoes into the ground. A cultivation plan was drawn up during the spring and in June we gathered in Toivoniemi to plant potatoes. In September, we enjoyed a harvest when we dug out a couple of hundred kilos of potatoes from the ground. During the year, we also fundraised at various events and recruited 23 new members.
Future plantings
Next summer will bring more acreage and many projects for our association. We received a lease from the municipality of Inari, Ivalo's Mukkavuopaja, to be turned over when the ground thaws and we will rent plots to local enthusiastic farmers. The communal garden will be part of the family park planned for Mukkavuopaja area in Ivalo.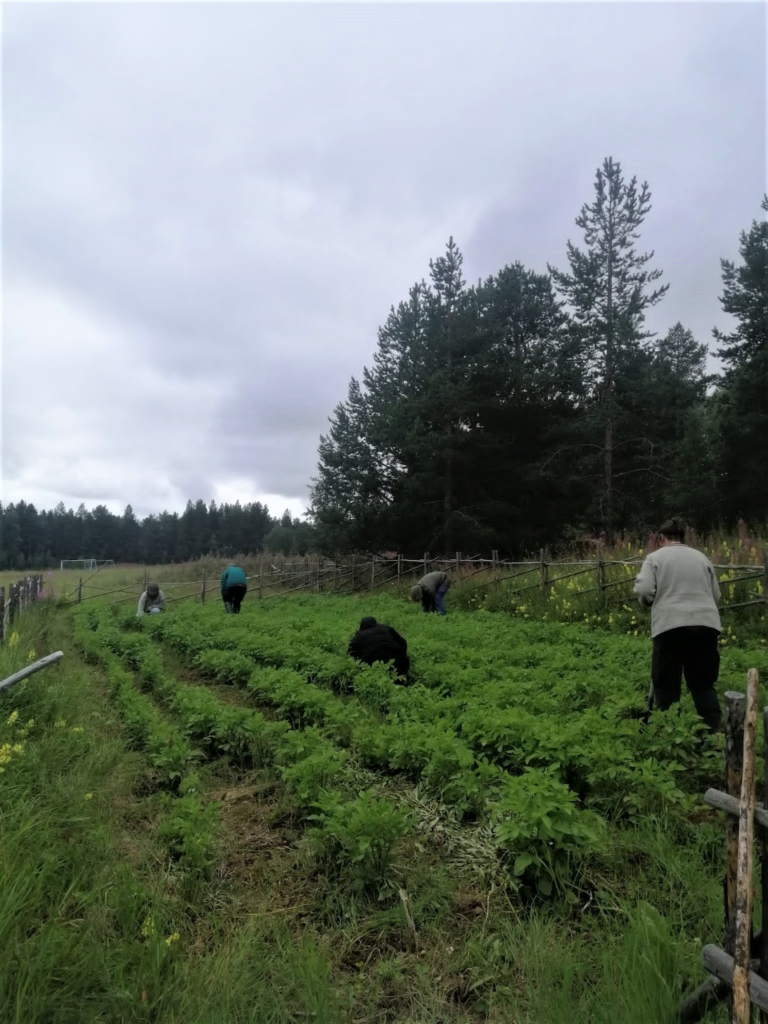 Pottumaa ry is also included in the cultural education plan of the municipality of Inari and during May we held workshops for 8th graders in the municipality of Inari where young people could learn about farming and get their hands in soil. We have also received a grant from the Arts and Culture Promotion Foundation to promote cultural activities in the village of Lemmenjoki, and the municipality of Inari has awarded us a grant to purchase tools, among other things. We have a lot of plans for the future. One long-term goal is to acquire land for the association.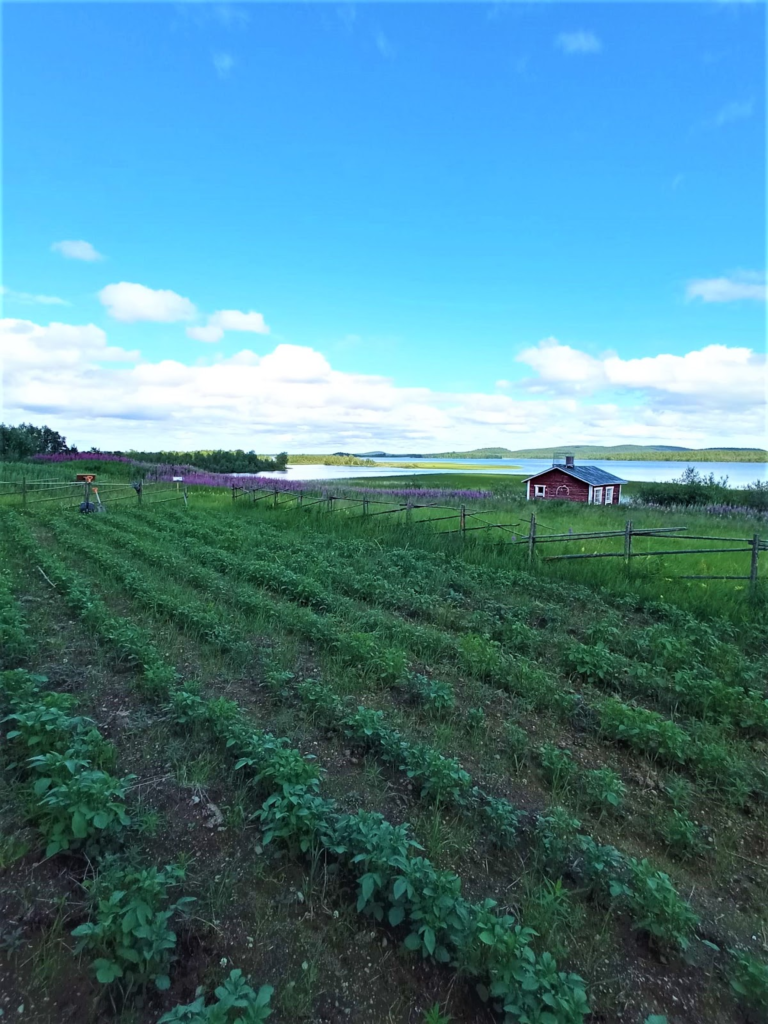 Pottumaa ry supports sustainable tourism
We believe that the rapid growth of the association shows that there is a demand for activities that promote sustainable culture that respects nature in Inari region. The trend of eco-tourism is also growing and tourists are looking for more authentic and local experiences. Northernmost Lapland receives a lot of tourists and although the main idea of our association is to promote self-sufficiency in our municipality, we also want to be involved in developing more sustainable tourism in Inari.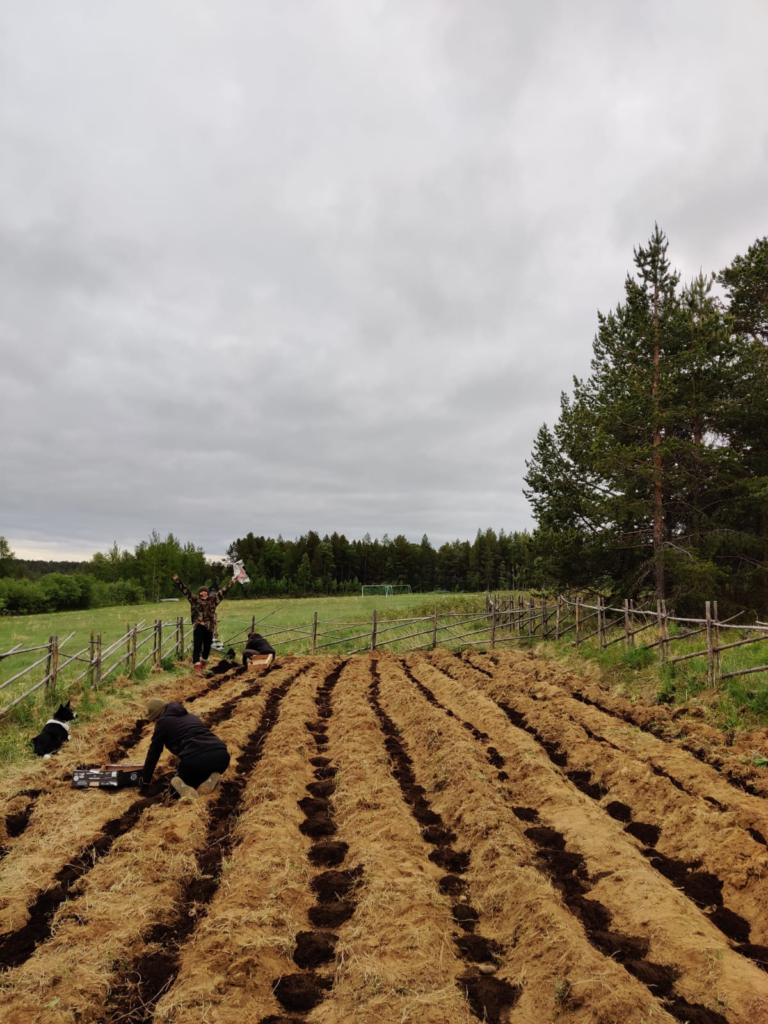 Pottumaa ry could offer experiences in planting, crop management and harvesting in the arctic zone, for example, during the growing season. During the harvest, we could organise (batch) food courses, using the raw materials we have grown and harvested ourselves as the basis for our meals. Early summer is a good time to collect and process wild herbs. At other times, we could offer courses and workshops on traditional skills, permaculture and self-sufficiency. However, such activities are still in our dreams, while we are still building the solid foundations of the association. Hopefully, in the future we will also be able to develop the tourism sector in cooperation with local businesses.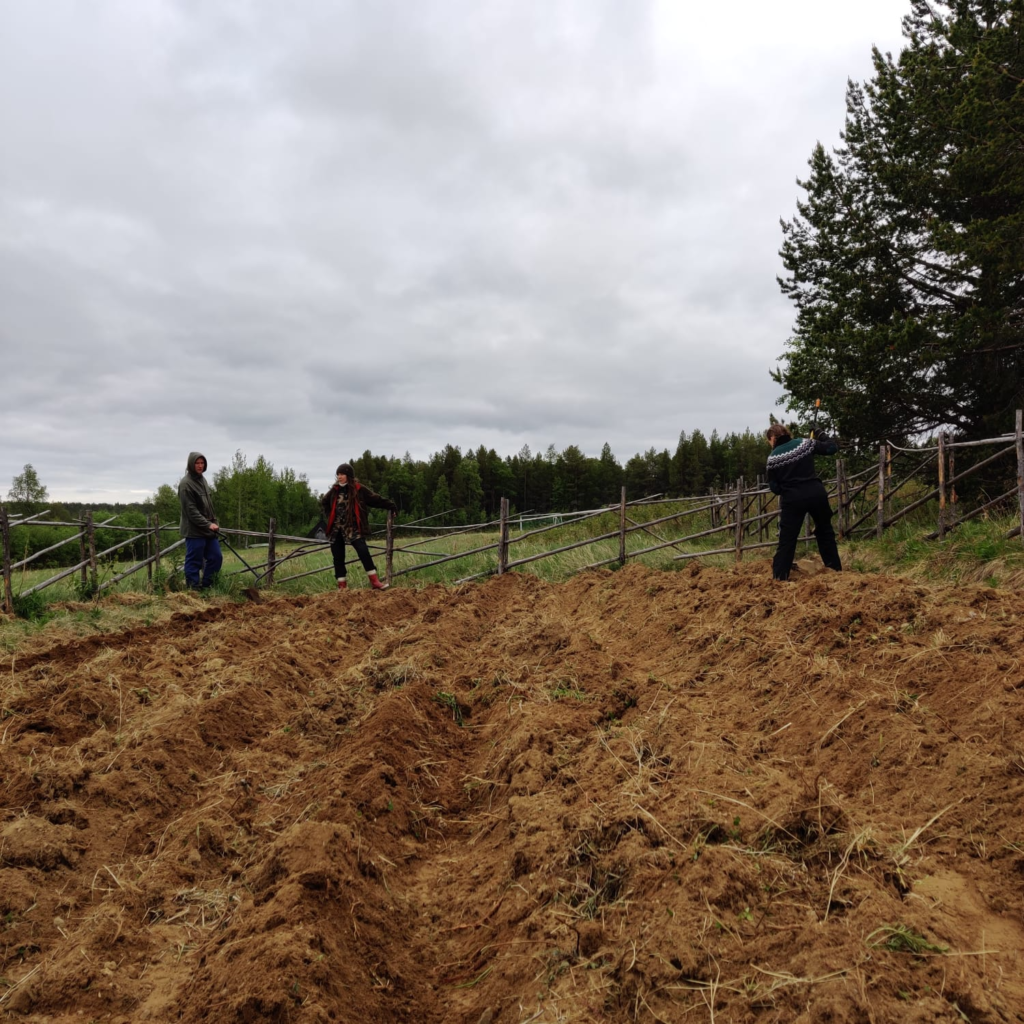 Anyone interested in the association's activities is warmly welcome to join in. We have activities both in the village of Inari and in Ivalo. Everyone is welcome to join in! You can contact us by email at pottumaa.ry@gmail.com.
Emma Nokela & Helmi Isojunno, Secretary and Treasurer of Pottumaa Association. Nature guide students, Sámi Educational institute, Inari.