The Northern Lapland is gathering more and more interest around the world. The attraction has not been unseen by the diligent entrepreneurs, but new services are being built constantly and existing services have been improved and remodified for the upcoming winter season. A lot of work has been put in remodeling services to better suit your taste and to fulfil your Lapland holiday.
Accommodation from Saariselkä to Nuorgam
Many accommodation providers have invested in sustainable forms of accommodation as well as expanding their services. Completely new service provider in the area is the Aurora Queen Resort which opens doors for the upcoming winter season! The resort is located in a haven right next to the National Park of Urho Kekkonen in the middle of the most beautiful and nature. Aurora Queen Resort uses geothermal heating and sustainable materials in construction. Book your stay from 1st of December till 15th of December with a campaign code AQROPENING21 and get 20% off. You are able to choose pampering for your stay while booking from bubbly and sweet options.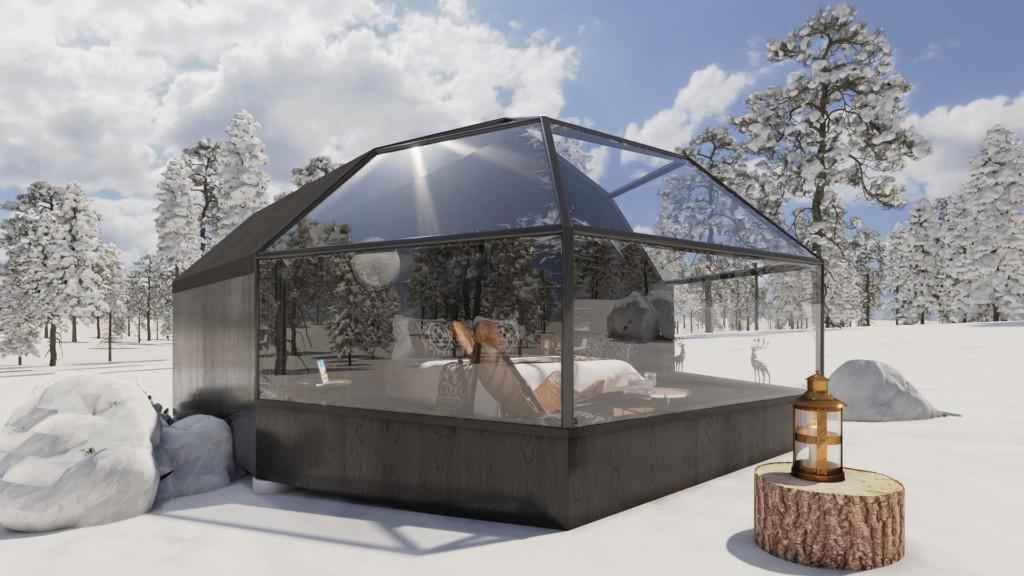 At Utsjoki Holiday Village Valle is located on the shores of the mighty river Teno. A more sustainable way of accommodation is being built on site from peat which are too sustainable and natural.
One of the biggest hits in our area is the North Lapland road trip which leads you to the most beautiful sceneries year-round. The view is spectacular during all 8 seasons but everchanging. This is a service that is open all day everyday around the year.
You are able to find amazing places to stay across the region from all 9 destinations all the way to the northernmost village of EU, Nuorgam.
Seeking experiences
Only a short distance from Saariselkä Wilderness Center, familiarly Wiltsu is located right next to the main road but as if it was deep in the wilderness. Even more broad selection of services will be available to be experienced this winter season. You should make Wiltsu visit a day trip so that you will have enough time to experience all the activities with time.
2 brand new slopes will be open for the winter season at Saariselkä Ski & Sport Resort. They will be on natural snow and there is also a possibility to enjoy slalom with timing as one of the slopes on Iisakkipää will have automated timing system. At the heart of development at the ski resort lies aim to be more sustainable. Snow making system has been improved and updated and the ski resort will be operated fully with renewable energy.
So many ways to gaze the auroras! Polaris point horses between Saariselkä and Ivalo offers a unique opportunity to Ride the Aurora trail. This excursion is available on Fridays between 3rd of December 2021 and 4th of February 2022. The ride is 1,5 hours long and incudes warm drinks and headlights. This excursion is suitable for all skill levels but requires a minimum age of 12 years.
In addition to traditional winter activities interesting new activities have popped up to give you even more authentic Lapland feel. Huskies and reindeer are familiar to anyone visiting Lapland. Have you dreamt of fishing during winter but you are not comfortable to go on your own? For this winter lots of winter fishing activities are available for you. You should try at least the winter combi which combines sleigh ride, reindeer and net fishing under ice. You can hit the sweet spots of ice fishing with a professional guide who gives you tips and tricks to get the catch of a lifetime Coffee from Kuksa and outdoor lunch in addition to luck are the makers of every winter trip. Get to know all the fishing trips for the winter here >
How does a wintery trip to the past sound? Exciting and thrilling it is for sure! This sleigh ride takes you to see the world known Sámi culture sights. A visit to wilderness church in Pielpajärvi which has been built in 1760. Other importatant and very meaningful sight on the trip is the mighty island Ukko, the robust rock island rising through the ice surface of Lake Inari. This island is a sacrificial heritage site of the Sámi. The journey continues on Lake Inari also known as the ocean of the Sámi. During the trip you get to enjoy open fire and outdoor lunch.
Are you a more experienced rider looking for new depths to your hobby? Get on your snowmobile and leave for an unforgettable journey towards the Arctic Ocean! This riders dream takes you through unbelievable sights and sceneries across the border to Norway and to the shores of the ocean. Remember to also see other options for snowmobiling. Oletko jo kokeneempi kelkkailija ja etsit uusia tuulia harrastukseesi.
Are you enjoying yourself among the culture and do you wish to learn more about reindeer herding? This winter it's possible to hop on a sleigh and go along with a real reindeer herder for the day. Snowmobile pulls the sleigh towards the reindeer flock and after arrival you are able to help out by feeding the reindeer. In the end of the day you can hear about the reindeer herders life, what it used to be and how it is now.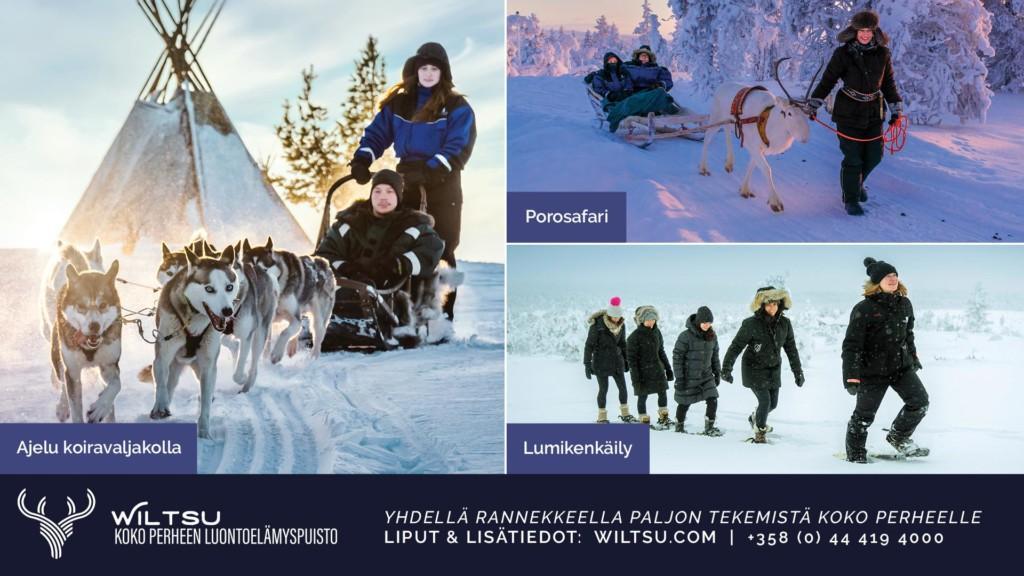 Experience the area via Sauna
What is the one super Finnish thing you can find in almost every home? To us finns it's everyday life but can be an exotic one internationally. Sauna is the same as you, unique and one of a kind. Sauna is a place to purify yourself physically and mentally as well. In Inari-Saariselkä region you are able to find a selection of Saunas that don't leave you cold. Try out a traditional Finnish sauna or a more modern one to see the northern lights.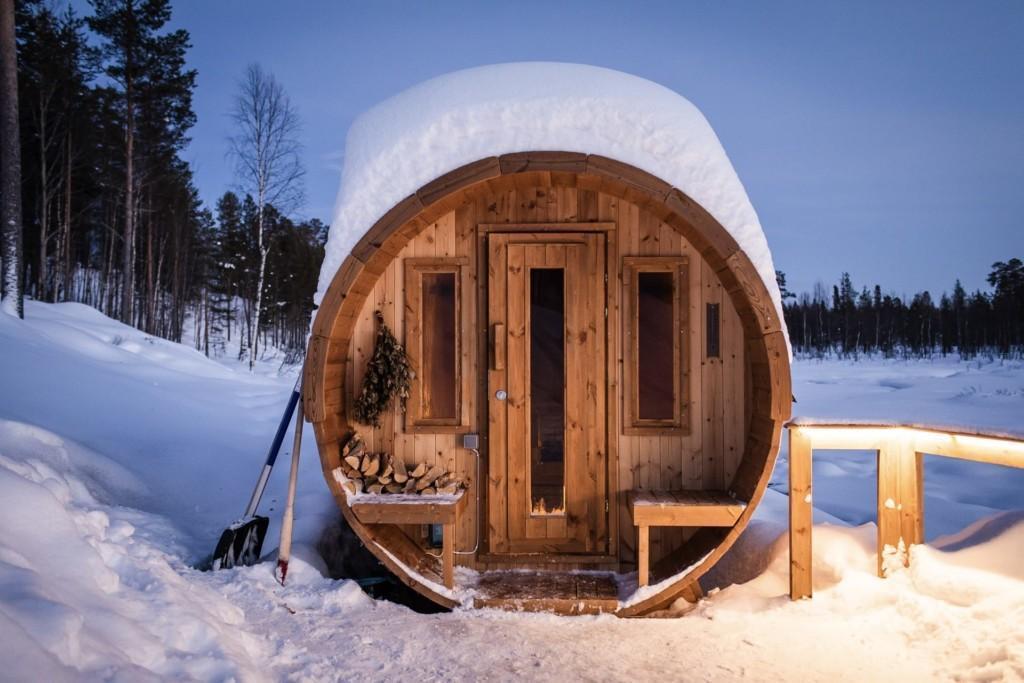 Future prospects
Services become more and new will be built also in the future. In addition to hotels hammers banging also in Sámi Museum Siida where in addition to renovation new space will be build for expanded exhibition and the newly opened restaurant in a new location offers already delicious food for guests.
Tourist information serves you in Saariselkä, Ivalo and Inari. Save the contact information to yourself so you can receive an answer for your mind baffling questions of skiing tracks, slopes or interesting sights.
Saariselkä tourist information Kiehinen, Lutontie 16, 99830 Saariselkä tel.+358 40 168 7838 email: tourist.info@saariselka.fi
Ivalon tourist information moves to a new location during week 42 to Sairaalantie 3, 99800 Ivalo, tel. +358 40 168 9668 email: tourist.info@inari.fi
Inari tourist information, Inarintie 46, 99870 Inari tel. +358 40 168 9668 email: tourist.info@inari.fi
Get to know all the 9 destinations and go on an unforgettable journey