Polar night ended at Saariselkä on the 7th of January at 11.54. The sky turns to deep shade of pink and then followed by the full color of yellow until the first rays of sunshine reach over the fell tops. The first sunrise after the the polar night is very short but every day the sun stays up longer. We are heading towards the sunny snow blankets now. The light brings a tremendous amount of energy to the nature and people in the region.
Activities change with the season
Even though it's nearly the end of polar night we still need to wait for the first sunrise in the northern most part of our travel region in Utsjoki and Nuorgam. The polar night ends on the 16th of January there. You are able to experience the polar night and the sunshine within the travel region of Inari-Saariselkä. The extremely versatile area shows its magnitude when the polar night cedes from the sunlight and ends last in Utsjoki and Nuorgam. The sun rises around two weeks after the first sunrise in Saariselkä.
Activities which have been organized early in the morning are now changing a bit because of polar night ending. Adventures in the dark like early morning husky safaris can now involve also admiring of the golden moment and hearing the nature wake up. Birds are singing loudly in the frosty weather and the sun reveals hidden art work of snow and frost from the shadows.
Nature and people get new vitality from the sun. The light frosty air is easy to breath and during the coldest days layering your clothes is the key factor to help you stay warm. The sunny snow blankets reflect the light and makes it seem more warm.
Have you noticed that during the coldest days and nights the sound travels a lot further and are more clear? That is because of sund reflection. The border of two air layers works like a wall reflecting the sound and so it travels a lot further.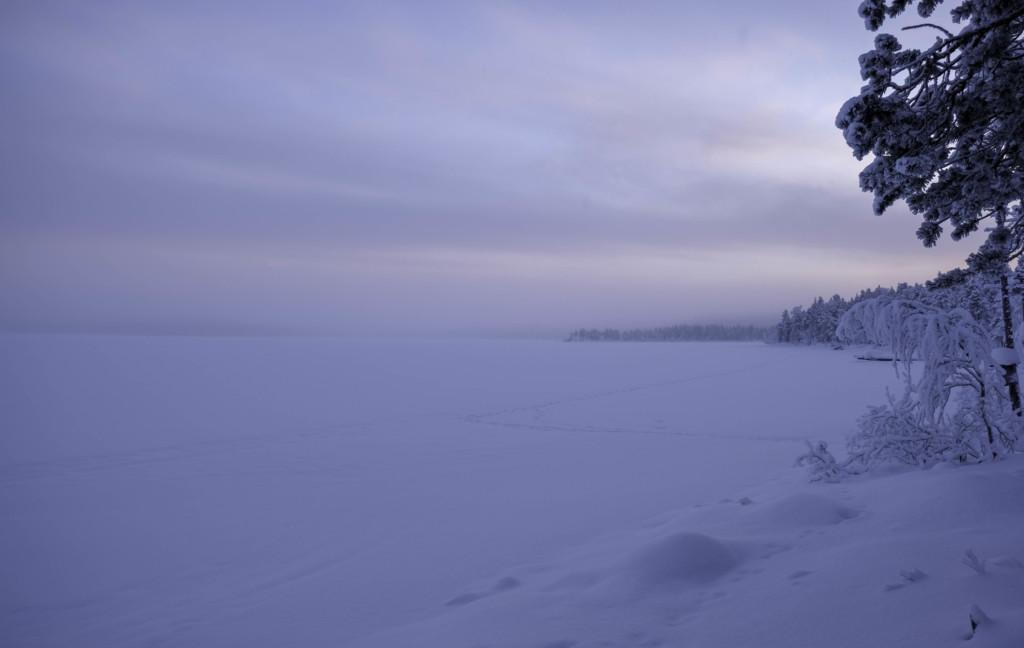 On the lake or river it is quiet during the winter night until you hear a powerful sound travelling across the ice. The ice is singing and some can even determine the thickness of the ice by the pitch of the voice. It is said that only the strong ice sings. The sounds are an experience in itself and during the coldest time the sound travels far across the ice.