The Saariselkä Ski Bus operates during the Winter Season from 20th November 2020 to 2nd May 2021.
Take full advantage of the Ski Bus service during your stay
You can use the bus as a hop-on-hop-off service when traveling in the area, with a daily pass costing only 5 euros . If you're staying in Ivalo , take advantage of the connection and come and spend the day in Saariselkä or Kiilopää (Ivalo connection costs 10 € / direction).
The bus runs regularly to Saariselkä Ski & Sport Resort during the day where you can also find well equipped rental services with skis, boards and sledges. Or why not to try the Finland's longest Tobogganing Slope with Aurora lighting.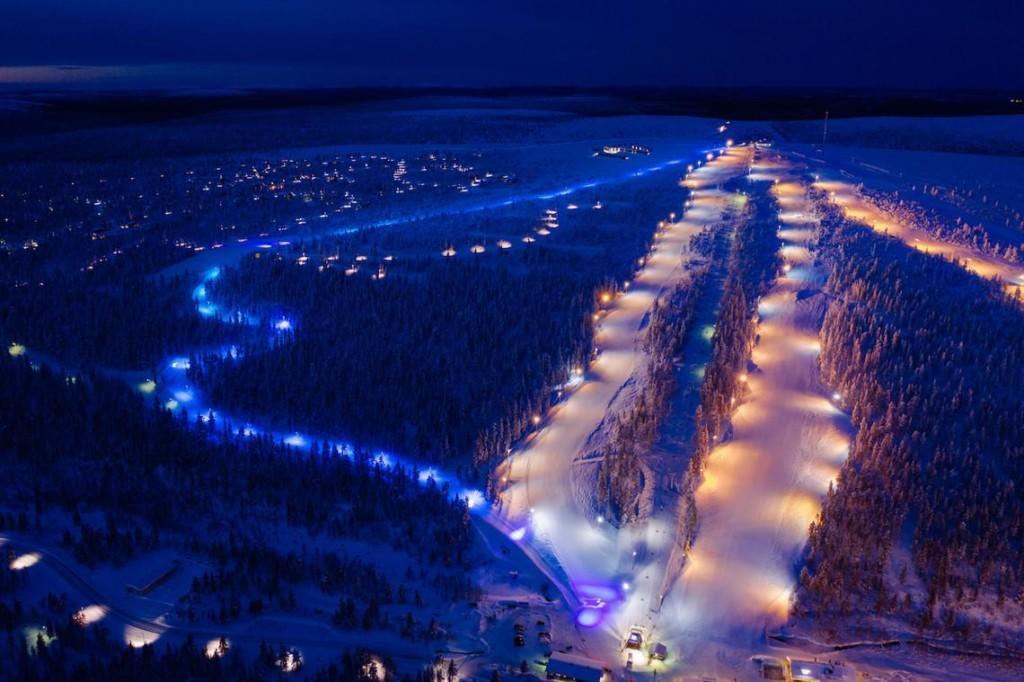 You can also plan your skiing, cycling and other excursions by taking an advantage of the one-way bus service. For example, skiing from Saariselkä to Kiilopää and back in the afternoon by bus or vice versa. The bus can accommodate skis, snowshoes and boards as well as bikes.
Bus timetables can be seen at each stop listed in the timetable, and they are available also in the bus for you to take with you as well as at hotels and the tourist information service point.
According to health safety recommendations, the use of a mask on the bus is recommended.
Rights for changes reserved.