Christmas weeks programme at the northernmost ski resort in Europe starting from the 23rd of December till 3rd of January 2021
Saariselkä Ski & Sport Resort start their Christmas programme with Suomi Slalom partial race which requires basic skiing skills but fits for all ages. The competition will be organized on the 23rd of December at 2pm and you can sign up at the rental. Christmas event at the ski resort hold activities suitable for all.
On Christmas Eve you can try out slope orienteering which is also suitable for skier that don't feel comfortable to ski on the bigger slopes. Christmas Day gathers all Santas' and Mrs Claus' to spend a well deserved day off on the slopes. After taking a group picture the chairlift takes everyone to the top of Kaunispää to ski down together on the slope number 2. During the whole event it is strongly recommended to comply with all the recommended actions regarding the Covid-19.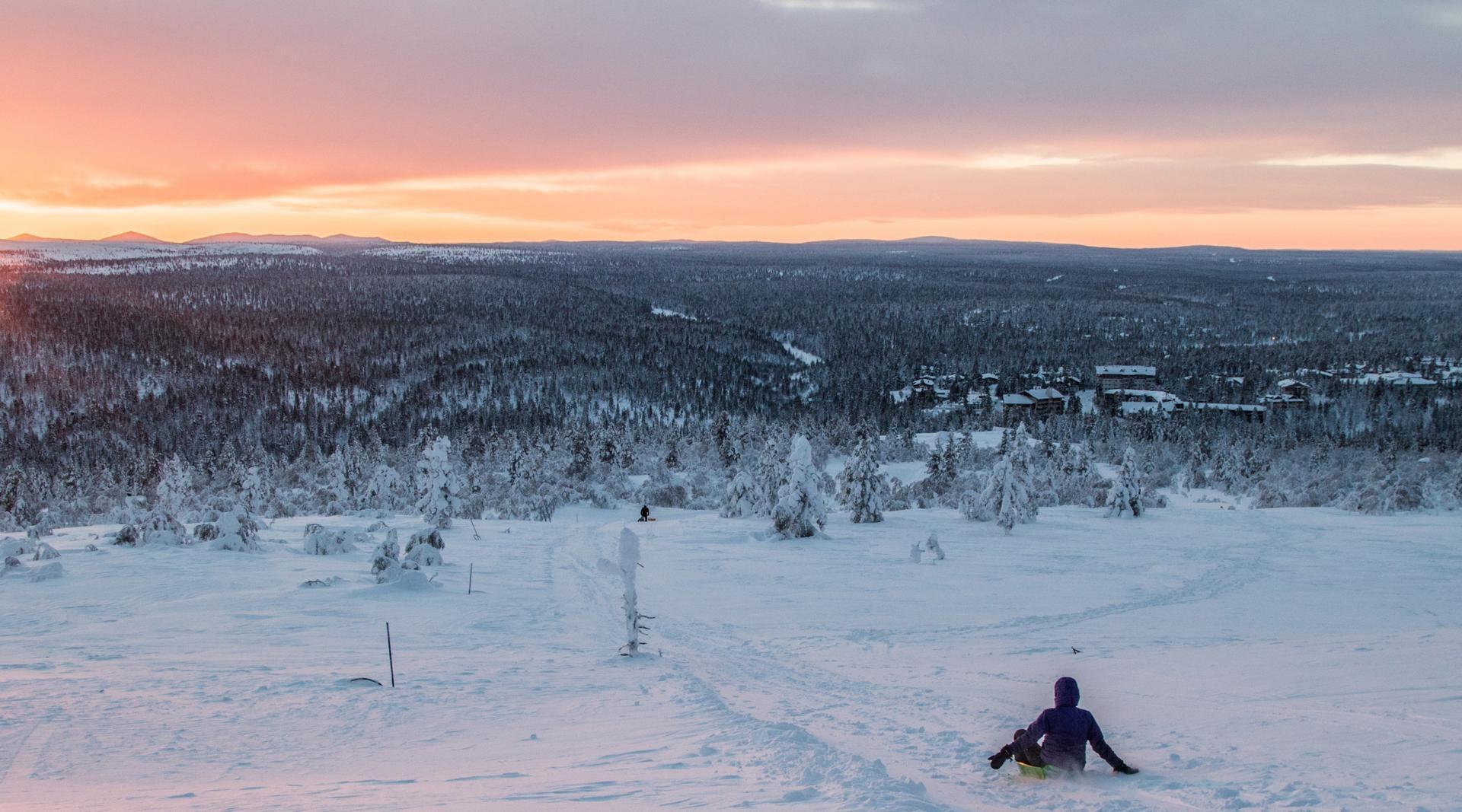 In case you missed out on slope orienteering on Christmas Eve you have another chance to experience it on Sunday the 27th of December. The map for the thrilling mission you can get from the equipment rental. Christmas events at the ski resort give you a chance to experience new kinds of winter activities.
On Monday it is time to join the speedy turns and little bumps at the Ski Cross race. In case you haven't ever tested Snowtube Bowling, now is your chance on the 29th of December. Also join the second partial race of Suomi Slalom on Wednesday same way as the week before.
On Thursday it is time to celebrate together the New Year of 2021 arriving. The event begins with lantern skiing that is open for all who have the basic skiing skills. The lantern ski is at 6pm. After this you have the chance to experience the incredible Aurora Tobogganing before the rockets shoot up to the sky at 9pm. Let's welcome the New Year together.
Christmas events are finished with slope orienteering on Sunday when you still have the chance to solve the mystery and get to know the area better.
The right to make changes is reserved.