The Inari-Saariselkä area is located at the heart of the homelands of the Sámi, Europe's only recognised indigenous people. In the Inari-Saariselkä region, you are invited to explore this vibrant culture with local, Sámi-run companies.
The Sámi in Finland: three languages and three cultures
The Sámi have their own languages and culture, which differ from those of ethnic Finns. In Finland, the Sámi speak three languages: North Sámi, Inari Sámi and Skolt Sámi, which are different enough for the speakers to struggle to understand each other. Even today, traditional Sámi livelihoods help to maintain the language in a living culture. The Sámi cultures are steeped in nature, which is attested to by the Sámi languages' rich vocabulary related to nature, with North Sámi having almost 200 words to describe snow, for example.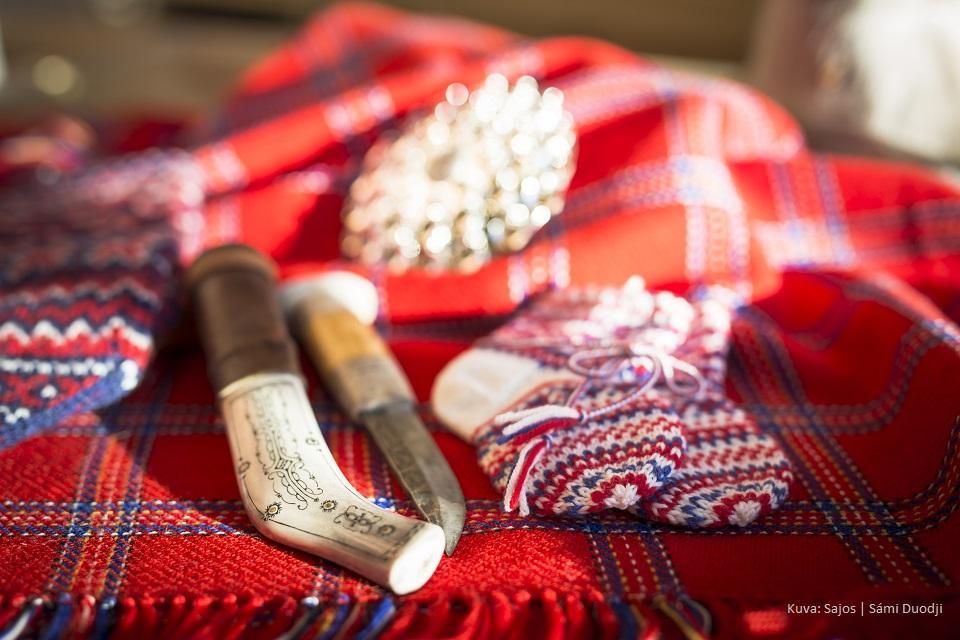 Rich traditions in the modern world
Practising traditional livelihoods is important to the Sámi. Methods related to reindeer husbandry and fishing pass on from parents and grandparents. Traditional Sámi handicrafts, called duodji, are still made using old techniques. Duodji is a source of inspiration to modern designers and artists. These handicraft traditions emphasise the connection with nature. Natural materials are sourced locally and used efficiently without wastage.
Traditional livelihoods play an important role in passing on the culture. Children learn customs and practices related to a livelihood from their parents. This is reflected in the travel industry. Many Sámi-owned companies in the Inari-Saariselkä region are family businesses involving several generations.
A visible – and audible – part of the Sámi culture is its unique musical tradition, yoik. Its topics arise from the community and natural surroundings. A yoik may be dedicated to a human being, a natural phenomenon or an event. Often, it does not contain lyrics. Instead, the topic is depicted via the melody and variations in the use of voice. New Sámi musicians merge traditional yoik with rock and rap music.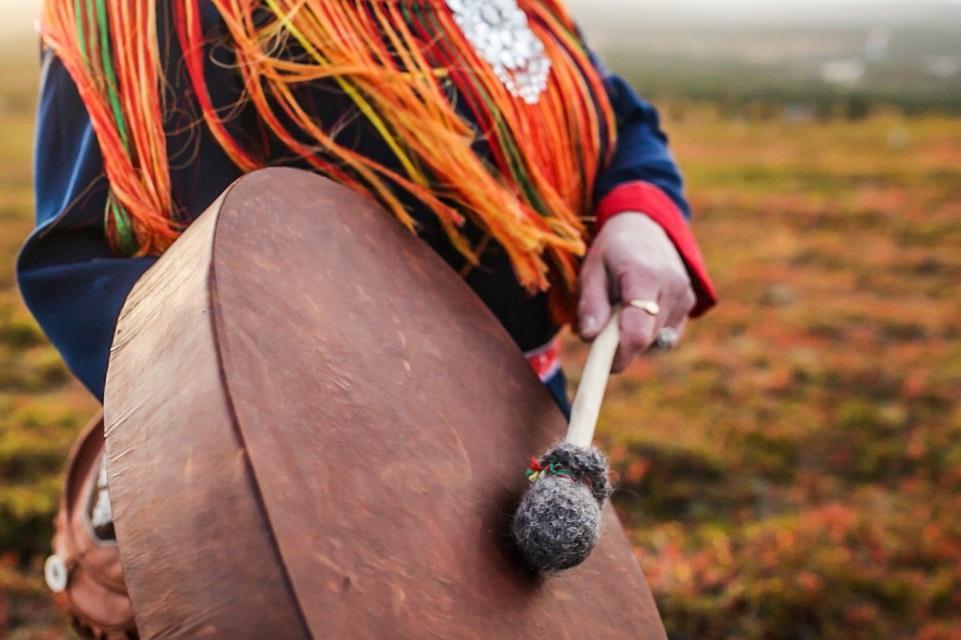 Sámi culture in Siida
The Inari-Saariselkä region is the best place to explore the vibrant Sámi culture. Inari's Siida Sámi Museum and Nature Centre – the national museum of the Sámi – invites visitors to learn about the fascinating Sámi culture and unique Lappish nature all year round. The outdoor museum area showcases traditional Sámi building techniques, starting from the pre-historic era. In spring 2020 Siida will launch a large-scale project to revamp its collection and exhibition spaces. The museum will remain open during the renovation. The new and improved Sámi Museum and Nature Centre will open in spring 2022.
Destinations and sights
Inari-Saariselkä is a vast area in northernmost Finnish Lapland, with many exciting destinations and sights within. Get to know the different villages of the northern region – in the villages of Inari-Saariselkä, you will find the authentic Finnish Lapland.