Inari-Saariselkä in Finnish Lapland is becoming more and more popular travel destination for true nature explorers and activity enthusiasts. In Inari-Saariselkä area, the number of travelers has been growing in the past years, and it is due to the hard work of the local entrepreneurs that there is always something new on offer. A lot of renovation, refurbishment and new investments are going on in the area.
Growing number of travelers has been noted in Finland's northernmost airport, Ivalo, too. Large investments have taken place at the airport, in form of building a new terminal area and adding more services at the airport. Changes have taken place also at Saariselkä's Tourist Info, which has moved to Santa's Hotel Tunturi's Gielas building, opposite of Lapland Hotels Riekonlinna.
Accommodation from Saariselkä to Nuorgam
Popular accommodation providers have been renovating and adding more capacity. Wilderness Hotels & Safaris has built new log cabins and aurora cabins to Inari, Nangu and Muotka. One can find new luxury camping accommodation called Aurora Huts in Nangu. These eco huts are located on the iconic Lake Inari, few hundred meters from the resort's main building. In Muotka, the new Riverside Log Cabins are suitable for bigger families.
Another spacious and luxurious option is Skábma in Saariselkä, an exclusive log cabin with seven rooms and ensuite bathrooms. New cabins have been built also in the northernmost tip of Finland, in the Holiday Village Nuorgam. Big windows towards the North over the magnificent Teno River allow aurora watching comfortably form the cabin. In Holiday Village Inari one can stay in the newly built aurora cabins by the Lake Inari.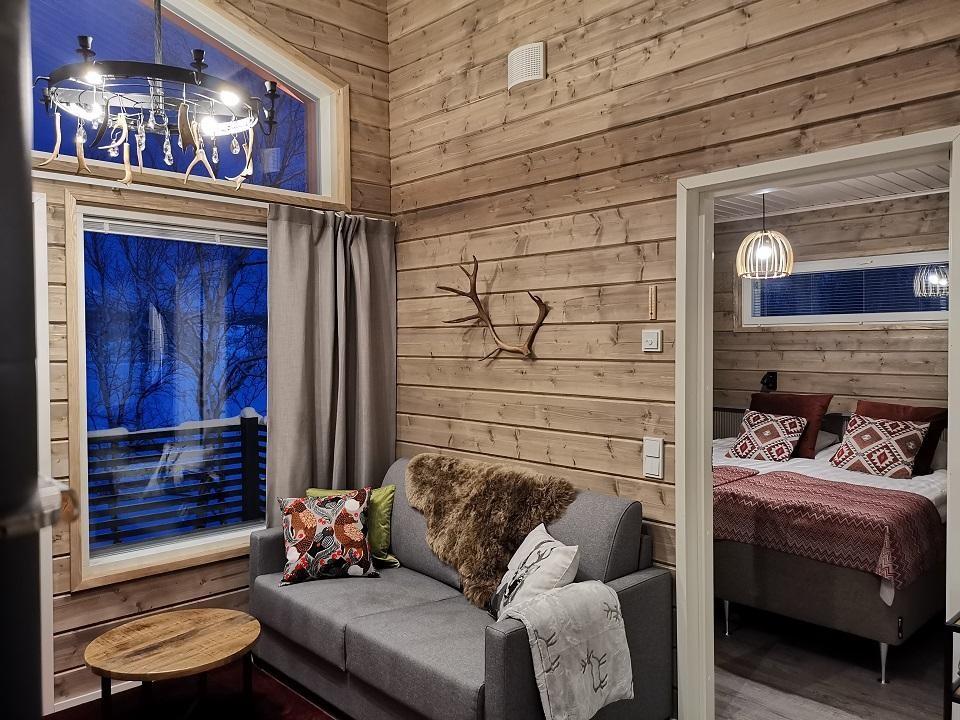 Seeking for thrilling experiences
Star Arctic Hotel in Saariselkä has opened a brand-new Wilderness Centre, that offers different program services and restaurant services near Saariselkä in peaceful location.
Next to the more traditional winter activities, there are new interesting experiences on offer. Huskies and reindeer are well-known arctic animals, but now visitors can enjoy horse-related activities near Saariselkä and Ivalo. Polaris Point Horses is a small stable with Finn horses, and provides sleigh rides and horse-back riding. Another option for exploring the wintery scenery is fat biking with Lapland Safaris, or heading to the back country with purpose-built skis. Winter biking is becoming more and more popular and new winter biking routes have been opened. Electric bikes make biking even easier and more enjoyable.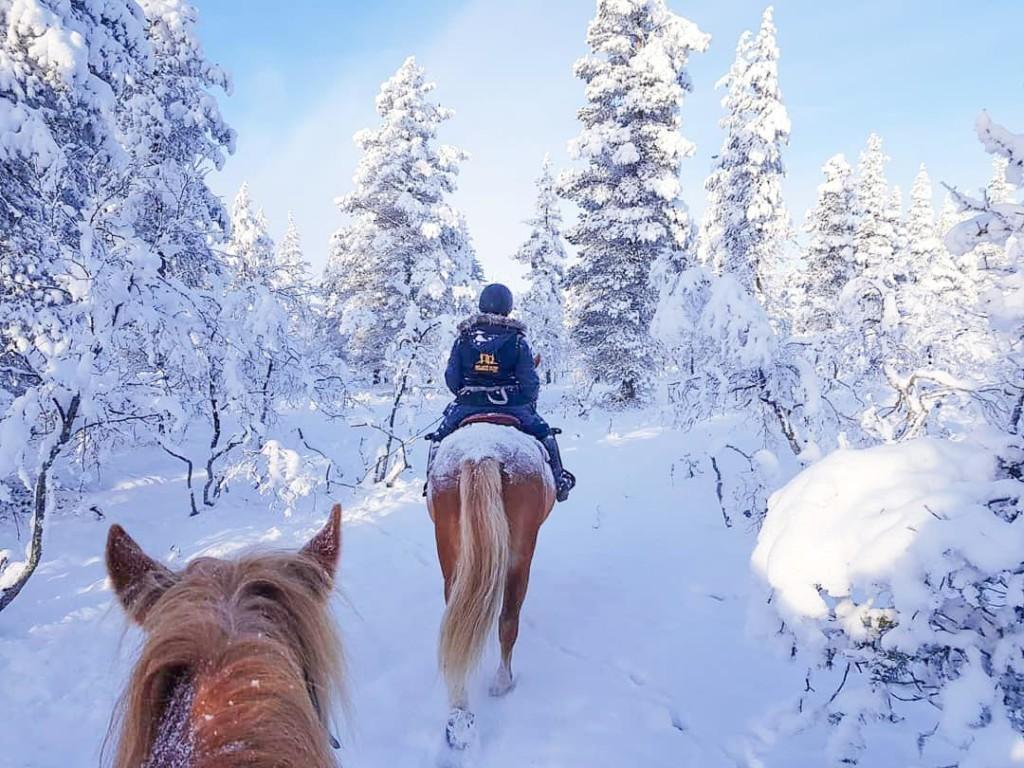 Lapland is known not only for the active winter excursions but also for peace and quietness. Soft values can be experienced with Arctic Sky, who offers for instance silence, detox and wellness retreats. Wellbeing is an important part of your holiday, and in Finland, a sauna is a must-do. Hotel Korpikartano and Aurora Village have renewed their sauna experiences to be even more relaxing and delightful. Youth Centre Vasatokka on the other hand has renewed their ice swimming place in the Lake Muddus – another arctic must-do on a Lapland holiday!
The everyday life of locals interests many visitors. Reindeer Family & Workshop is run by an Inari-based family, who invites visitors to their home to meet not only the family itself but also the reindeer at the yard. With the family one van for example cook dinner or participate to a handicraft workshop. Traditional Sámi handicrafts can be admired during a home visit to Angeli Reindeer Farm, also near by Inari village. Why not join the reindeer herder and go meet the reindeer herd at their natural habitat?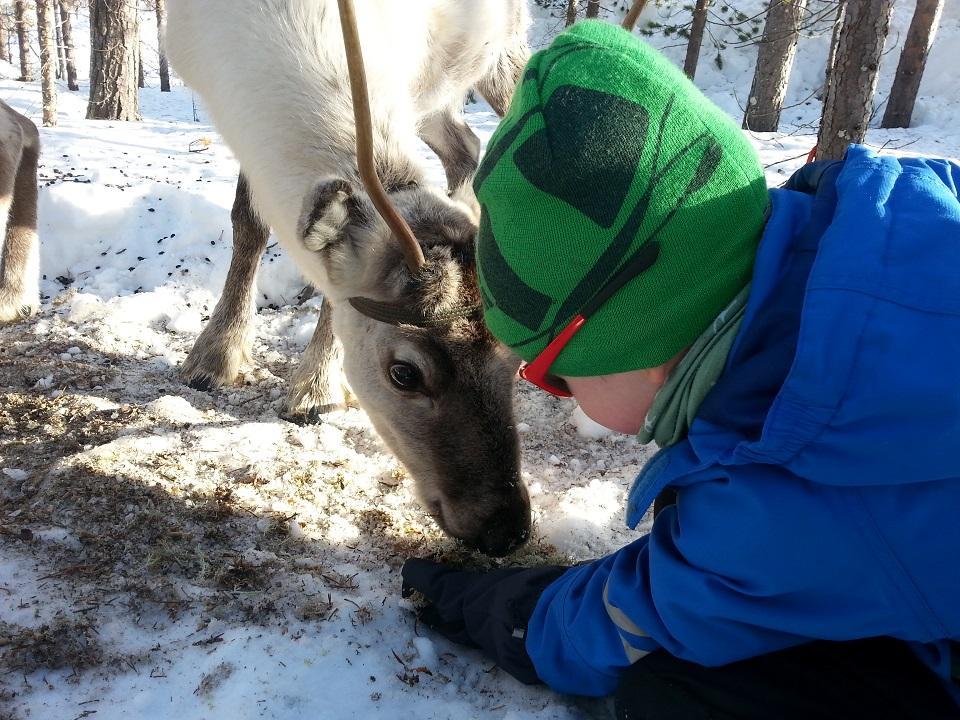 Future prospects
The magnificent midnight sun and vibrant autumn colours interest visitors in growing numbers. Saariselkä Ski & Sport Resort opened a new Bike Park in summer 2019, and kept the ski lifts open for sightseeing and for downhill bikers. Pure nature, silence and countless summer activities during the arctic nightless nights may just rule the new Lapland Bucketlist.
Article Photo: Wilderness Hotels & Safaris, Aurora Hut.