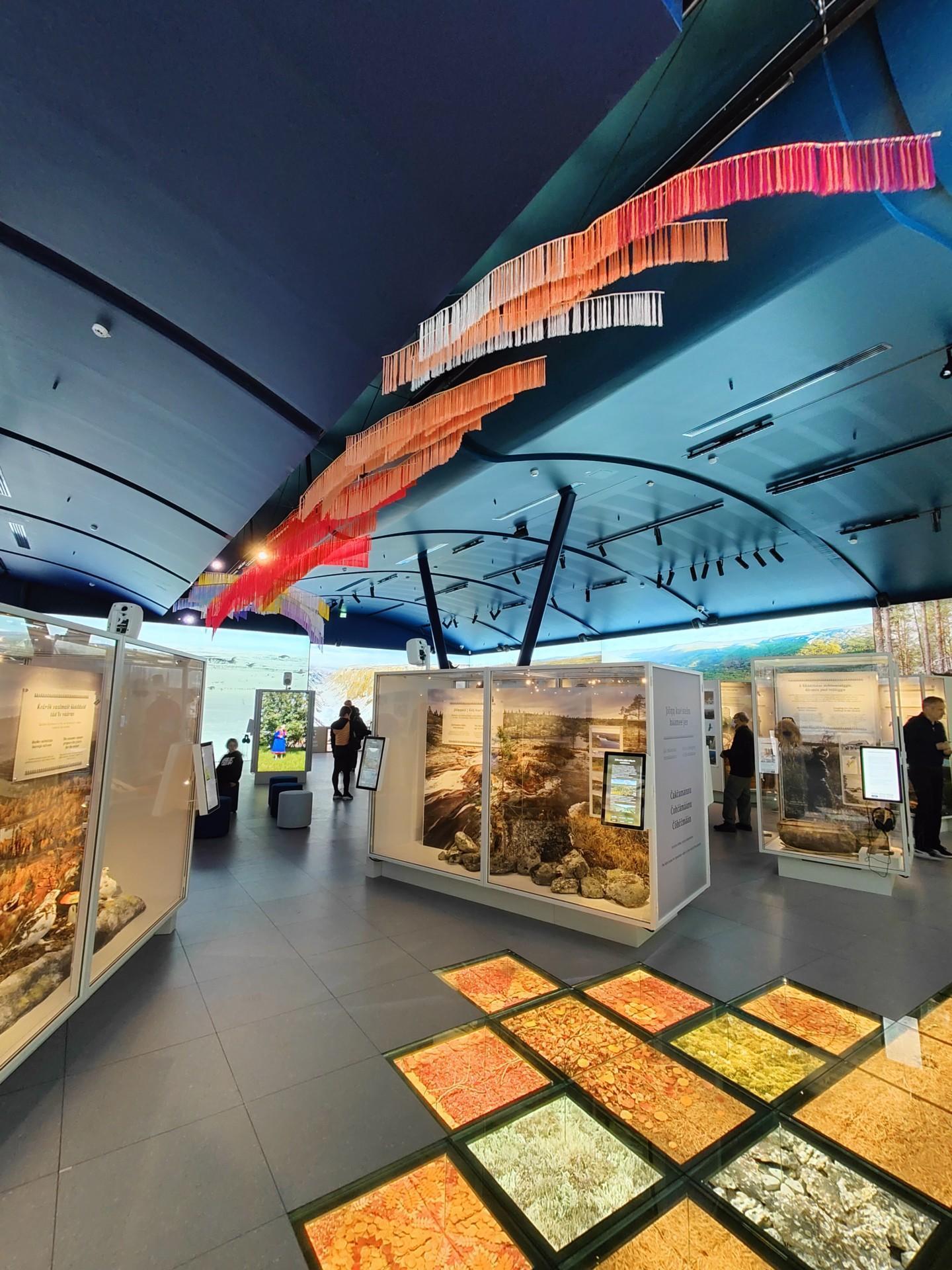 Siida is a captivating Cultural and Nature centre. At Siida's exhibitions, you will experience the strong connection Sámi people have with the Northern nature. The museum upholds the Sámi culture and strengthens visitors' respect towards nature. Siida's services, exhibitions and outdoor museum area provide various experiences and information for visitors. Here you can feel yourself as a part of the local northern life cycle and truly sense the Sami's connection with nature.
Siida is a central meeting place in Inari, the heart of the Sámi Area in Finland. It is a window on Sámi culture and the diverse nature of Northern Lapland. One can acquaint oneself with changing exhibitions on culture, art and nature throughout the year. In the summer season, the indoor exhibitions of Siida are complemented by the cozy open-air museum. In addition to exhibitions, events that focus on culture and nature, as well as seminars, are arranged.
At Siida, the National Museum of the Finnish Sámi and the Nature Centre of Metsähallitus with tourist information point work together. The pleasant restaurant Sarrit serves customers on the first floor.
Siida, Sámi Museum and Nature Centre has been renewed. Siida building was expanded and renovated. In the expansion parts Sámi Museum collections and restaurant are located. Sámi Museum and Nature Centre's new main exhibition "Enâmeh láá mii párnááh – These lands are our children" has been opened on 1st of June 2022. Our traditional outdoor museum has been illuminated and welcomes visitors year-round.