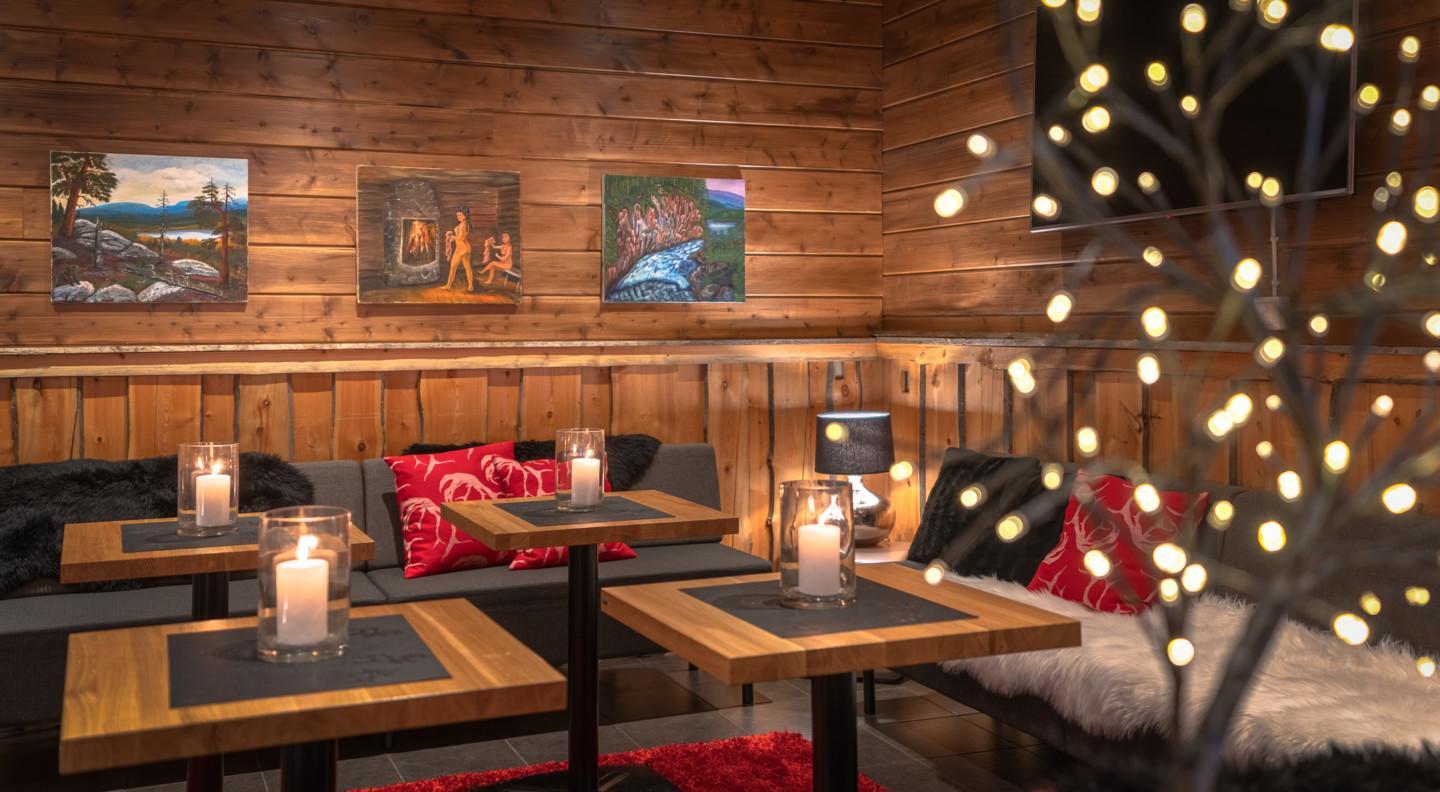 OUR RESTAURANT OFFERS TRADITIONAL LAPPISH CUISINE AND A COZY ATMOSPHERE.
Summer time our restaurant offers table served meals. You can choose your favorite from a list with Lappish ingredients.
In winter time dinner is served buffet style, with an abundant salad table, including soup and offer each diner at least two choices of main course. We have seating for 120 persons. If you have a special diet, please inform us advance, our capable kitchen staff are more than happy to prepare you the right food to meet your dietary needs or special requests.