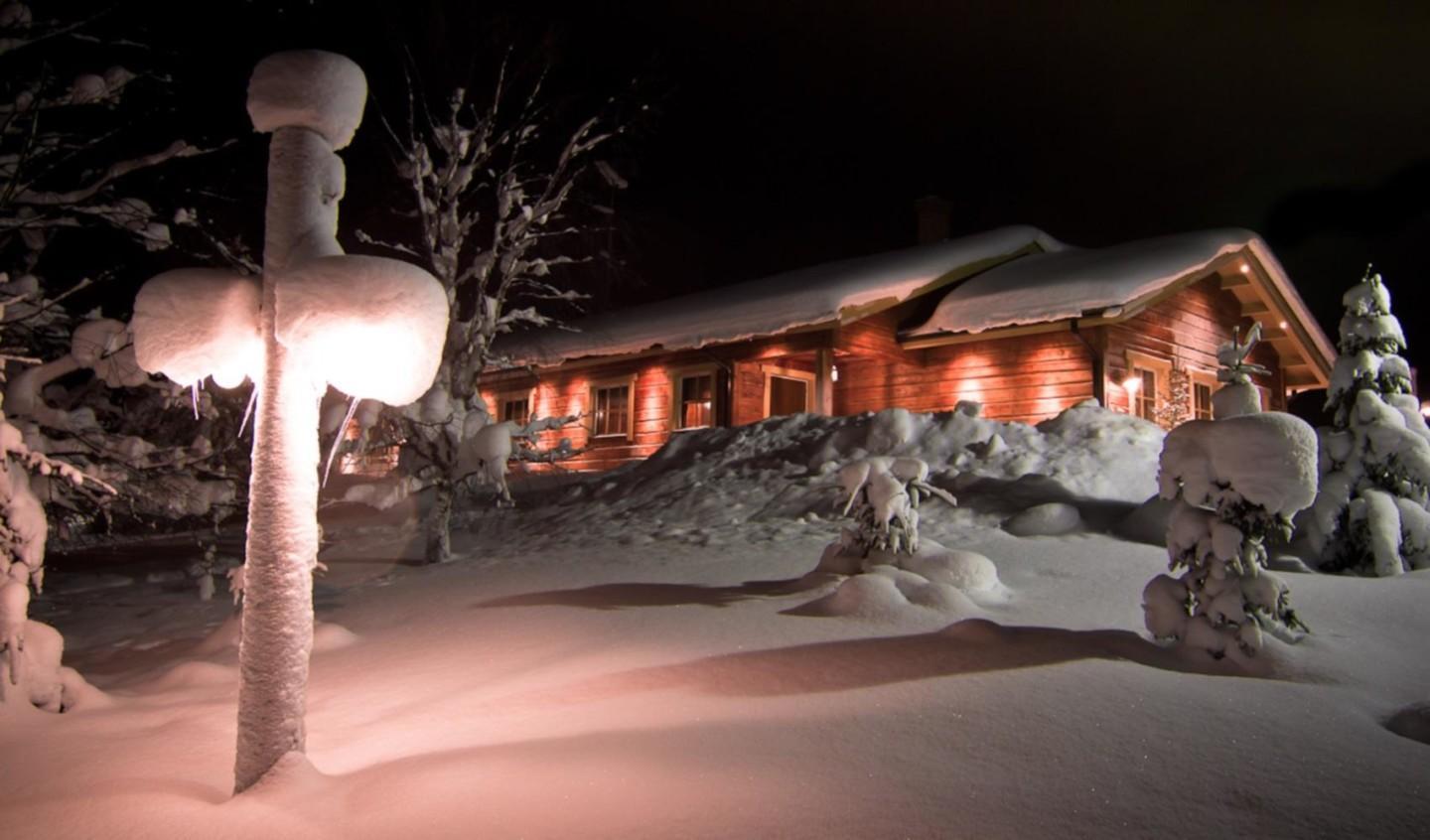 It's not just about filling our stomachs but eating and enjoying pure and fresh ingredients together. That's the philosophy here at Laanilan Kievari. The food is of course playing an essential role in that. A lot of our ingredients have been harvested from our own yard or the local forests. It is very important for us to produce as much as we can ourselves. Our food is supported by a large range of beverages from quality wines to homemade ale and crowberry juice. The menu is full of flavors of Lapland and together with the wine menu we serve a balanced and well thought dining experience.
More and more people are not realizing what and even when they are eating. We want people to stop and enjoy their life. A well thought and produced meal in a care free environment is the key to that. We serve lunch during the day and during evenings the focus is on quality a la carte food. On Sundays the visitors are welcome to the comprehensive and varying Sunday brunch. Thursdays are tasting nights. Every Thursday during peak season, we organize open wine/whiskey/beer tastings. You can also book it just for you or your group and we will tailor the tasting to your personal needs and interests.
In addition to the restaurant the Restaurant offers to its customers a possibility to go to sauna and ice swimming. There are two saunas, one for 9 people and the bigger one for 30 people. The saunas can be booked for groups every day.  You are welcome to sauna also without prior reservation subject to availability. If you are enjoying the beautiful outdoors of Saariselkä, nothing feels as good as a proper sauna after the wilderness. The hand made "hole-in-the-ice" invites visitors to test their limits and to try something really different. It's the real Finnish experience!
Looking for a place to have a private function? Look no more. There is space for 80 customers so a bigger function can be arranged right here in Laanilan Kievari. The beautiful surroundings of the Restaurant, excellent food and service make your event a non-forgettable one.
Restaurant Laanilan Kievari is located two kilometers to the south from the village of Saariselkä along Rovaniementie. You can reach us easily with skies during winter time and it's not a long walk either.
Visiting Laanilan Kievari is an experience!
Welcome – book your table here!
Wine tastings can be arrange with reservation
Saunas and open air bath tub with reservations