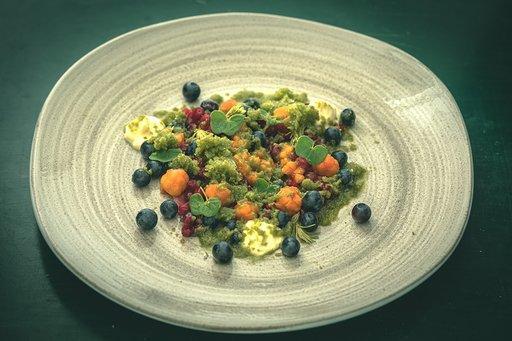 We are happy to tell you that our restaurant has received various awards in recent years. Our chef Heikki took part in Nordic Sapmi Awards competition in 2014 and finished 2nd in the final for Sami cuisine and knowledge.
In 2015 we participated in a national food tourism competition and also finished 2nd with our Inari Menus. In 2016 the same Inari Menus won the series 'Best Foodservice Expereince' in the international Foodtrekking Awards competition.
In 2017 we were featured for the first time in the Nordic White Guide, which presents the best restaurants in the Nordic countries. The restaurants are re-reviewed yearly and we are a bit proud to announce that our rank among Finnish restaurants is 8th in 2018!
In 2020 we have received a great honour to be chosen as the "Restaurant of the Year 2020" in Finland by the prestigeous Finnish Gastronomic Society. We are really proud of this achievement.
Our dining room has a fine view to the lowest rapids of River Juutua. The view is possibly at its best on midsummer's evenings as the sun shines low from across the water, sunlight flickering on the splashes. In the dark evenings of autumn and winter a cosy wood-burning will keep you comfy in our bar and lounge area.
Contact information
Restaurant Aanaar – Tradition Hotel Kultahovi
Saarikoskentie 2, 99870 Inari
+358 16 511 7100
inarinkultahovi@co.inet.fi
Contact information
Restaurant Aanaar – Tradition Hotel Kultahovi
Saarikoskentie 2, 99870 Inari
+358 16 511 7100
inarinkultahovi@co.inet.fi