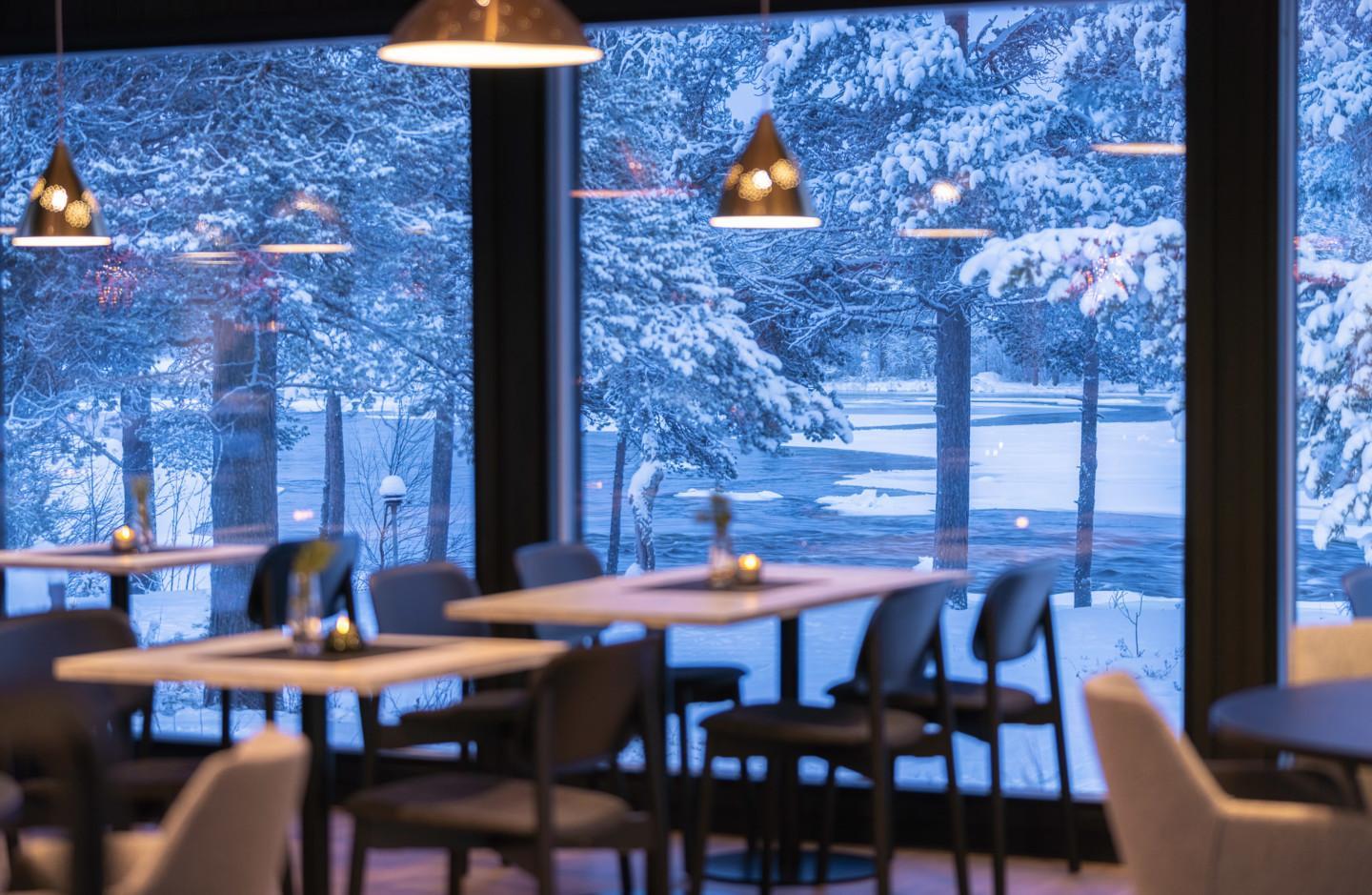 Nellim Wilderness Hotels & Safaris
Aanaar Restaurant is a highly valued fine dining restaurant located in the heart of Inari, next to the wilderness river Juutua. Aanaar tells the story of the northern wilderness through award-winning cuisine.
Our kitchen creates dishes unique to Lapland, using everything from lichen and the traditional Sami herbal plant Angelica, to reindeer and Lake Inari's fish. When choosing our ingredients, we always favor organic alternatives and source them from local producers and pickers.
We recommend a table reservation.