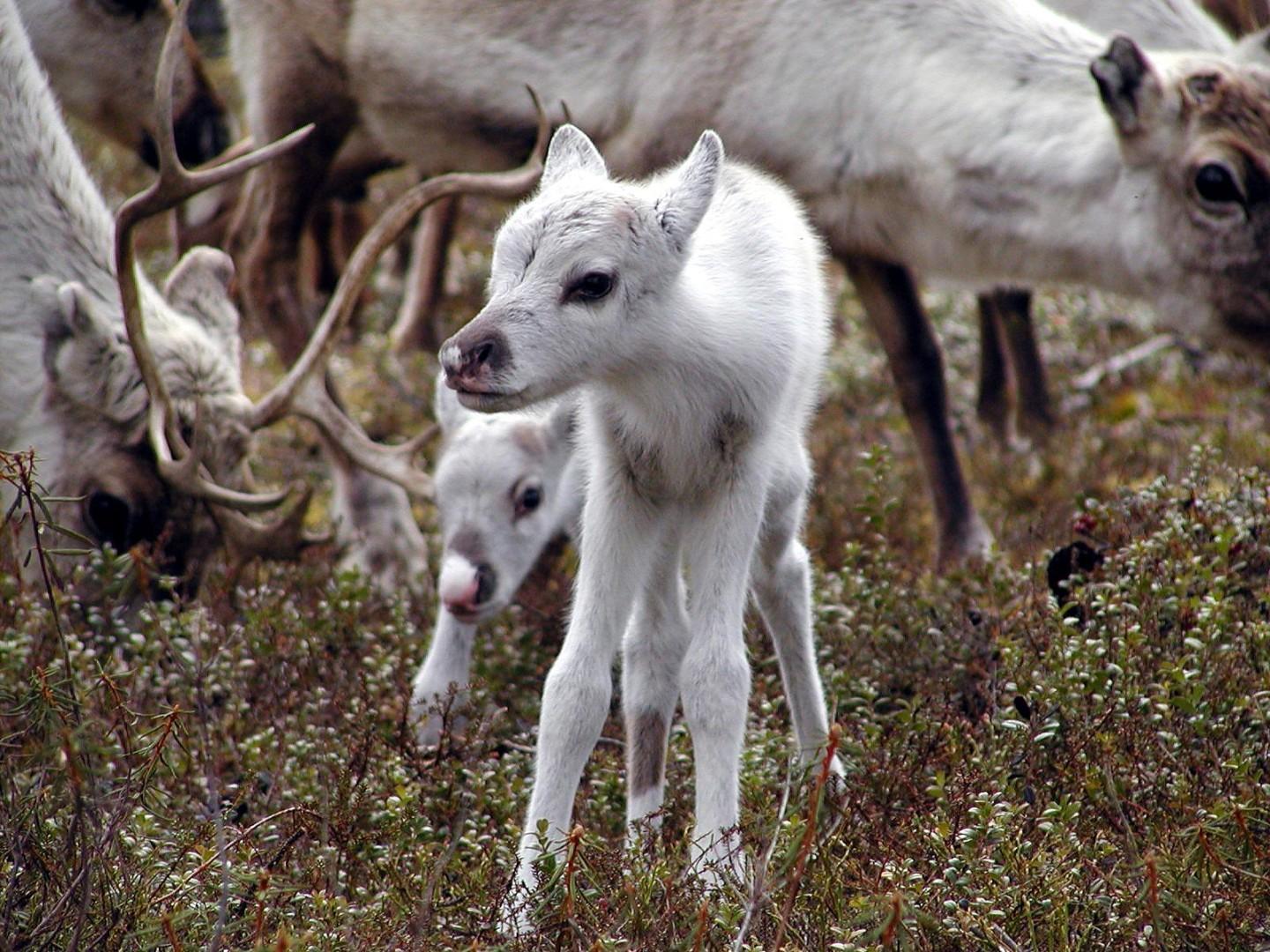 Sámi reindeer herder Petri Mattus invites you to experience an unforgettable moment with him and his reindeer in the wilderness. Reindeer farm Petri Mattus is located in the village of Menesjärvi in between Lemmenjoki National Park and Hammastunturi wilderness area. Come and see the fascinating nature of Lapland and see a moment of the everyday life of a reindeer herder.
In winter you may join the herder to feed the herd and in spring you have a chance to observe the newborn calves during the calf-marking.
The journey starts at the reindeer farm, at the herder´s home. You will be stuffed into the sledge where you will travel comfortably pulled by a snowmobile. The reindeer are free in the forest and once you get there, You may help your host to feed the reindeer or just enjoy the closeness of the animals. During the trip you may sit by the open fire, fresh coffee brewed traditionally on an open fire and chat about reindeer herding, sámi culture and the northern lifestyle. The feeding station offers an excellent opportunity to both observe and photograph the reindeer in a natural environment. These docile creatures behave calmly and some may even venture close enough to be hand fed. Both showing complete trust in each other.
In May, the reindeer calves are being born and all the new arrivals must be ear-marked. Come and join the reindeer herder for the ear-marking of the calves – You will also have the opportunity to see the newborn calves. You may even be fortunate enough to witness a birth of a new calf. Dependent upon weather and road conditions, we will either walk to, drive by snowmobile sledge or drive to, the calving area. These are amongst the greatest moments for the reindeer and the herder.