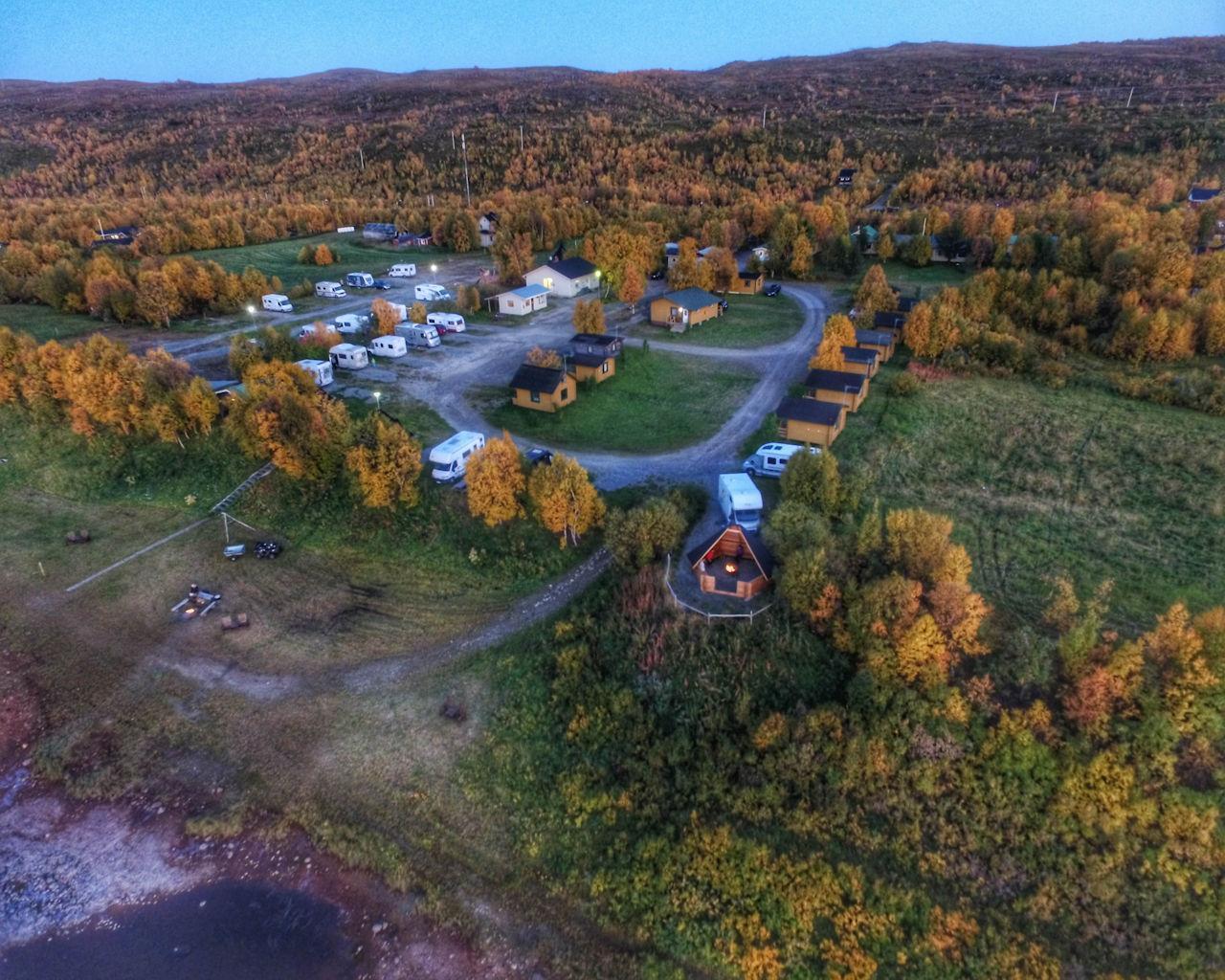 Nuorgam Holiday Village offers accommodation a year round in cozy, recently renovated apartments and cabins. Accommodation options vary in size with modern amenities; 7 apartments (2-6 persons) some with own private sauna, 4 cabins all with a mini-kitchen, private toilet and shower. The capacity is in total 40 persons, in addition to a camping area which is open in the summer time. Restaurant with 60 seats is open to guests on pre-booking policy. Guests can enjoy Lappish delicacies and savour homemade local dishes. We also have an intimate kota restaurant for groups and special occasions.
This remote destination is ideal for nature and outdoor minded guests seeking for silence, local lifestyle and arctic wilderness. A 5 star location with arctic lights and nights are waiting in all eight seasons! Among the many options for different experiences and activities, with us you can visit Arctic Ocean and Norway, do bird watching and photography and fishing in the River Teno and in the Arctic Ocean.
Wellbeing in arctic wilderness
Imagine that you stand on the top of a mighty fell, almost able to reach the sky, wide-open pure arctic wilderness in front you, breathing pure air, feeling the power of untouched nature with unbroken silence and peacefulness. You are in the northernmost village of Finnish Lapland, close to Arctic Ocean on the banks of famous salmon-river Teno, you are in Nuorgam on the top of EU.
For photographing in all eights seasons, Nuorgam Holiday Village gives a lot of opportunities: Northern Lights, the blue hues of winter twilight, Arctic Ocean, snow-covered nature, wildlife, autumn colored valleys and fells, Midnight sun and the diversity of nature. We offer a wide range of winter, summer and autumn adventures and tailor made groups packages a year round.
Nuorgam is a traditional Sámi village next to Norwegian border that is only a few kilometres away. The closest airports are in Ivalo (210km) and Kirkenes, Norway (160km). A family with over 40 years experience of hosting guests runs the idyllic Nuorgam Holiday Village, which is located only a few steps away from village centre.