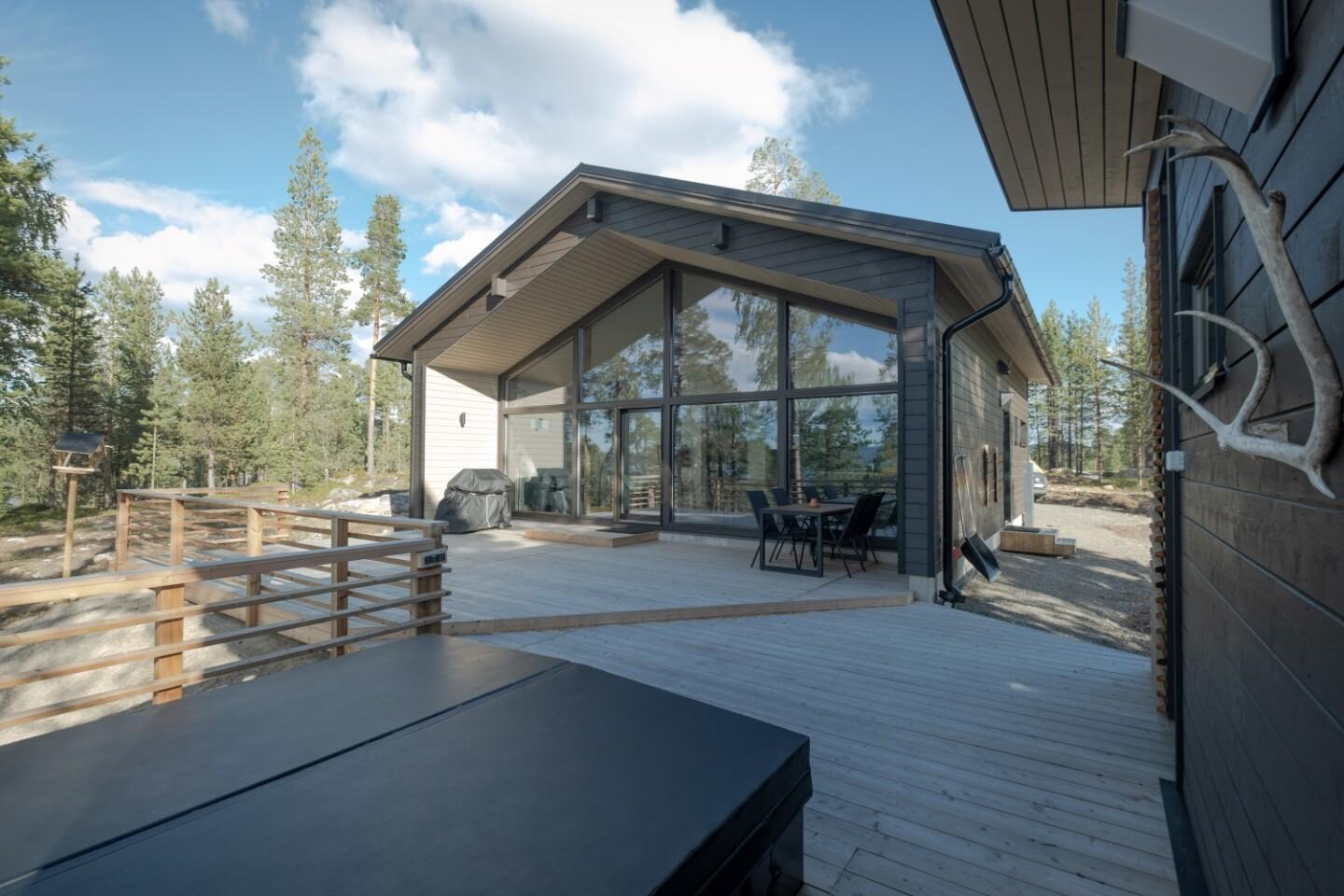 Unforgettable holiday in the cottage. At Norlight Cottages right by Lake Rahajärvi. Breathtaking tranquility. In the middle of nature. Optimal and beautiful location. Quick and easy access from Ivalo airport & Ivalo village.
Our first and largest cottage of Norlight Cottages – "Tuli" – is ready since February 2022. Our center piece. It offers 80m2 of modern living. A huge window front and lots of space for relaxation with indoor and outdoor sauna and hot tub. With lots of privacy. In the middle of nature. Directly at the lake. Exclusive with the option of additional rental properties. For unforgettable adventures, directly from the cottage in the wild nature of Lapland.
New since September 2023, Norlight Cottages has completed their magical place. Our two cottages "Aurinko West & East" are ready. 55m2 cottages with window front, directly at the lake. Cozy and compactly designed. With indoor sauna and a shared glazed outdoor sauna. The latter with wood-burning stove, lake view and separate relaxation room. Exclusively our "Aurinko West" offers a whirlpool with a view of the lake.
Book now. Unforgettable holidays at Norlight Cottages. For you alone, for couples, friends or a group of up to 12 people.
Contact information
Visiting address: Mustaniementie 29/30, 99800 Ivalo
Phone: +358 403771117
E-mail: mail@norlight.ch
Contact information
Visiting address: Mustaniementie 29/30, 99800 Ivalo
Phone: +358 403771117
E-mail: mail@norlight.ch