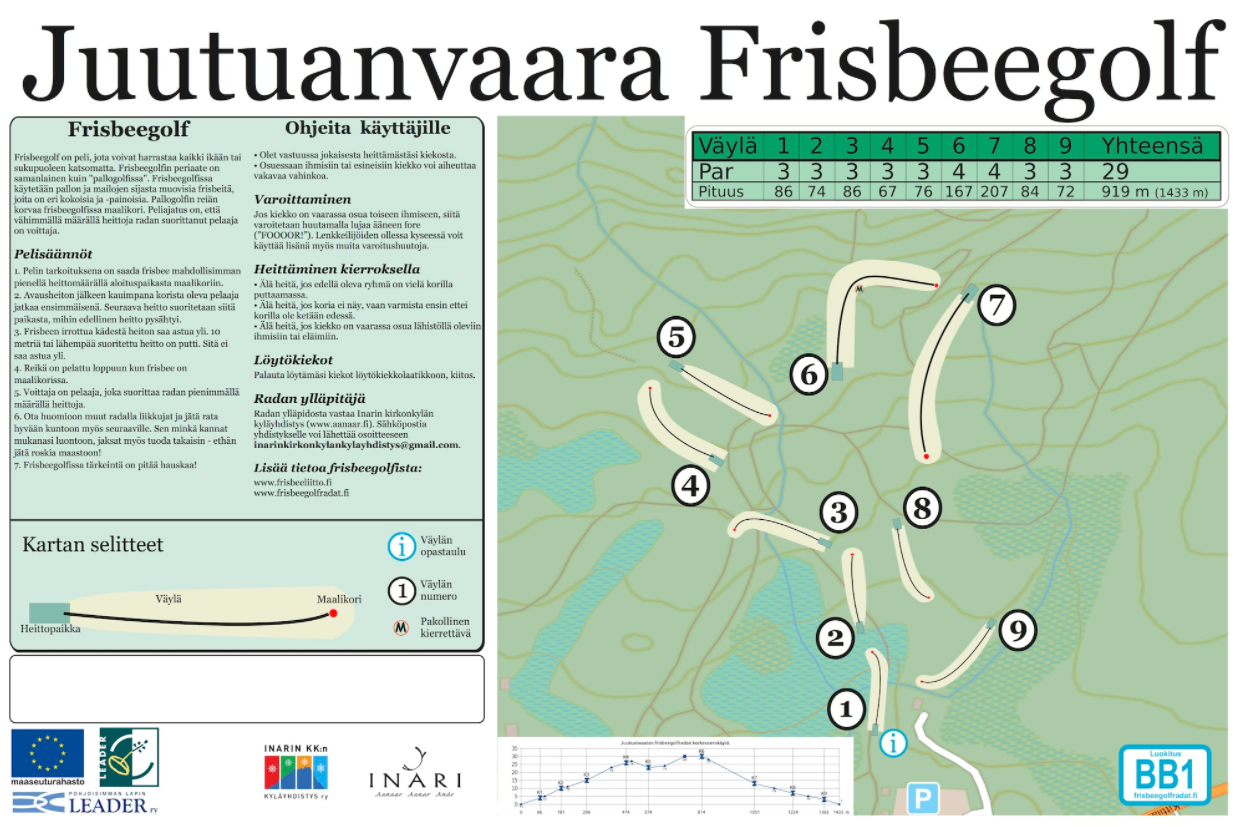 At Juutuanvaara near the centre of Inari village there is a 9 fairway long discgolf track. During winter this track is not accessible due to skiing tracks.
The track is classified as BB1 and is a forest track. There are also height differences on the terrain.
Par is set at 29 throws and the length of the track is a bit less than one kilometer.
Contact information