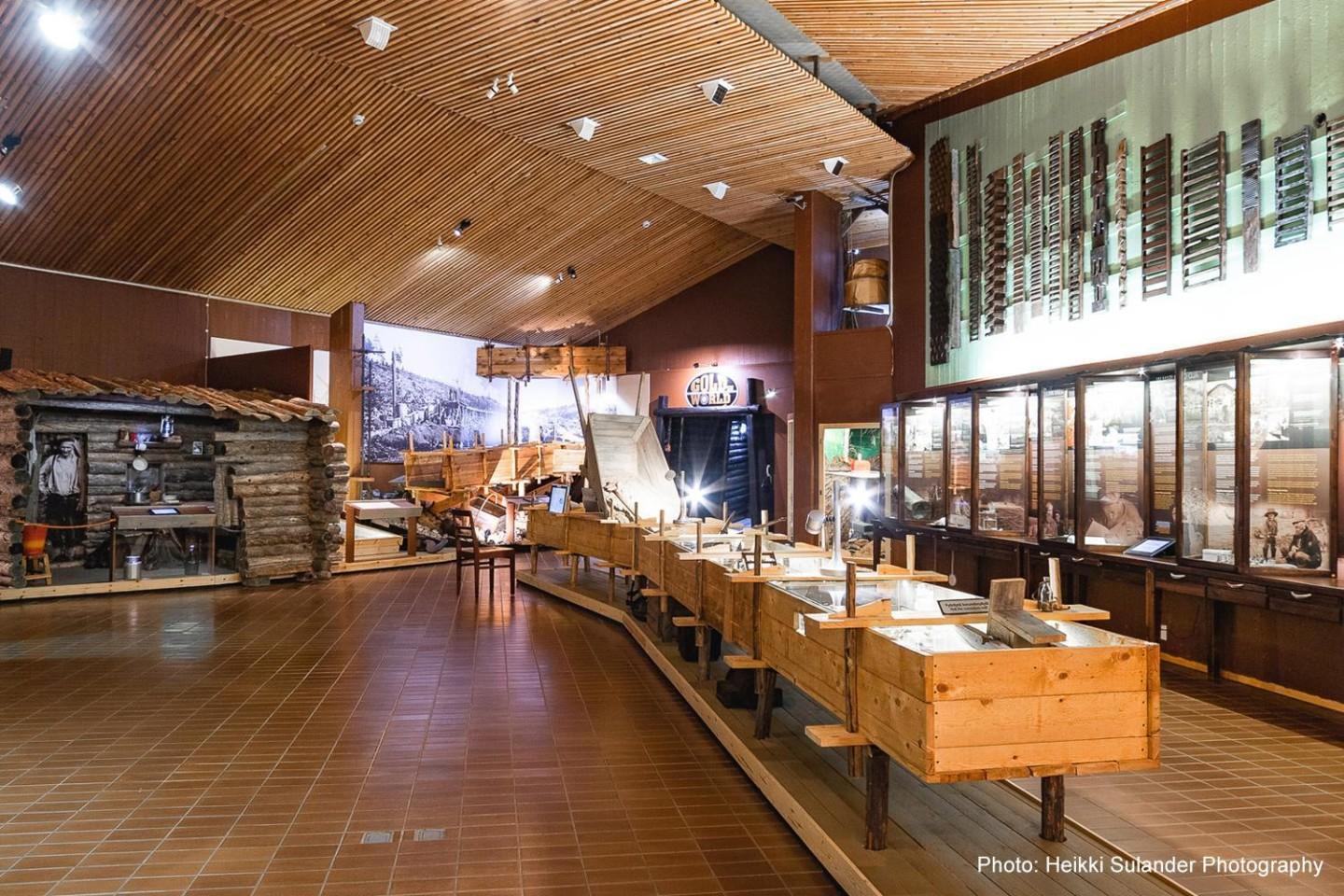 Gold Museum in Tankavaara is home for the only international museum in the world displaying past and present of gold panning and prospecting. The basic exhibition presents the history of gold prospecting in Lapland. The Golden World, the international section, presents more than twenty countries all over the World. Tankavaara is located only approximately 30 km South from Saariselkä and is definitely a visit worthwhile.
The best souvenir is gold that you pan
For the winter, we reserve loads of auriferous sand in the indoor panning site of the Gold Prospector Museum for those who visit the museum during the winter months. There are also other interesting programs to experience.