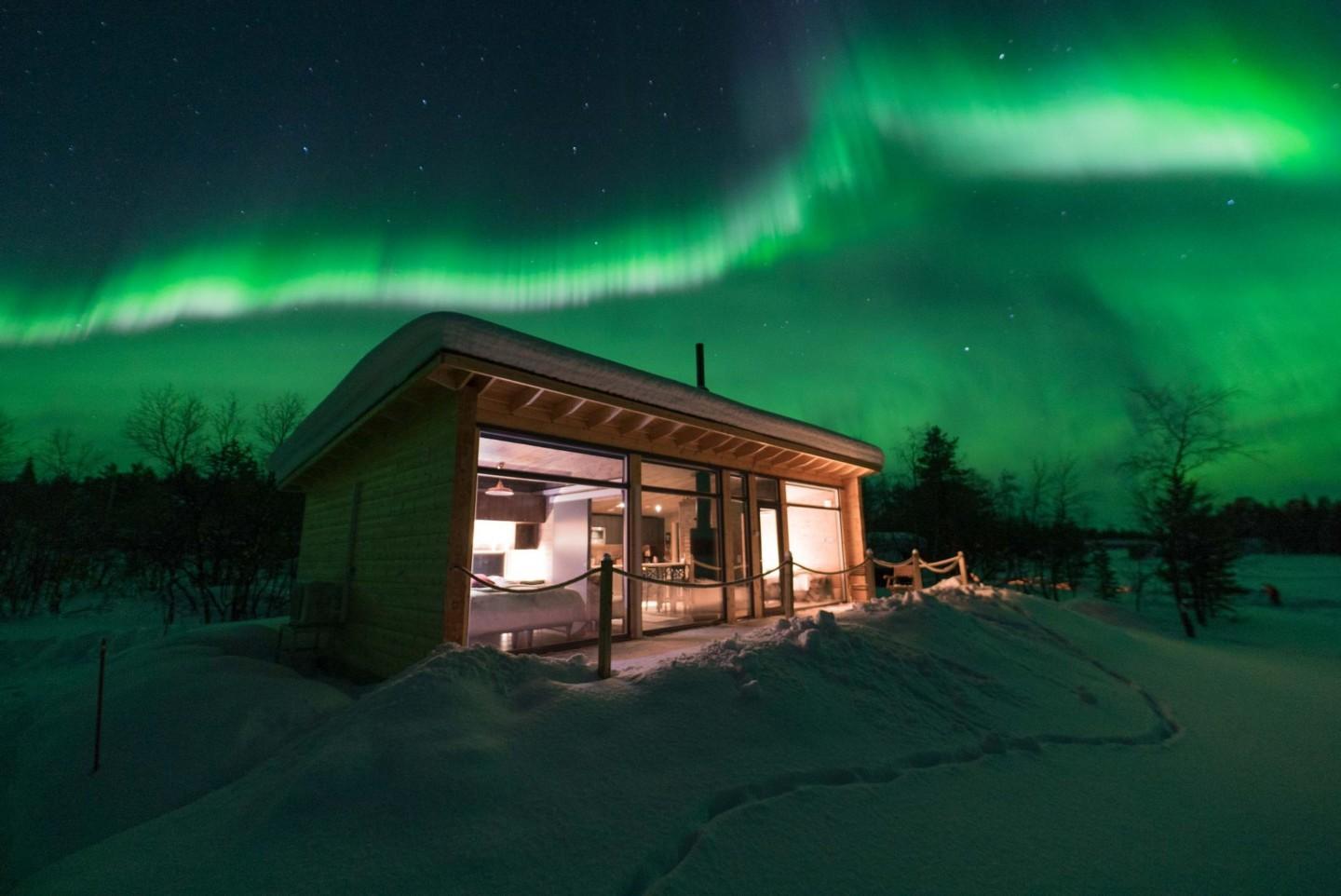 Giellajohka is a warm and cozy holiday village in the heart of the Northernmost Lapland, between Kaamanen and Karigasniemi villages. We offer accommodation, restaurant services, activities and transfers. We also rent equipment for your summer and winter adventures. As a family business, we are able to offer adjustable services for groups as well as individual travellers.
Hiking, hunting and fishing:
Located in the middle of two wilderness areas and the Kevo Strict Nature Reserve, the area offers great chances for hiking, fishing and hunting. The river Kielajoki (Sámi: Giellajohka) runs through our area and has beautiful spots for flyfishing and angling. Fishing licenses and tips for best spots available from Giellajohka. Boat rental for nearby lake Aksujärvi. Common fish species trout, grayling, whitefish, pike and perch. Fishing safaris and ice fishing trips available.
Giellajohka in winter:
In Giellajohka you'll get to enjoy the real, harsh Lappish winter! Our place is located away from all the light pollution, making it a perfect place for viewing the Northern Lights. Our staff will share their knowledge and tips, giving you the best chances of seeing and photographing the Lights. For adventures in the wintry forest, we offer our guests skis and snowshoes free of charge. Giellajohka is located along the official snowmobile tracks. Join our Ice Fishing Trip to reach the secret fishing spots with an exciting ride on a snowmobile sledge!
Restaurant and accommodation:
After the day's activities you'll get to relax enjoying our restaurants tasty meals and getting a good nights sleep on our quality accommodations. Giellajohka restaurant offers traditional Lappish, home-made cuisine. Our menu is based on the fresh and clean ingredients of the Lappish nature, including berries, mushrooms, fish and reindeer meat from local herders. Accommodation options include three high-class riverside cabins with glass walls facing the Northern Sky, as well as cozy rooms from our Guesthouse Ahku. Caravan area and tent spots available in summer months.
Enjoy also our Riverside Sauna, Kota-teepee and cozy Kammi-hut!