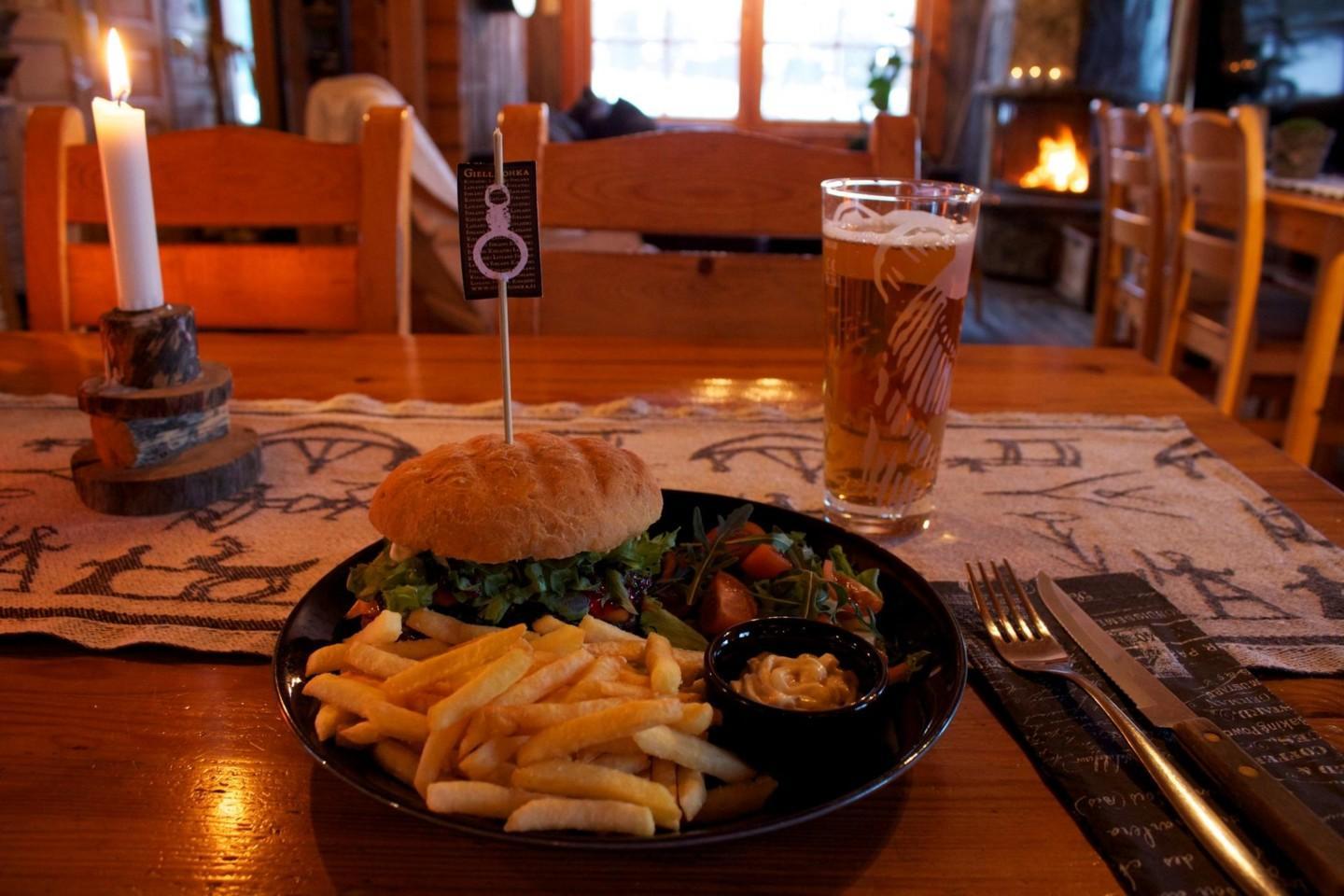 Giellajohka restaurant serves traditional Lappish, home-made cuisine. The Lappish nature offers us clean and fresh ingredients including berries, mushrooms and fish from the local rivers and lakes. Reindeer meat is bought from the farms nearby.
In addition to traditional Lappish cuisine our menu offers snacks for bigger and smaller appetites, vegetarian and vegan options and home-made desserts.
Enjoy a coffee by the fireplace on a cold wintry day or a cold beer on the warm spring Sun on our terrace!