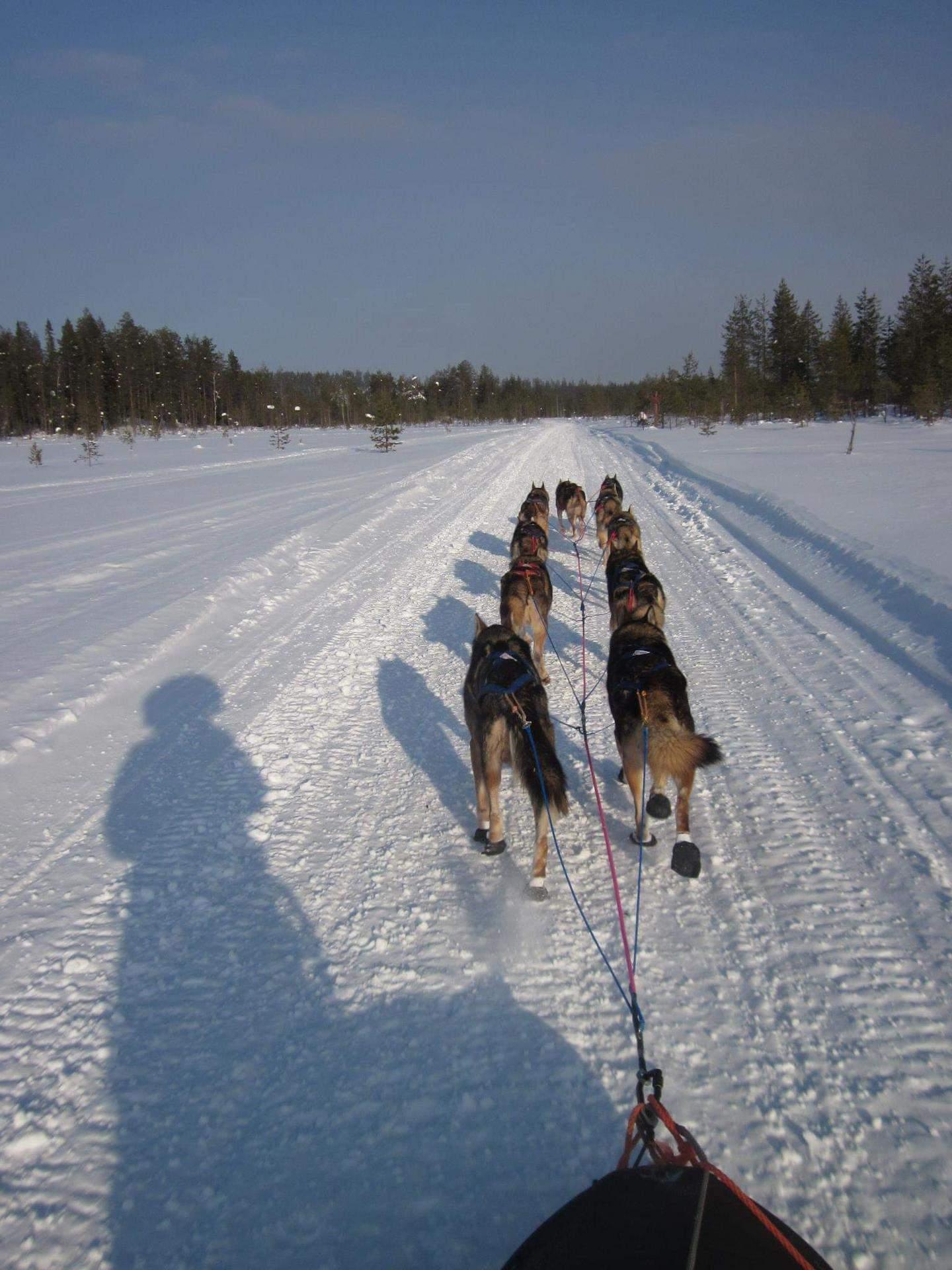 Frozen Lake Husky Oy provides short husky safaris and is located between Ivalo and Saariselkä. Our trails run over the hills and through the forest. The landscape is breathtaking. We live literally in the middle of nowhere, so here you don't have to worry about rush hours or other safaris passing by. The reindeer might come to see us on the way though.
After the safari our guests have a chance to spend some time and cuddle with the dogs and puppies. In our wooden kota we have warm beverages and stories of our huskies and their amazing life here.
Frozen Lake Husky Oy pays attention to animal wellfare. When the dogs are happy, we are happy. They are our best friends, colleagues, our idols and super heroes. We wish you warmly welcome to meet these amazing athletes and learn a thing or two from them.