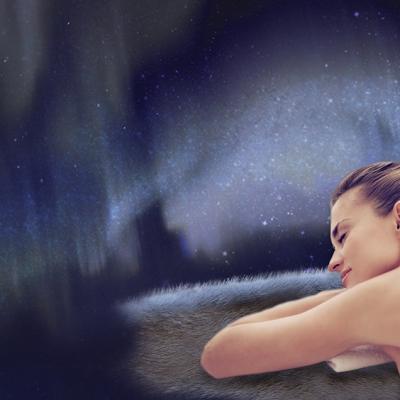 Magic of the fells and a moment of wellbeing!
Our treatments gives you a touch of luxury and total relaxation. We are located in Saariselkä ( Holiday Club Saariselkä) and in Ivalo ( Hotel Ivalo).
On vacation it is good to give time for yourself or the two of you or your family or group and enjoy our wonderful treatments. Sami music and relaxing treatments takes you everywhere you want. It might take you to a colorful autumn forest to watch the reindeers and just smell the nature´s scents or to snowy forests and fells of Lapland, in the middle of the bright starry sky and the northern lights. Afterwards you feel refreshed. Welcome to enjoy the experience and be happy.
From our Luxury treatment- packages you will find wonderful treatments for yourself and your family and friends. Experience the luxury we can offer and enjoy your holiday under the arctic skies.
Our exclusive facials includes a skin cleansing, exfoliation, mask, serum and moisturizer and eyebrow shaping. Facials also includes a massage, which is determined according to the selected facial treatment. Treatments are classically handmade or using the latest technology with a RF-radiofrequency device. We use only the best quality products in our treatments. You can find all the products in our shop.
We want to offer our customers a peaceful and relaxing moment above the everyday life. Our delightful pedicures and manicures are at the same time healing and refreshing experiences. Our professionals offers also treatments for difficult feet problems.
Our relaxing quality body treatments boosts your energy levels in the middle of everyday life.