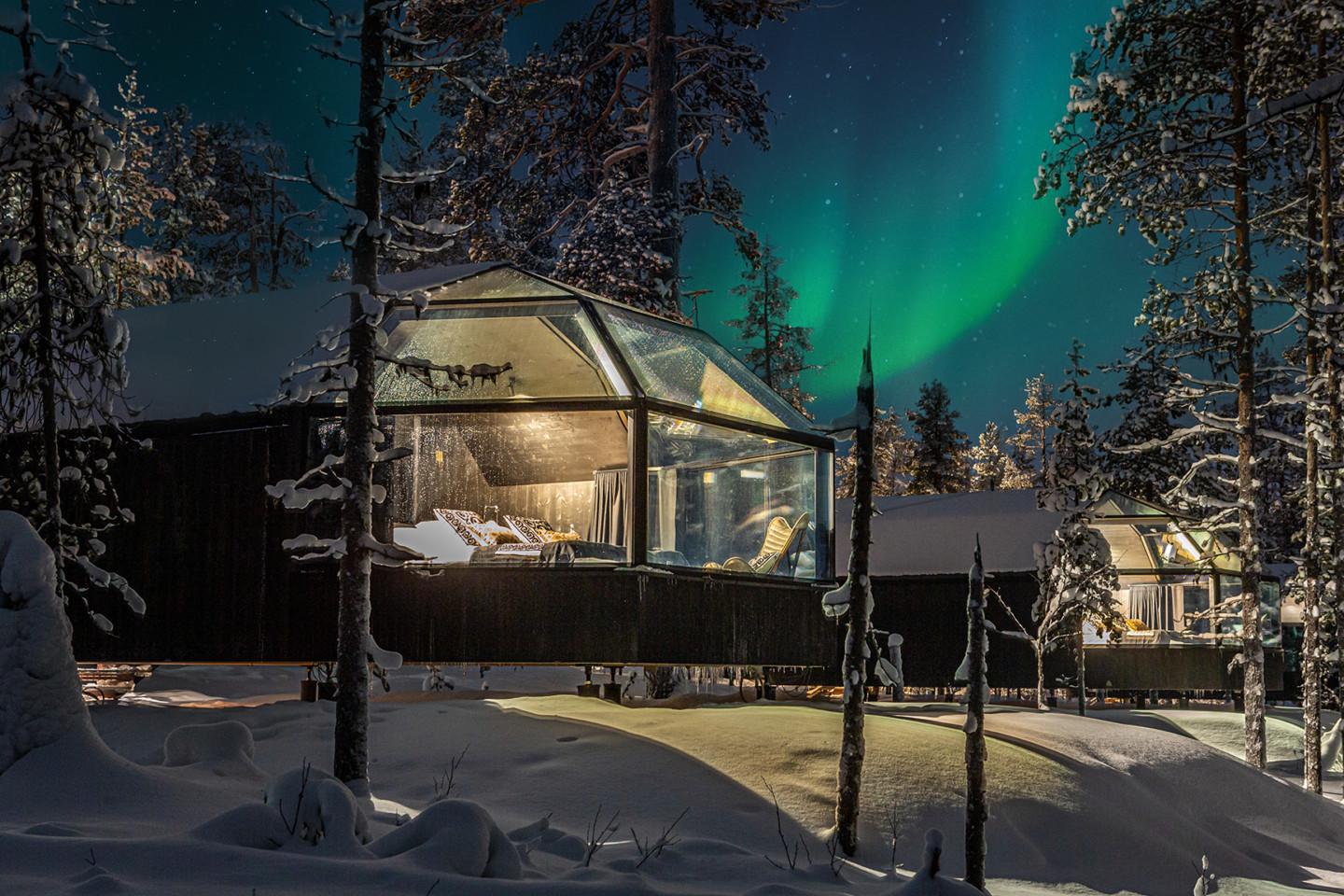 Aurora Queen Resort is a family-owned resort opened in December 2021.
We are offering glass-ceiling aurora view igloos for a full-immersion view of the surrounding, unspoiled nature and northern lights without leaving the comfort of your bed.
Experience the impressive landscapes, harmony and silence of Arctic nature without noise or light pollution, with all the comforts of a modern boutique resort.
Not only are the igloos designed to maximize your views of the night sky, but all the details are carefully designed for comfort and indulgence. All Aurora Queen Resort igloos are fully equipped with bathrooms, double beds, underfloor heating, rain showers and other amenities like Nespresso coffee machine, Tea selection and Slippers.
Aurora Queen Resort's own AQ-restaurant caters menus focusing on Finnish traditions and locally sourced, pure ingredients.
Aurora Queen Resort is heated with environmentally friendly geothermal heat. The buildings are constructed out of ecological solid wood.
We can be reached conveniently by plane from Helsinki to Ivalo,
from Ivalo airport 35 km to Aurora Queen Resort.
Whether you are looking for a romantic getaway, an action-packed winter vacation or a relaxing hideout in peace and quiet, you can find it here. Lapland's opportunities are endless!
Diverse activities are available to take full advantage of the Nordic location,
Urho Kekkonen National Park is just 500 metres away.
We provide a full range of activities and excursions to ensure an immersive Artic experience:
•Visit to a reindeer farm
•Husky safaris
•Aurora hunting on snowmobiles
•Aurora hunting on snowshoes
•Ice Carting
Welcome to Aurora Queen Resort!