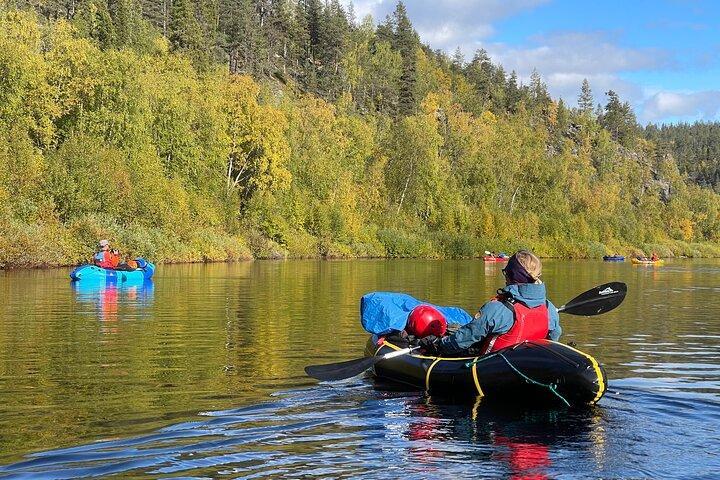 Embark on an exhilarating journey down the scenic Juutua River in Inari, as you explore the beauty of Finnish Lapland through a guided whitewater packrafting trip. This six-hour adventure is designed to accommodate beginners and experienced rafters alike, ensuring a fun and safe experience for all. As you navigate the gentle rapids and tranquil stretches of this pristine river, you'll be captivated by the lush surroundings and the opportunity to witness nature's splendor first-hand.
Throughout the trip, our skilled guides will provide instruction and support, ensuring you feel comfortable and confident on the water. No prior packrafting experience is required, as we will teach you the necessary techniques and safety measures. As you paddle your way through the water, take a break to enjoy a delicious lunch amidst the picturesque landscape. This unforgettable Juutua River packrafting experience will leave you with memories to cherish, as you immerse yourself in the serene wilderness of Inari.
Complimentary pickup from Saariselkä, Ivalo and Inari. From surrounding areas call us for pickup options.
Pickup from Saariselkä at 8:30, Ivalo at 9:00 and Inari at 9:40.
What do I need to bring?
Clothing according to weather.
Bottle, water, snacks.
Book now
Information
Duration
6 hours
Booking in advance
4 days
Difficulty
Moderate
Minimum age
14
Contact the company
Not exactly what you're looking for? Contact the company for special requests and larger groups!