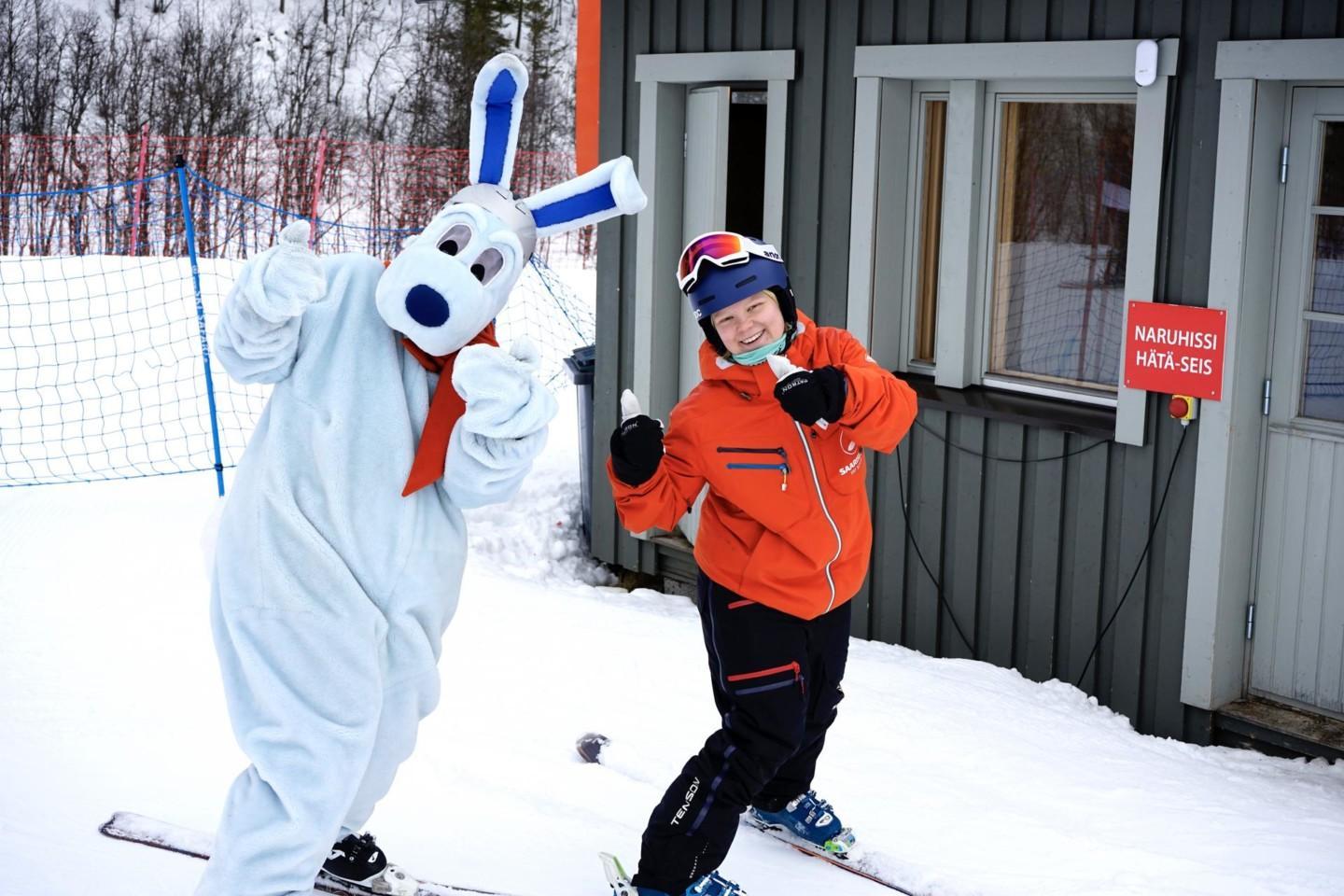 Now there is an excellent chance to learn skiing and snowboarding with Werneri along with our top instructors. Werneri teaches children through playing and games. Every class begins at noon with a warm up together with all Werneri ski school participants followed by a 90 minute lesson.
Werneri Ski School is a concept created by Finnish Ski Centre Association, focusing on teaching especially kids. Concept includes 4 educational entities. The alpine ski courses are suitable for 5-12 year-olds, and snowboard courses for 7-12 year-olds. Two levels for skiing and two for snowboarding. No matter if you are a first timer or more experienced, we have a course for you! 
3-day Werneri course for beginner Snow Werneri and advanced Speed Werneri group lessons are on Monday, Tuesday and Wednesday at 12:00 o'clock.
2-day beginner Snow Werneri course lessons are on Thursday and Friday at 12:00 o'clock.
Know before you go
This course is for alpine skiing. If you want to book snowboarding course, please go back to our website and select the snowboarding option. There are courses for different skill levels based on your previous experience; beginner and intermediate/advanced. Please indicate your skill level in the booking.
Please make sure you arrive to the Service Centre minimum 40 minutes before the lesson if you need equipment and lift passes. If you have your own equipment, you will meet our instructor outside in front of the Service Centre next to "Hiihtokoulu" sign 5 minutes before the start of the lesson.
What do I need to bring?
Participants are expected to have warm winter clothing and gloves. Snow wear (overalls, jackets and pants) are available for rent and beanies, gloves and balaclavas are for sale at our Ski Shop for an extra fee. 
Information
Duration
1 hour and 30 minutes
Booking in advance
12 hours
Difficulty
Easy
Minimum age
5
Contact the company
Not exactly what you're looking for? Contact the company for special requests and larger groups!