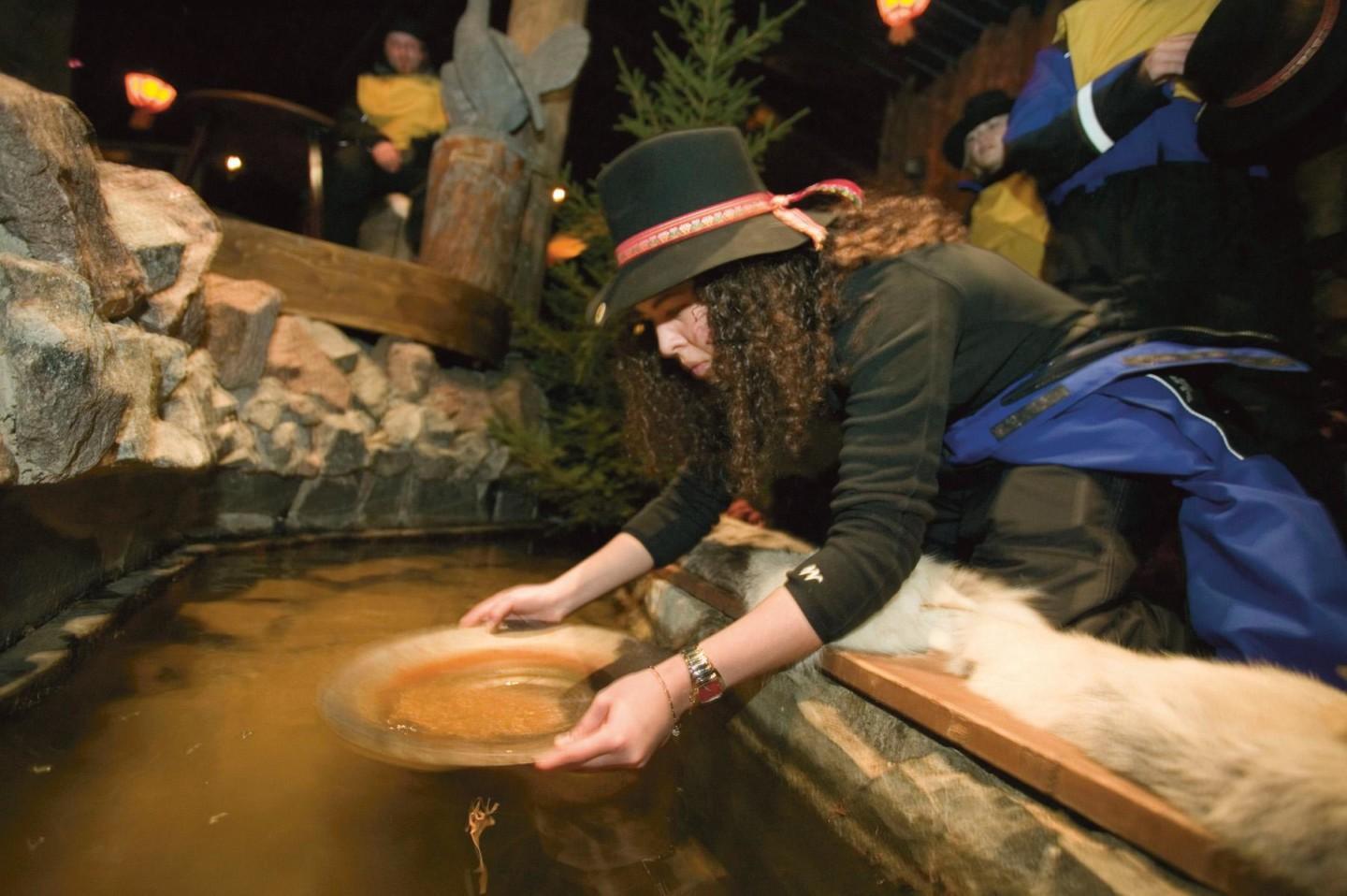 Are you ready to meet original gold diggers and learn about today's gold digging and panning methods? Finnish Lapland is full
of myths, legends and dreams. Many of these are centered on Lapland's gold fields and those people who, even today, are hunting the world's purest gold – found in and around the Lemmenjoki and Ivalojoki rivers. After learning the correct way to find gold, you will get the chance to try the hard work by yourselves. Shovels and pails are waiting for you at the ditch and off you go! After a bit of hard work, the gold digger helps you to find the gold and jewelry stones by panning. Of course, workers get to keep all discovered treasures! Before heading back there is time to take a break for coffee and pancakes.
Know before you go
Gold cannot be guaranteed. Possibility to buy jewellery stones and gold jewels.
Book now
Information
Duration
4 hours
Booking in advance
3 days
Difficulty
Moderate
Contact the company
Not exactly what you're looking for? Contact the company for special requests and larger groups!